It is simple to obtain forms making use of our PDF editor. Revising the bmv 3774 file is easy if you keep to these actions:
Step 1: Click on the "Get Form Here" button.
Step 2: You can now alter the bmv 3774. This multifunctional toolbar will let you insert, erase, adapt, and highlight text or perhaps carry out many other commands.
Make sure you provide the next information to complete the b, mv 3774 PDF: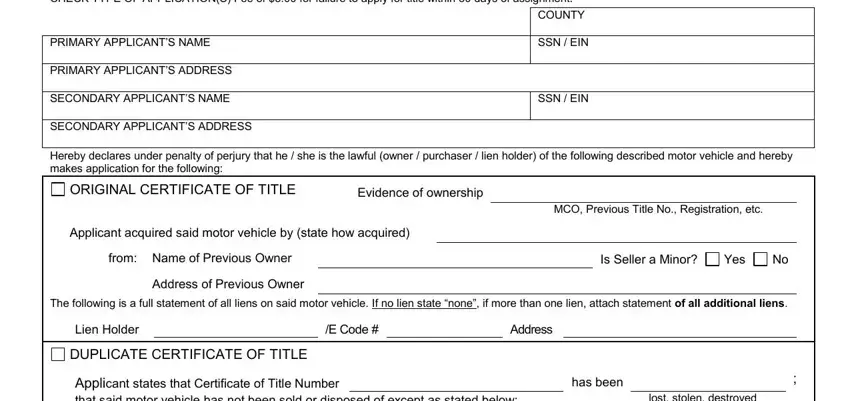 You need to type in the required information in the Lien, Holder E, Code Address, SALVAGE, CERTIFICATE, OF, TITLE GOOD, FAIR, POOR, WRECKED, TAX, EXEMPTION YES, REASON, Is, Applicant, a, Minor and Yes space.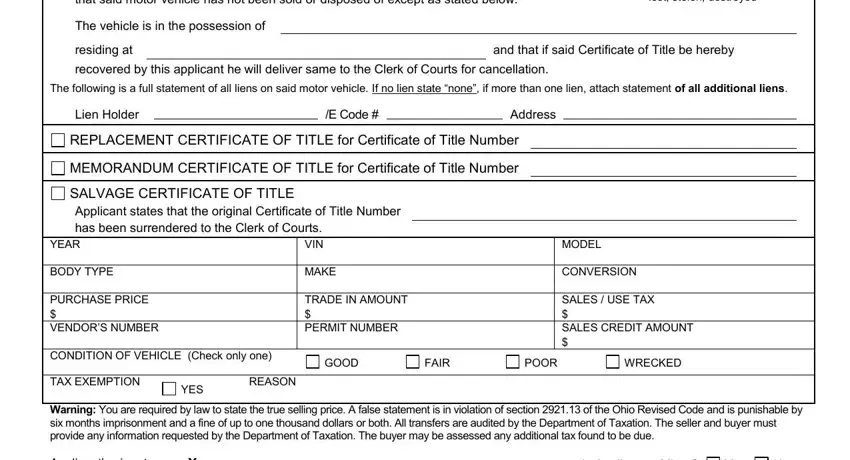 Put down all information you may need in the box State, of day, of County, Is, Applicant, a, Minor Yes, Notary, Seal B, MV and My, commission, expires

Step 3: In case you are done, click the "Done" button to export your PDF file.
Step 4: In order to avoid any challenges in the foreseeable future, be sure to have as much as several copies of your document.