The PDF editor was made with the objective of making it as effortless and user-friendly as possible. These particular steps will help make filling in the Ohio quick and simple.
Step 1: Discover the button "Get Form Here" and hit it.
Step 2: You are now on the document editing page. You can edit, add information, highlight selected words or phrases, put crosses or checks, and include images.
Complete all of the following areas to prepare the form: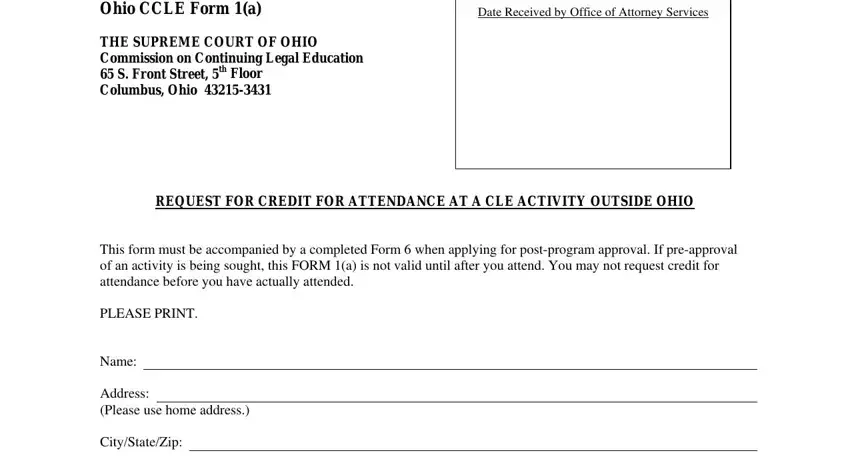 The program will need you to submit the ATTORNEYS, OHIO, SUPREME, COURT, NUMBER and OHIO, CC, LE, ACTIVITY, NUMBER part.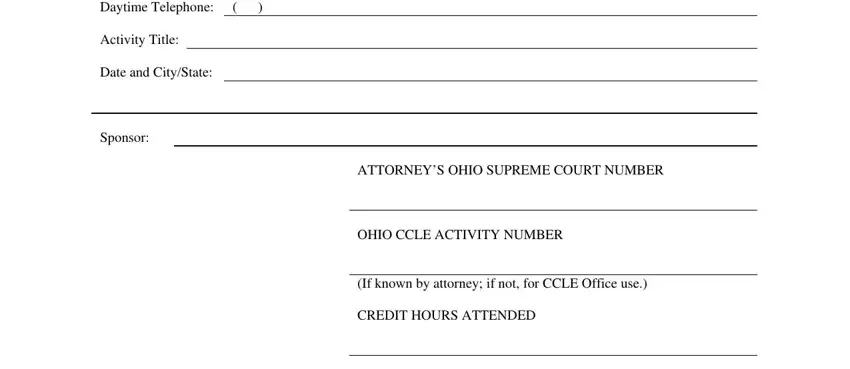 The program will demand you to insert specific necessary details to easily fill in the field CREDIT, HOURS, ATTENDED

Step 3: As soon as you've selected the Done button, your form should be accessible for upload to any gadget or email address you indicate.
Step 4: Be sure to stay clear of possible future difficulties by creating around two copies of the document.