The entire process of filling in the divorce application form is really effortless. Our experts ensured our PDF editor is easy to utilize and helps prepare just about any PDF in no time. Learn about the four simple steps you will need to follow:
Step 1: The very first step would be to press the orange "Get Form Now" button.
Step 2: Now you are on the form editing page. You may enhance and add text to the document, highlight specified content, cross or check selected words, insert images, put a signature on it, delete unwanted fields, or eliminate them entirely.
The PDF form you wish to prepare will consist of the next sections: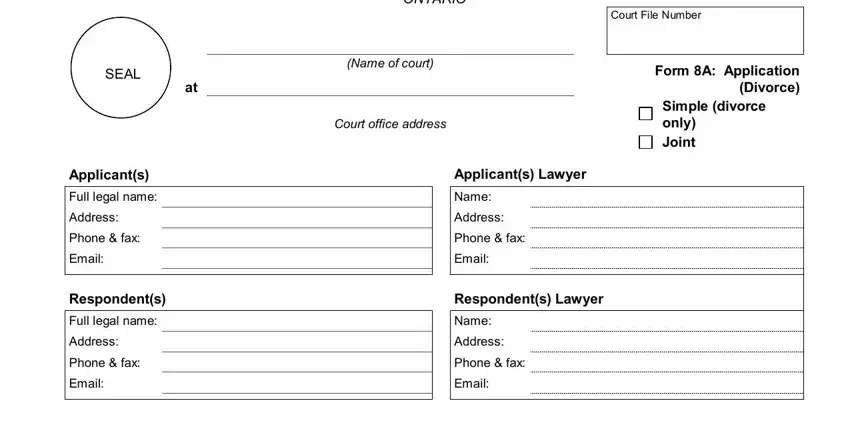 Write the expected information in the part.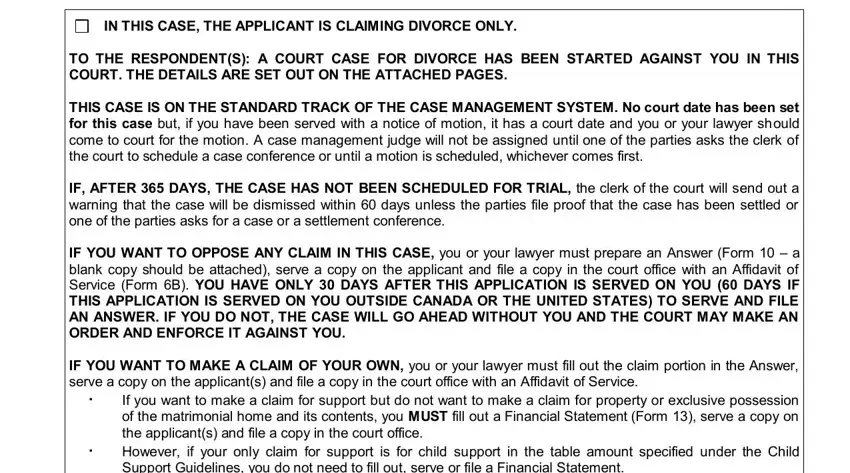 The program will ask you to give some necessary info to automatically fill in the part Form, A, Application, Divorce page, and Court, File, Number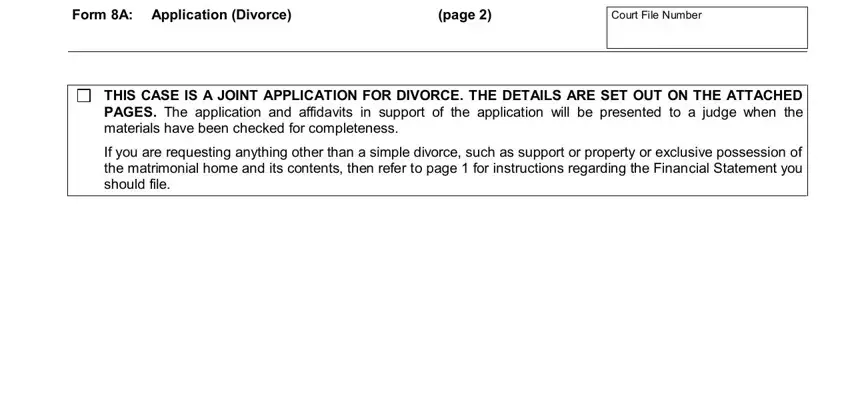 The Date, of, issue Clerk, of, the, court FL, RA, December and Page, of box could be used to specify the rights and responsibilities of both sides.

Fill in the form by reading the next sections: Form, A, Application, Divorce page, FAMILY, HISTORY Court, file, number APPLICANT, Age, Birth, dated, my Resident, in, municipality, province since, date Gender, on, the, day, before, the, marriage, date Male, Female, Another, gender Divorced, before and Yes, Place, and, date, of, previous, divorce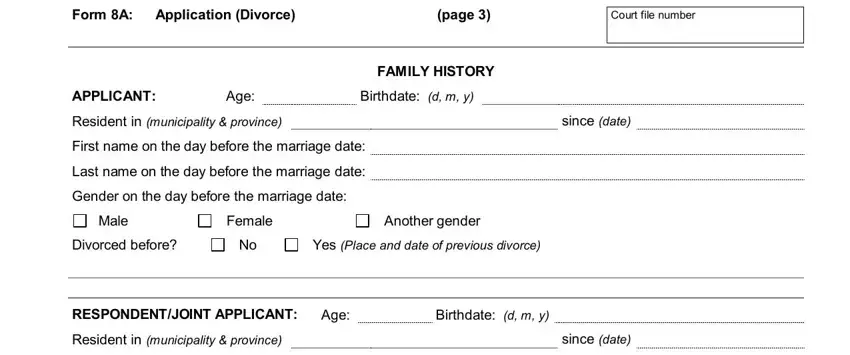 Step 3: Choose the Done button to save the document. Now it is readily available for export to your device.
Step 4: Prepare copies of the form. This will save you from possible future challenges. We don't read or share your information, thus you can be confident it will be secure.