pennsylvania finance report can be completed without any problem. Just make use of FormsPal PDF editor to get it done without delay. FormsPal is dedicated to making sure you have the absolute best experience with our tool by consistently introducing new functions and enhancements. Our tool is now even more user-friendly as the result of the latest updates! Currently, working with PDF forms is simpler and faster than before. Starting is effortless! All that you should do is take these easy steps directly below:
Step 1: Press the "Get Form" button above on this page to get into our editor.
Step 2: As you open the file editor, you will get the document made ready to be completed. Apart from filling out different blank fields, you can also do other actions with the PDF, specifically putting on custom textual content, changing the initial textual content, adding graphics, putting your signature on the form, and a lot more.
It is an easy task to finish the form using this detailed guide! Here's what you should do:
1. It's important to complete the pennsylvania finance report accurately, thus be careful while filling in the parts comprising all of these blank fields: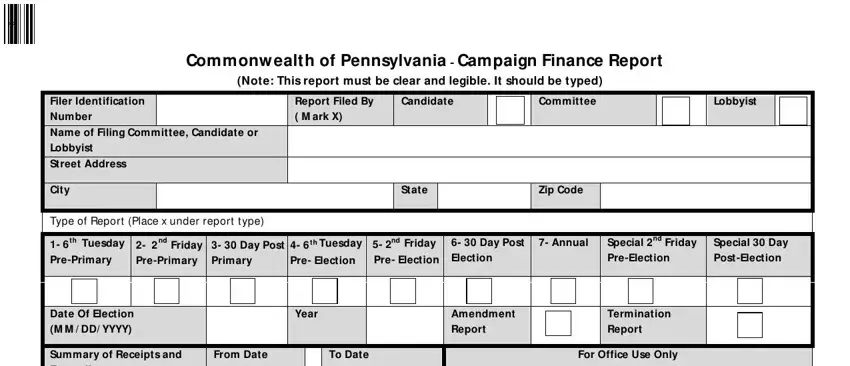 2. The next stage would be to submit these blanks: Summary of Receipts and, A Amount Brought Forw ard From, B Total M onetary Contributions, C Total Funds Available Sum of, D Total Expenditures From Schedule, E Ending Cash Balance Subtract, G Unpaid Debts and Obligations, Part If t his is a Committee, Affidavit Sect ion, and Sw orn t o and subscribed before.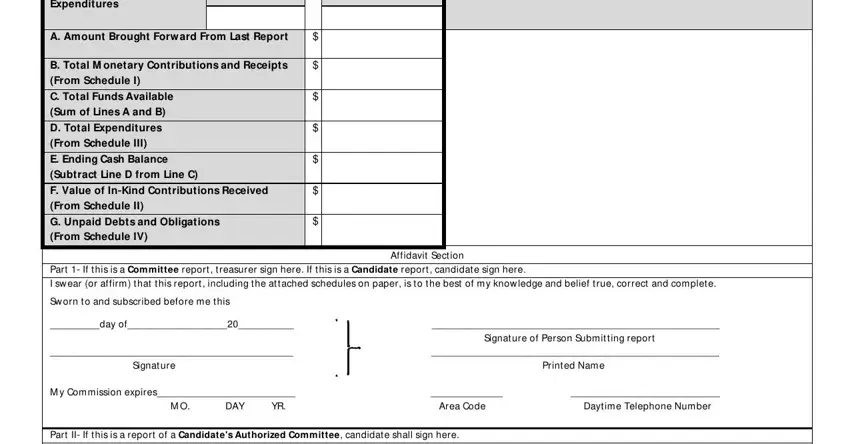 People who use this document frequently get some things wrong while filling in G Unpaid Debts and Obligations in this part. You should definitely revise whatever you enter here.
3. Through this step, take a look at Sw orn t o and subscribed before. All these must be completed with highest accuracy.

4. The subsequent part needs your input in the following areas: Filer Identification Number, Unitemized Contributions and, Tot al for t he report ing period, Contributions of to From Part A, Cont ribut ions Received from, All Ot her Cont ribut ions Part B, Tot al for t he report ing period, Contributions Over From Part C, Cont ribut ions Received from, All Ot her Cont ribut ions Part D, Tot al for t he report ing period, Other ReceiptsRefunds Interest, and Tot al for t he report ing period. Be sure you fill in all needed info to go onward.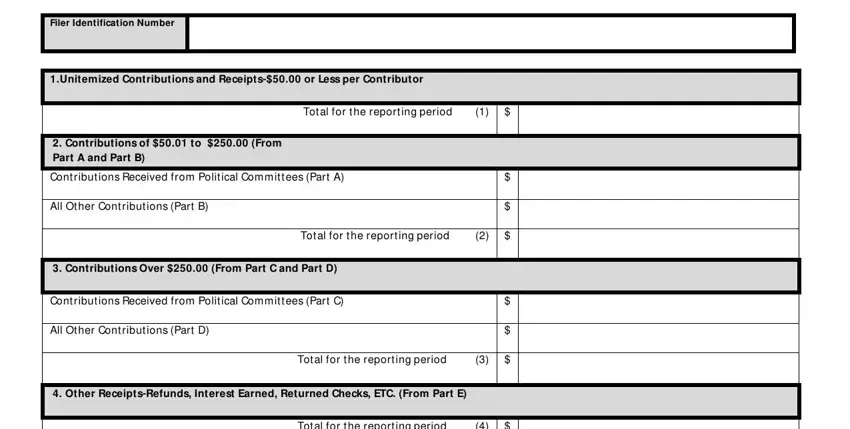 5. This pdf needs to be finalized with this particular part. Here you will notice a detailed listing of blank fields that need to be filled in with specific details for your document usage to be accomplished: Tot al M onet ary Cont ribut ions.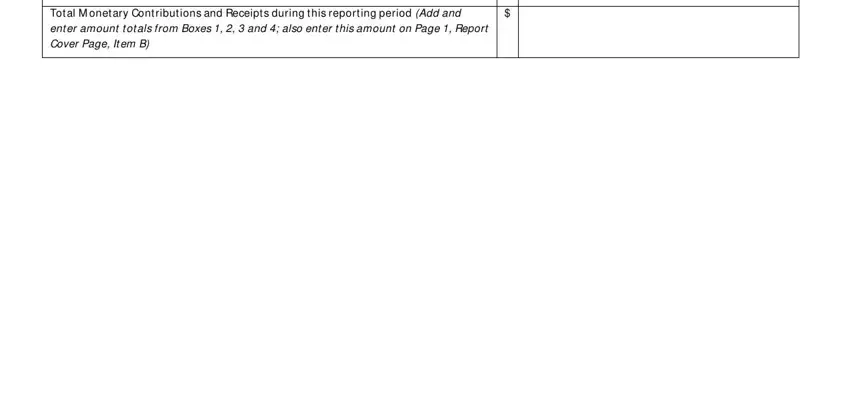 Step 3: Before finishing the document, double-check that all blanks were filled in correctly. Once you verify that it is fine, click on "Done." Make a 7-day free trial subscription with us and acquire direct access to pennsylvania finance report - with all adjustments preserved and accessible in your FormsPal account page. FormsPal is focused on the personal privacy of all our users; we always make sure that all personal data processed by our system stays protected.