It really is not hard to prepare the license ignition pa. Our editor was built to be easy-to-use and let you prepare any document efficiently. These are the four steps to go through:
Step 1: Select the button "Get Form Here" and click it.
Step 2: At the moment, you are able to alter the license ignition pa. This multifunctional toolbar will let you include, remove, adapt, highlight, as well as perform other commands to the content material and fields inside the document.
Fill in the license ignition pa PDF by typing in the information necessary for every part.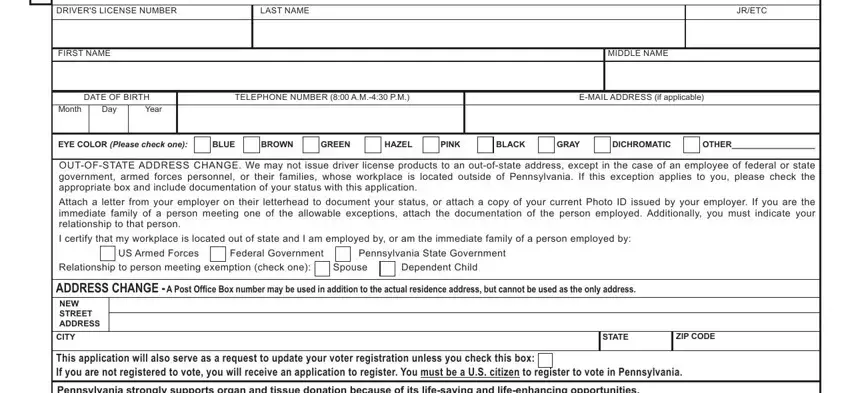 Fill in the REMOVE, OPTION, I, was, found, not, guilty The, case, has, nt, been, decided, yet Military, School, Work, Travel, X, SIGN HERE, X, SIGN HERE, APPLICANTS, SIGNATURE APPLICANTS, SIGNATURE, IN, INK and DATE fields with any data that is asked by the application.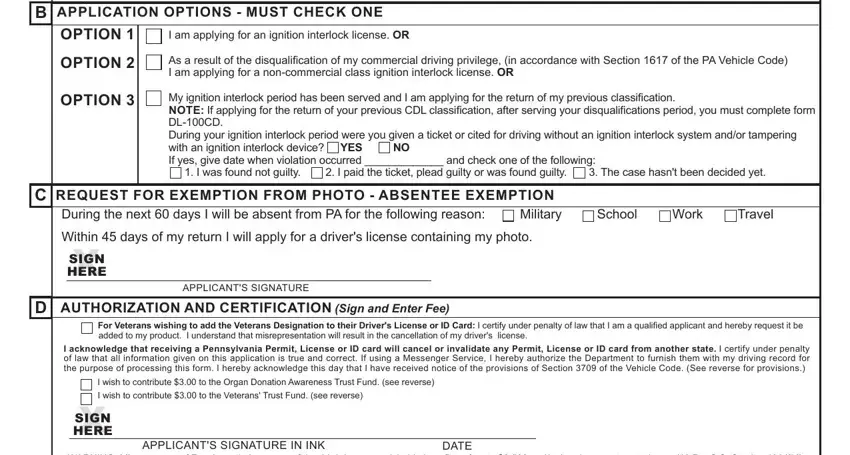 Provide the essential data in the APPLICANTS, SIGNATURE, IN, INK DATE, MESSENGER, NO and TOTAL field.

Step 3: After you have hit the Done button, your form will be accessible for transfer to any kind of electronic device or email you specify.
Step 4: Produce copies of your file. This should save you from possible future complications. We cannot read or reveal your data, thus be assured it is safe.