This PDF editor enables you to prepare forms. You don't need to undertake much to modify pregnancy papers from doctor forms. Just adhere to all of these actions.
Step 1: The first task will be to click on the orange "Get Form Now" button.
Step 2: Now you are on the file editing page. You may change and add text to the form, highlight words and phrases, cross or check particular words, insert images, sign it, erase unnecessary fields, or eliminate them altogether.
You need to enter the following data in order to create the file: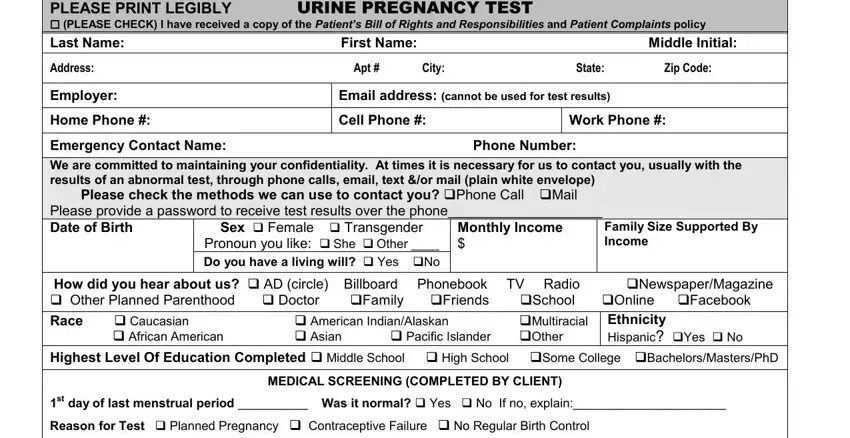 Type in the requested details in the field NoAreyoucurrentlyexperiencing, Yes, Yes, Yes, Yes, ASSESSMENTCOMPLETEDBYCLINICSTAFF, VHForNEGATIVEResults, PatientEducation, VVerbalHHandout, CIICEC, BCMOptions, VHCIICHOPE, CIICContraceptiveImplant, CIICPillPatchRing, and CIICIUC.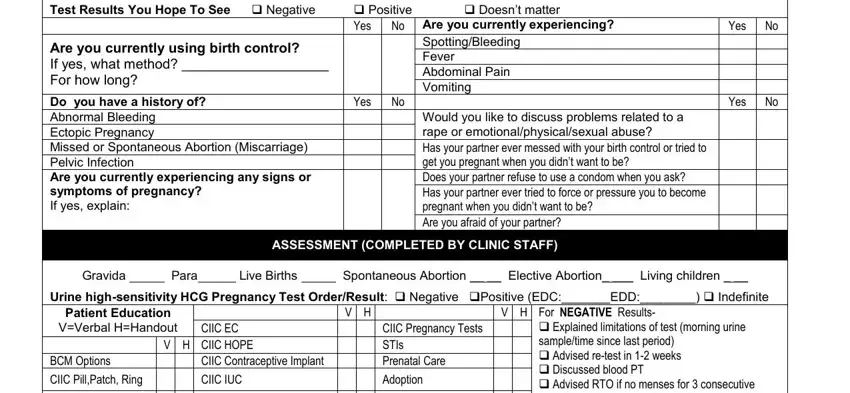 You have to provide certain particulars inside the box CIICBarrierscondomsCIICEssure, AbortionCISxofEarlyPregnancy, LicensedQualifiedStaffSignatureDate, and RevisedMarch.

The PatientLabel box is the place to include the rights and responsibilities of all parties.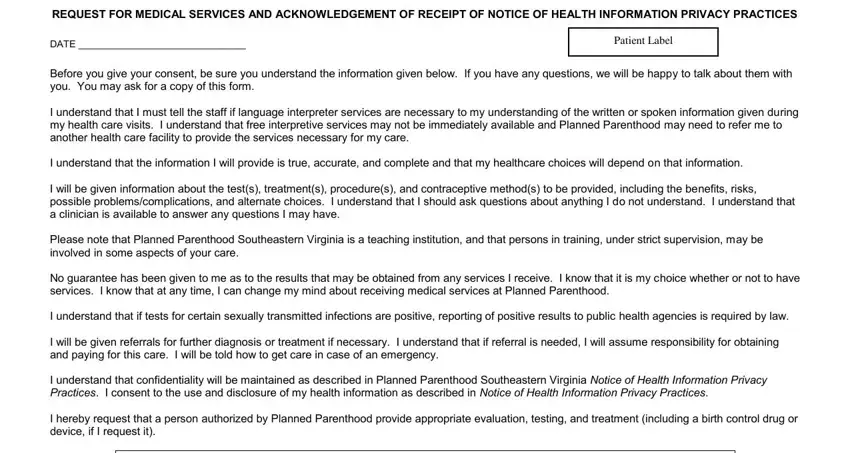 End by reviewing these fields and writing the required information: .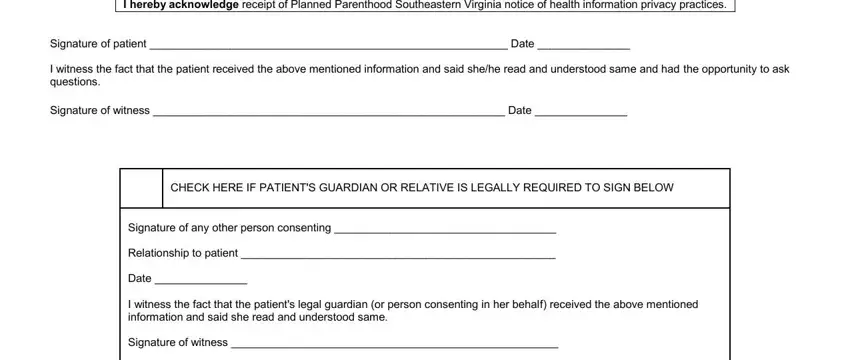 Step 3: Once you have hit the Done button, your form should be available for upload to each electronic device or email address you identify.
Step 4: It can be simpler to create copies of your file. There is no doubt that we will not disclose or view your information.