This PDF editor enables you to prepare forms. You don't need to undertake much to modify planned parenthood pregnancy form forms. Just adhere to all of these actions.
Step 1: The first task will be to click on the orange "Get Form Now" button.
Step 2: Now you are on the file editing page. You may change and add text to the form, highlight words and phrases, cross or check particular words, insert images, sign it, erase unnecessary fields, or eliminate them altogether.
You need to enter the following data in order to create the file: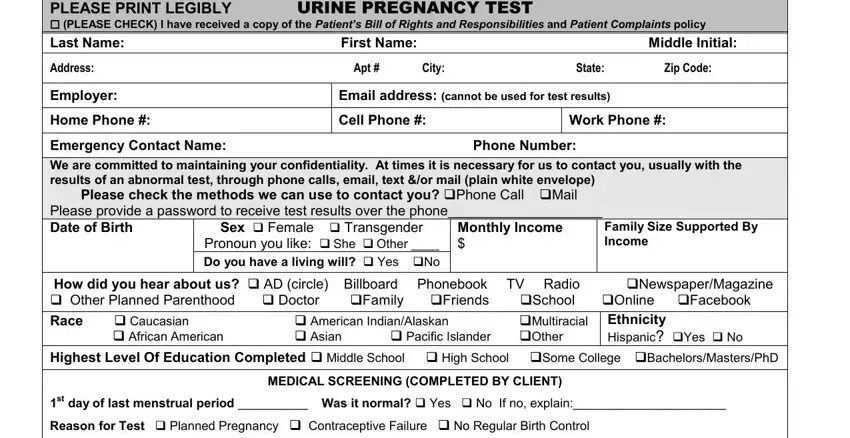 Type in the requested details in the field Test Results You Hope To See, Yes, No Are you currently experiencing, Yes, Are you currently using birth, Do you have a history of Abnormal, SpottingBleeding Fever Abdominal, Yes, No Would you like to discuss, Yes, ASSESSMENT COMPLETED BY CLINIC, Gravida Para Live Births, Urine highsensitivity HCG, Patient Education VVerbal HHandout, and CIIC EC.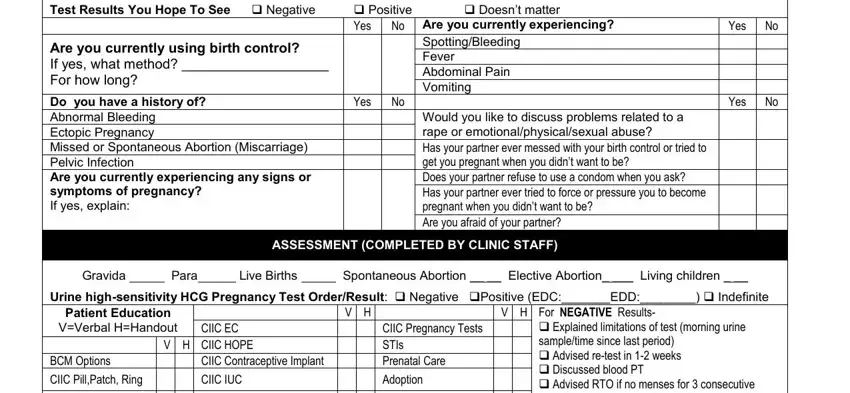 You have to provide certain particulars inside the box CIIC DMPA CIIC POPs, CIIC Barriers condoms CIIC Essure, Abortion CI Sx of Early Pregnancy, Explained limitations of test, Intake Staff Signature Date, Licensed Qualified Staff Signature, and Revised March.

The REQUEST FOR MEDICAL SERVICES AND, DATE, Patient Label, Before you give your consent be, I understand that I must tell the, I understand that the information, I will be given information about, Please note that Planned, No guarantee has been given to me, I understand that if tests for, I will be given referrals for, I understand that confidentiality, and I hereby request that a person box is the place to include the rights and responsibilities of all parties.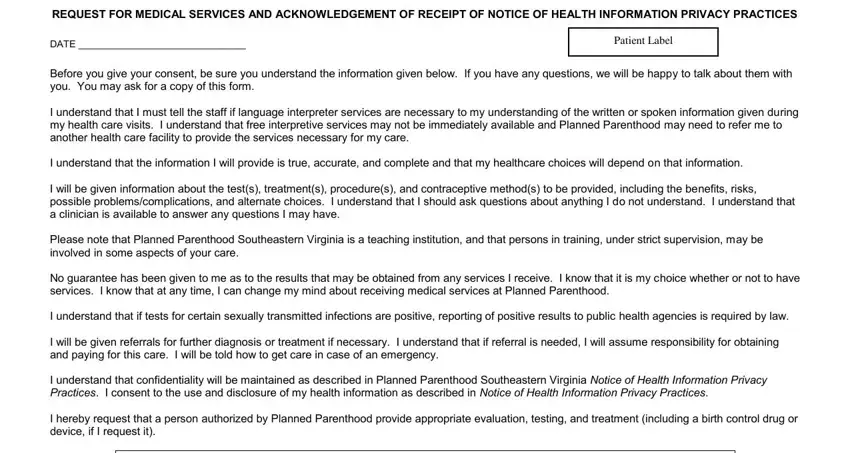 End by reviewing these fields and writing the required information: I hereby acknowledge receipt of, Signature of patient Date, I witness the fact that the, Signature of witness Date, CHECK HERE IF PATIENTS GUARDIAN OR, Signature of any other person, Relationship to patient, Date, I witness the fact that the, and Signature of witness.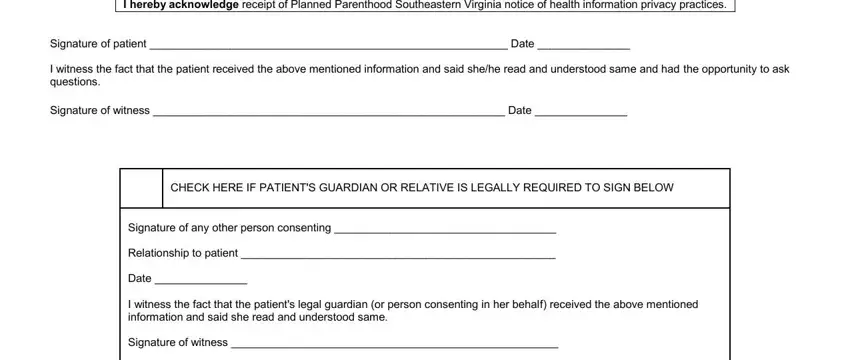 Step 3: Once you have hit the Done button, your form should be available for upload to each electronic device or email address you identify.
Step 4: It can be simpler to create copies of your file. There is no doubt that we will not disclose or view your information.