It's easy to create the qdro form file using our PDF editor. These steps will allow you to quickly create your document.
Step 1: On this page, select the orange "Get form now" button.
Step 2: When you've accessed the qdro form editing page you can notice each of the options you may perform with regards to your file within the top menu.
To fill in the qdro form PDF, provide the content for each of the parts: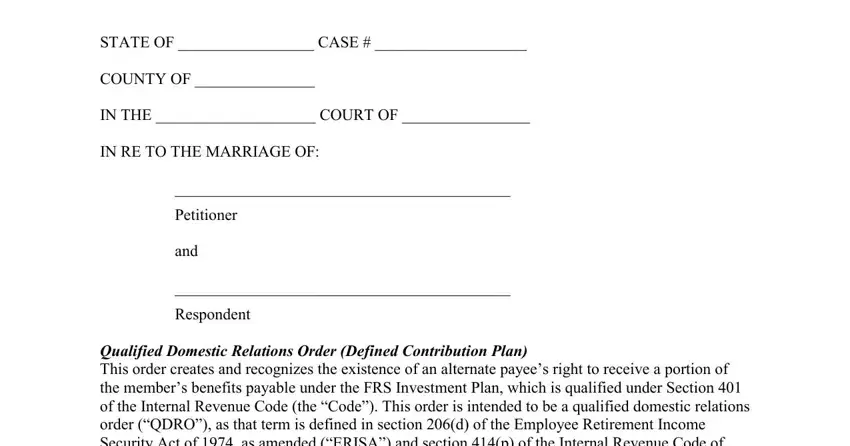 Enter the requested particulars in Qualified Domestic Relations Order, Plan This order applies to the, Any successor to this plan shall, Member The name address Social, Name, Address, Social Security Number, and Date of Birth field.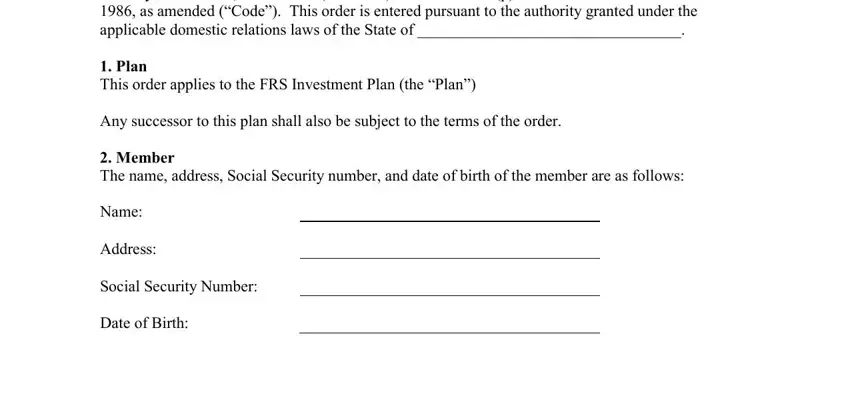 The system will demand you to include some valuable info to easily complete the section Alternate Payee The person named, Name, Address, Social Security Number, Date of Birth, Relationship to Member, The alternate payee shall be, Marital History, Date of Marriage, and Date of Divorce.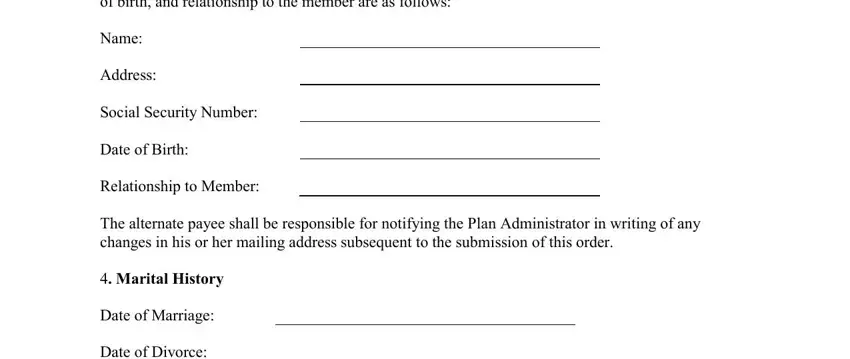 The Option A Straight Percentage The, From the Valuation Date to the, Will be adjusted for investment, date as of which the account is, Will not be adjusted for, the date as of which the account, Option B Dollar Amount This order, Option C Marital Fraction, and This order assigns to the space is where both sides can insert their rights and obligations.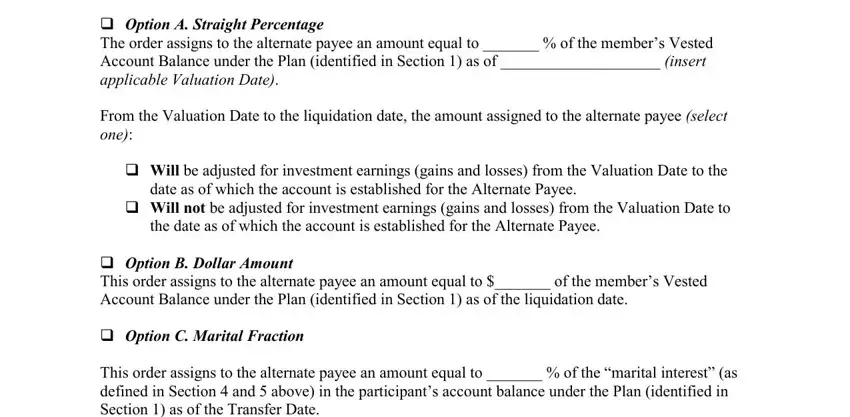 Check the sections Certification of Necessary, Dated this day of, By the court, and Judges Signature and next complete them.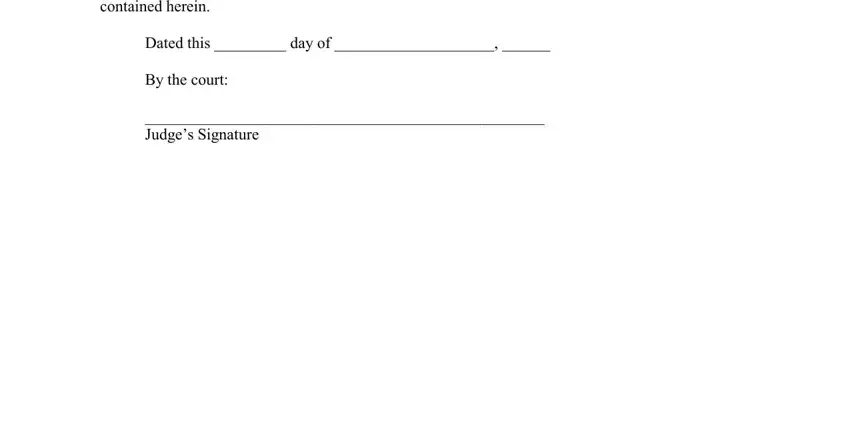 Step 3: Once you pick the Done button, the completed document is readily transferable to any kind of of your gadgets. Alternatively, you may deliver it using email.
Step 4: Ensure that you remain away from upcoming complications by getting as much as 2 duplicates of your document.