Filling in real estate referral form printable is easy. Our experts created our PDF software to make it easy to use and assist you to prepare any PDF online. Here are a few steps that you should go through:
Step 1: Choose the button "Get Form Here".
Step 2: You are now allowed to edit real estate referral form printable. You possess a variety of options thanks to our multifunctional toolbar - you'll be able to add, eliminate, or change the content material, highlight its specified elements, as well as conduct various other commands.
The next parts will make up your PDF form:
Fill in the Referring Broker, By Agent Date Time, Referred Broker, and By Agent Date Time fields with any data which may be requested by the platform.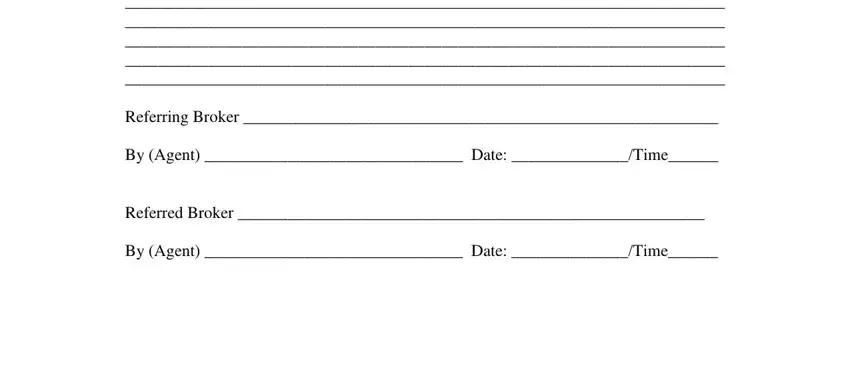 Step 3: Select the "Done" button. Now you can export your PDF file to your gadget. Besides, you'll be able to send it via email.
Step 4: Be sure to get as many duplicates of your form as possible to keep away from potential problems.