It is simple to fill out forms using our PDF editor. Editing the roof inspection form printable document is effortless as soon as you keep to these actions:
Step 1: Pick the button "Get Form Here".
Step 2: Once you have accessed the roof inspection form printable edit page, you'll discover all options you may undertake concerning your document at the top menu.
Prepare the roof inspection form printable PDF by providing the details required for every single area.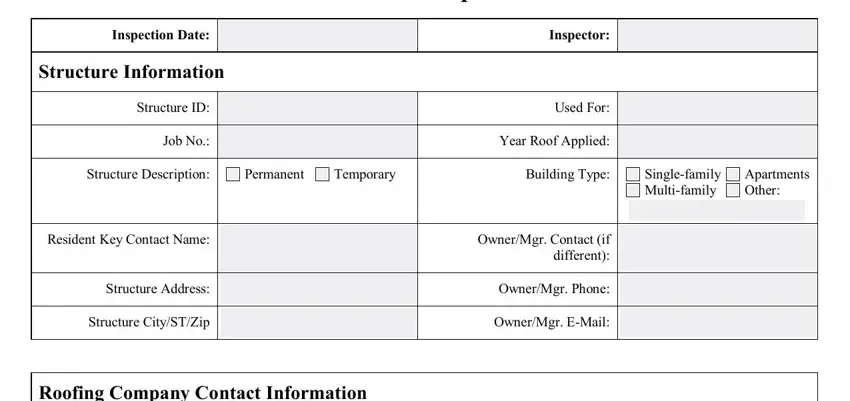 Inside the field Roofing Company Contact Information, Roofing Contractor Company, Roofing Company Contact, Roofing Company Phone, Roofing Co Address, Roofing Co CitySTZIP, Roofing Co EMail, Previous Maintenance and Repair, Date of Last Inspection, Is the Roof guaranteed, No Yes Attach copy of guarantee, Has occupancy or use of the, Yes Describe, Have any changes additions or new, and Yes Describe enter the information that the system requires you to do.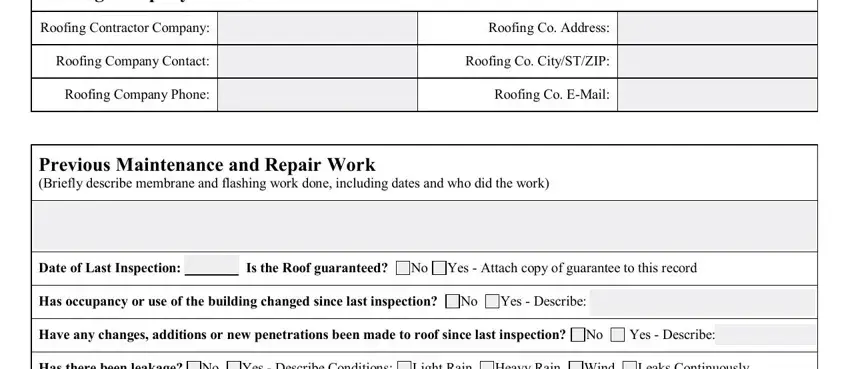 The application will require for further details with a purpose to easily fill in the box Has there been leakage No, Yes Describe Conditions, Light Rain, Heavy Rain Wind, Leaks Continuously, Other, Were emergency repairs performed No, Yes Describe, and O Residential Roof Inspection Form.

The space Residential Roof Inspection Form, Condition G Good No Action F, G F, Location, Action Taken, Interior, Roof Deck, Corrosion, Spalling chipping or crumbling, Cracking, Buckling, Sagging, Open Joints, General Deck Condition, and StainsDrips is going to be where you can insert both sides' rights and responsibilities.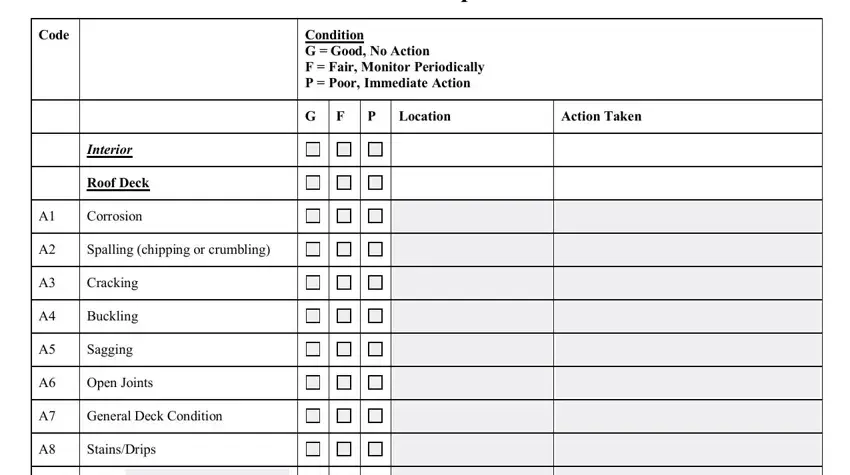 End by reviewing these areas and filling them in accordingly: A Other, Walls, Movement, Settling, Cracks, Spalling chipping or crumbling, Paint Peeling, Water Stains, B Other, Exterior, and Walls.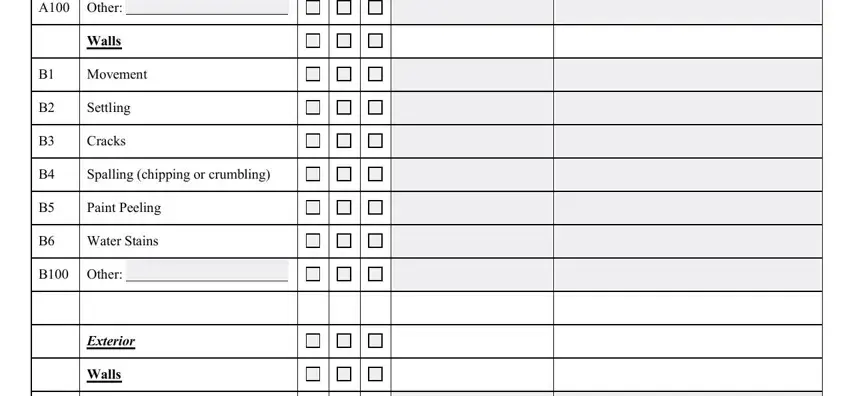 Step 3: Press "Done". Now you may export your PDF document.
Step 4: Get duplicates of the file. This is going to save you from upcoming difficulties. We cannot look at or reveal your data, thus be assured it is protected.