Submitting files with this PDF editor is easier in comparison with most things. To edit trailer inspection form template the file, there's nothing you need to do - just adhere to the actions listed below:
Step 1: The initial step should be to select the orange "Get Form Now" button.
Step 2: Once you've entered your trailer inspection form template edit page, you'll discover all functions it is possible to use concerning your document at the top menu.
Create the trailer inspection form template PDF by entering the content necessary for every part.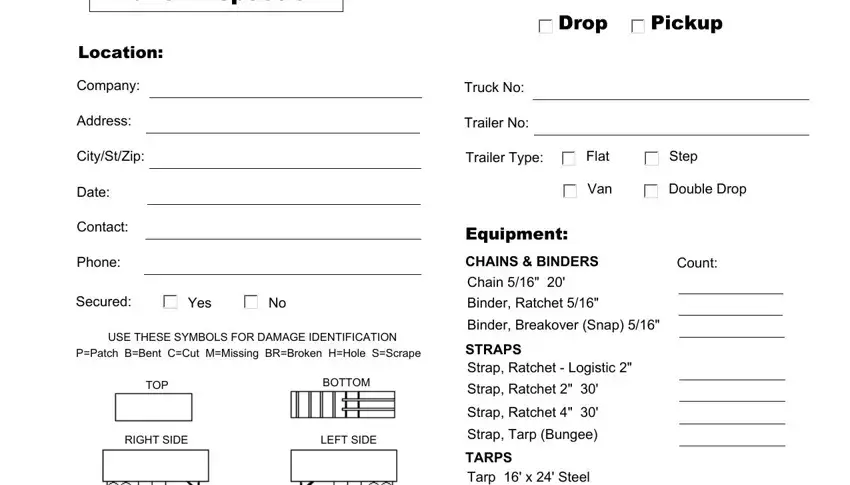 You should put down the particulars in the segment RIGHT, SIDE LEFT, SIDE FRONT, REAR DOOR, OPEN Tires, Comments, Time, Date, In, Out Driver, Name TARPS, Tar, px, Steel Tar, px, Lumber RACKS, Rack, Plain, Headache and Rack, Door, Headache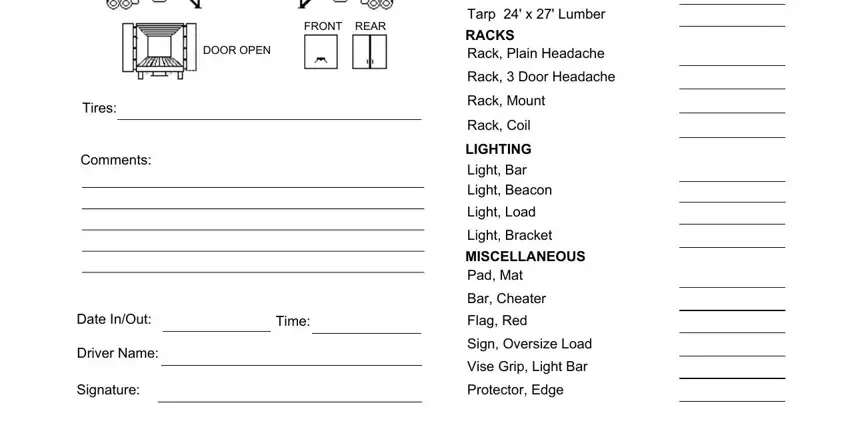 Note any data you need within the field Signature, ViseGr, ip, Light, Bar and Protector, Edge

Step 3: Select the Done button to assure that your finalized file can be exported to every electronic device you end up picking or mailed to an email you indicate.
Step 4: In order to avoid possible upcoming difficulties, take the time to hold at least a few duplicates of each form.