You can easily create the tennessee vehicle forms file using this PDF editor. The next steps will help you instantly prepare your document.
Step 1: You should choose the orange "Get Form Now" button at the top of the following website page.
Step 2: Once you've entered the tennessee vehicle forms editing page you can notice all of the options you can perform with regards to your file from the upper menu.
Fill in the tennessee vehicle forms PDF and type in the information for each and every segment: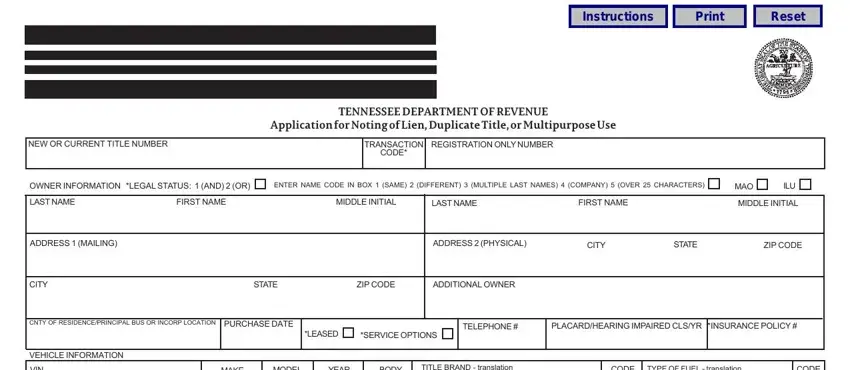 Fill in the VIN, MAKE, MODEL, YEAR, BODY, TITLE BRAND translation, CODE, TYPE OF FUEL translation, CODE, SURRENDERED TITLE, STATE, PREVIOUS STATES TITLED, VEHICLE USE VEHICLE TYPE CURRENT, IN EXCESS OF MECHANICAL LIMITS, and CODE fields with any content that can be asked by the platform.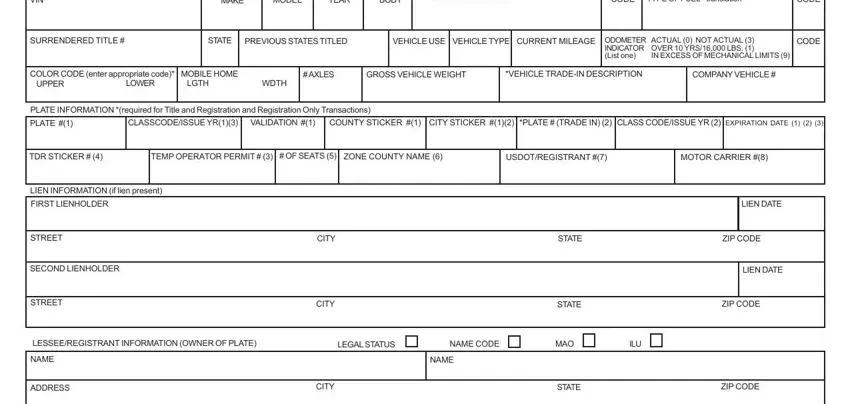 Note the essential information since you are on the VEHICLE COSTTAX INFORMATION, SALE PRICE, TRADE IN ALLOWANCE, WARRANTY AMOUNT, TAXABLE AMOUNT, SALES TAX PAID, TAX EXEMPTION REASONSALES TAX, DEALER NAME, DEALER ADDRESS, DEALER, Required for Duplicate Title TCA, LOST, STOLEN, MUTILATED, and RETURNED DUE TO NON DELIVERY area.

Step 3: As soon as you've clicked the Done button, your document should be ready for transfer to each device or email you identify.
Step 4: To protect yourself from any sort of challenges later on, you will need to create up to a few duplicates of your form.