The PDF editor you are going to go with was designed by our top software engineers. You can easily create the il rut 25 file easily and without problems with this software. Just follow this procedure to get going.
Step 1: The first step would be to press the orange "Get Form Now" button.
Step 2: Now, you can start editing your il rut 25. The multifunctional toolbar is available to you - insert, erase, modify, highlight, and perform other sorts of commands with the words and phrases in the file.
You'll need to type in the next information if you want to fill out the document: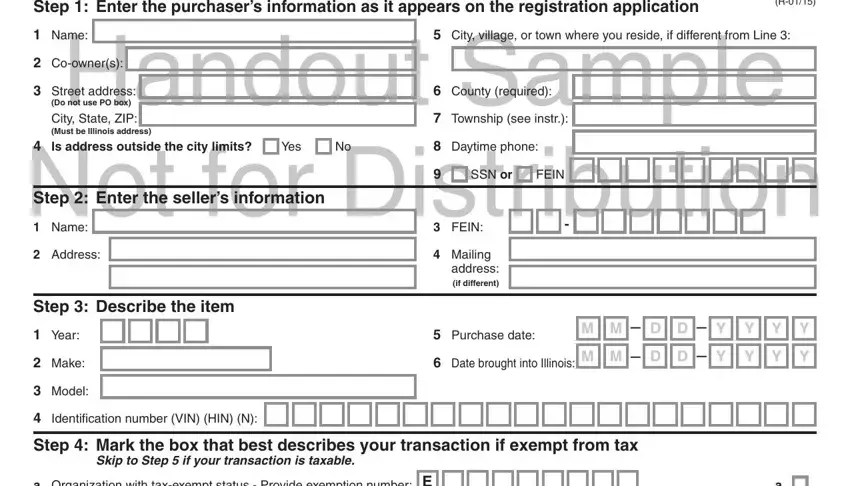 Please insert your particulars within the area a Organization with taxexempt, b Farm implement or readymix, c Rolling stock Provide, d Rental auto RV or motorcycle, e Retailer Interim use only, f You were an outofstate resident, g Redemption due to loan default, Step Figure tax Complete Lines, Purchase price before tradein, Tradein or discount, Net purchase price Subtract Line, Depreciation for outofstate use, Taxable amount Subtract Line, Multiply Line by the tax rate, and Credit for tax paid to another.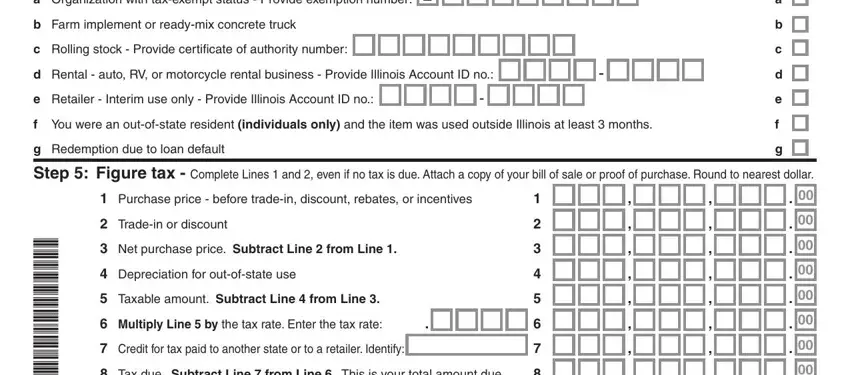 Within the area talking about Step Sign here Under penalties of, Your signature, Date, Coowners signature, Date, This form is authorized as, Do not write below this line, and Date received by Illinois state, one should note some essential particulars.

Step 3: In case you are done, choose the "Done" button to export the PDF file.
Step 4: Create a duplicate of each single file. It can save you some time and enable you to prevent issues as time goes on. By the way, the information you have will not be shared or monitored by us.