It's simple to fill out the for sale by owner illinois contract spaces. Our software can make it almost effortless to prepare any sort of PDF. Down below are the primary four steps you need to follow:
Step 1: The initial step will be to pick the orange "Get Form Now" button.
Step 2: As soon as you've entered the editing page for sale by owner illinois contract, you should be able to see each of the actions readily available for your form at the top menu.
The PDF form you are going to complete will cover the following parts: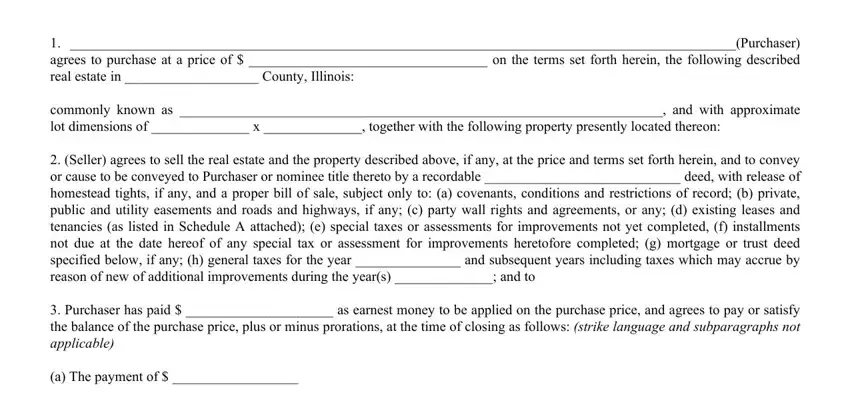 Write the expected particulars in the b The payment of and the balance, to be evidenced by the note of, If a Schedule B is not attached, c The acceptance of the title to, and Seller at his own expense agrees part.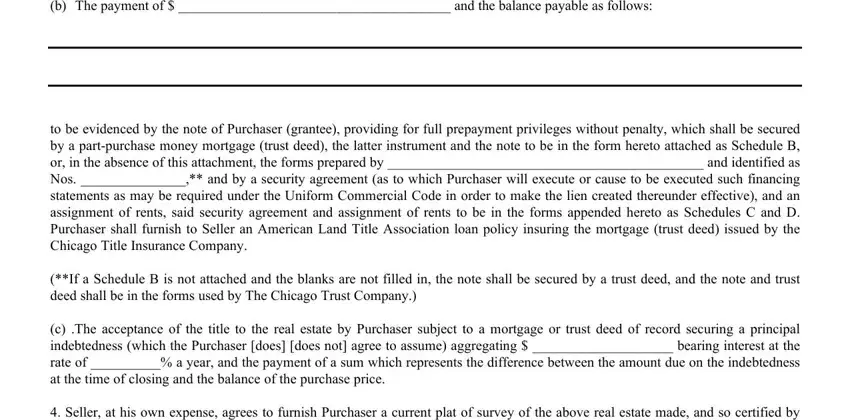 You have to write particular details inside the segment The time of closing shall be on, Seller agrees to pay a brokers, The earnest money shall be held, and Seller warrants that Seller its.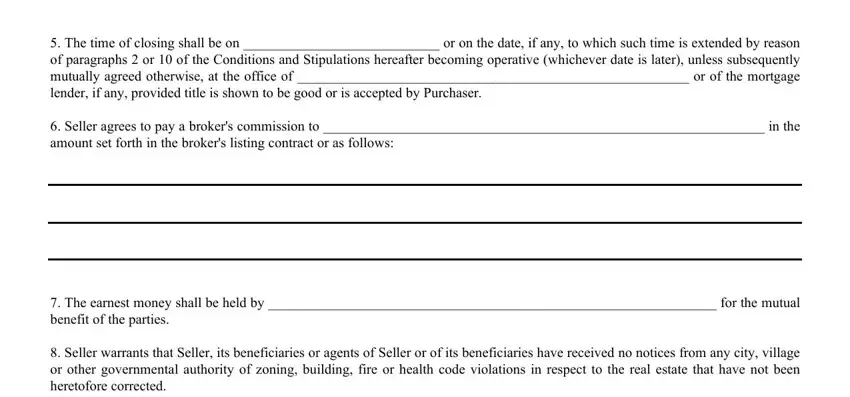 Be sure to describe the rights and responsibilities of the parties in the A duplicate original of this, This contract is subject to the, Dated, Purchaser, Purchaser, Seller, Address, Address, Address, Seller Form normally used for sale, Address, and ADV VIO R K space.
Finalize by reviewing the next fields and typing in the required details: Rents premiums under assignable, b The most recent ascertainable, c Other, The amount of any general taxes, All prorations are final unless, and The provisions of the Uniform.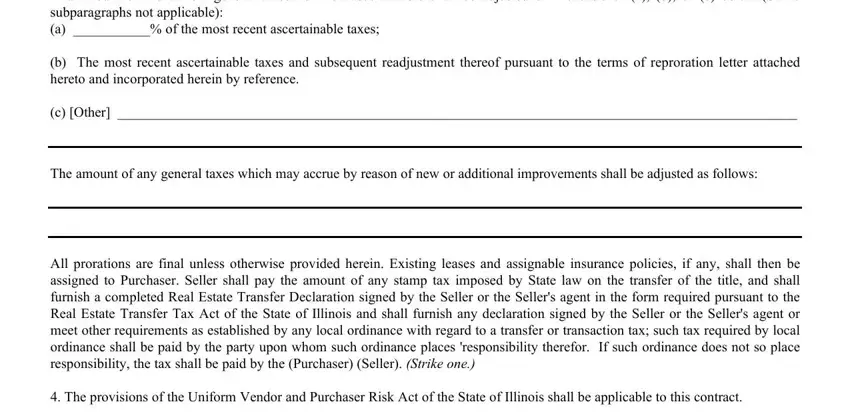 Step 3: Click the Done button to save the document. So now it is ready for transfer to your device.
Step 4: You will need to generate as many duplicates of your form as you can to remain away from future misunderstandings.