Very few things are easier than filling out documents applying the PDF editor. There isn't much you should do to change the sa navy application forms 2021 pdf form - merely abide by these steps in the following order:
Step 1: To get going, hit the orange button "Get Form Now".
Step 2: The file editing page is presently open. You can add text or enhance present content.
The next segments are going to make up the PDF file: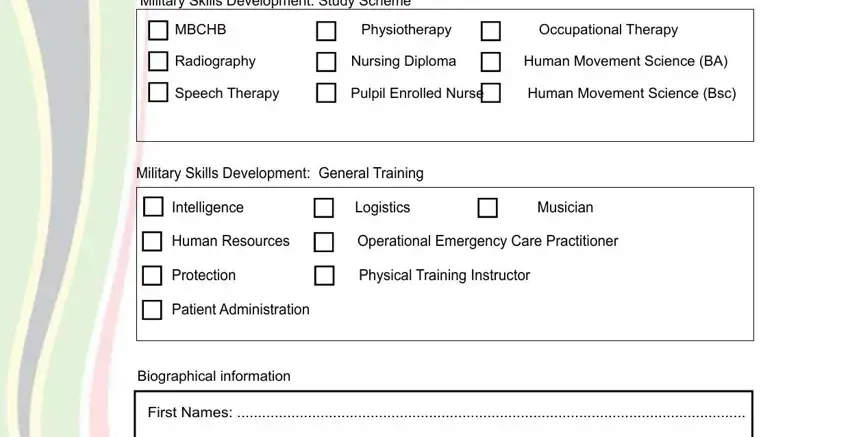 Please submit your information within the segment Surname, ID Number Citizenship, Tel H Tel W, Your cell no Parents cell no, Any other contact no I will be, Postal Address, Code Nearest major city, ovince gender and race for, Gauteng Western Cape N Cape, Mpumalanga Free State KZN, E Cape North West Limpopo, Gender Male Female, and Race African Asian Coloured White.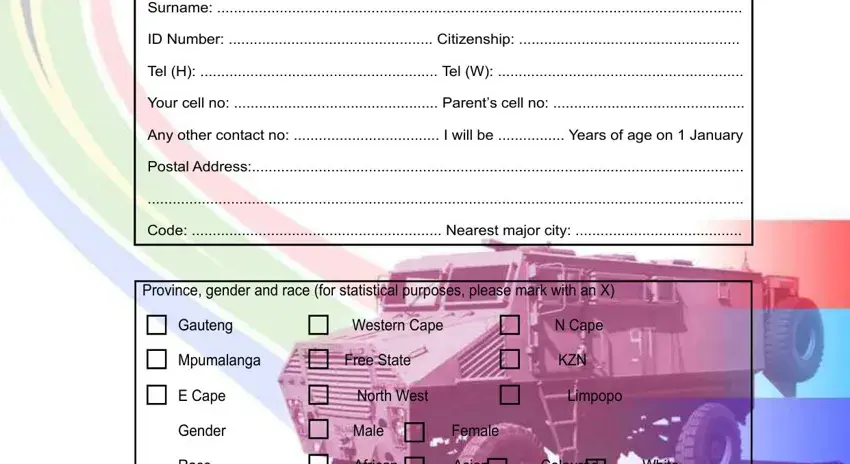 Put together the valuable information in the Please complete the following, National Senior Certificate Busy, Completed, Year of completion, My grade, Technical University of Technology, My subjects symbols and levels are, Subject, Symbol, Level, and My aggregate is part.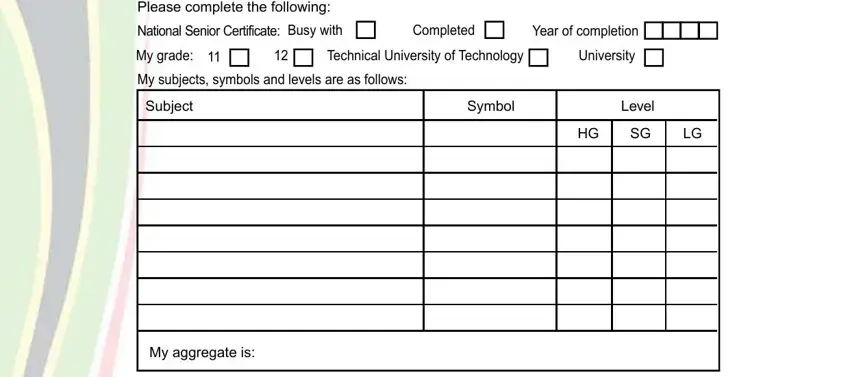 The ves as a document for preselection, Signature Applicant, Date, Parent Legal Guardian Date, All posts are advertised in the, Pretoria Simons Town Cape Town, Tel Tel Tel Tel Tel, and Fax Fax Fax Fax Fax field allows you to point out the rights and obligations of all sides.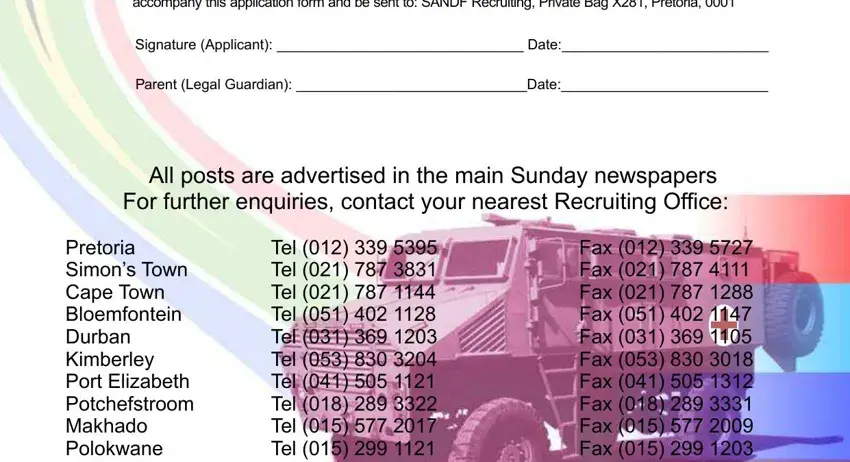 Step 3: Click "Done". You can now upload your PDF form.
Step 4: You could make copies of your document torefrain from all upcoming complications. Don't get worried, we cannot reveal or check your information.