Writing the Construction Safety Checklist document is not hard with this PDF editor. Follow these particular actions to obtain the document in a short time.
Step 1: Locate the button "Get Form Here" and select it.
Step 2: You're now on the document editing page. You can edit, add content, highlight particular words or phrases, put crosses or checks, and put images.
Fill in the Construction Safety Checklist PDF and enter the information for each and every section: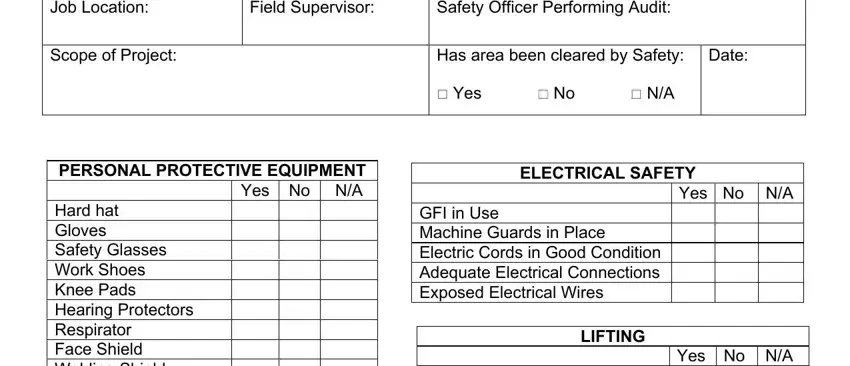 Write down the appropriate data in Hard hat Gloves Safety Glasses, Proper Technique Cart in Use Other, WORK AREA GENERAL, STACKING, Yes No NA, Orderly Housekeeping Lighting, Dust Control in Place Noise, Yes No NA, Balanced Top Loaded, SCAFFOLDS, Yes No NA, and Level Braced Fall Protection in field.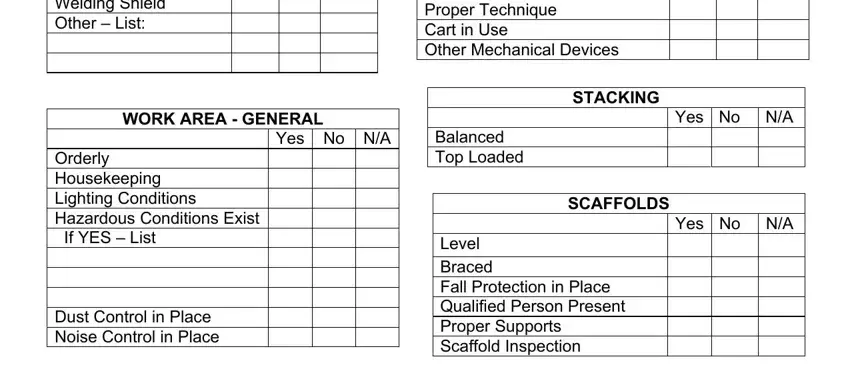 Be sure to point out the key particulars from the HAZARDOUS MATERIALS USED, Chemicals, Others List, Yes No NA, Odor Present MSDS Available, LADDERS, Yes No, In Use Appropriate for Job Used, Comments, HOT WORK, Yes, Burning Torch Welding Operations, WORKER TRAINING and PERFORMANCE, cid Yes cid No If No list problems, and Workers Following Safety Practices area.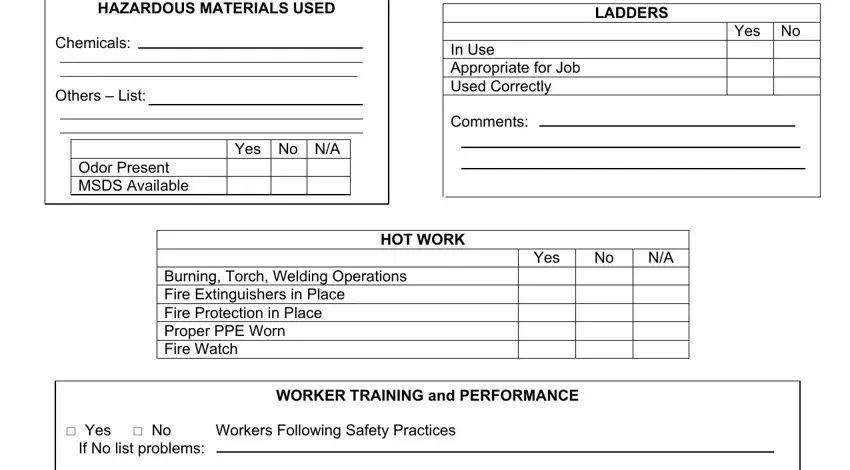 The cid Yes cid No Workers Need, cid Yes cid No, Supervisor Informed, cid Yes cid No If No Explain, Supervisor was available and had, SUPERVISORS, cid Yes cid No, Supervisor Informed of Audit, COMMENTS, Safety Officer Signature, and Date field allows you to identify the rights and obligations of each side.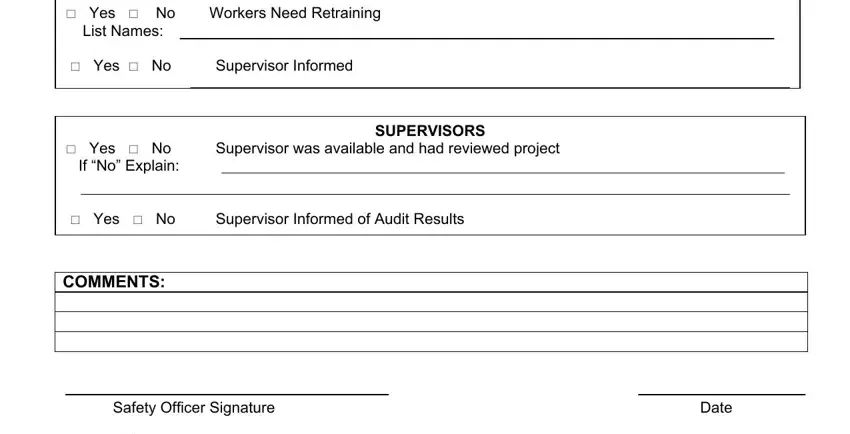 Step 3: In case you are done, press the "Done" button to transfer the PDF form.
Step 4: Produce around two or three copies of the file to stay clear of any sort of potential challenges.