The procedure of completing the samba claims mailing address is rather uncomplicated. Our team ensured our PDF editor is not difficult to utilize and helps prepare just about any PDF in a short time. Below are several steps you need to follow:
Step 1: Choose the button "Get form here" to get into it.
Step 2: Right now, you can begin editing the samba claims mailing address. Our multifunctional toolbar is available to you - add, remove, adjust, highlight, and conduct several other commands with the words and phrases in the form.
Prepare the following parts to complete the file: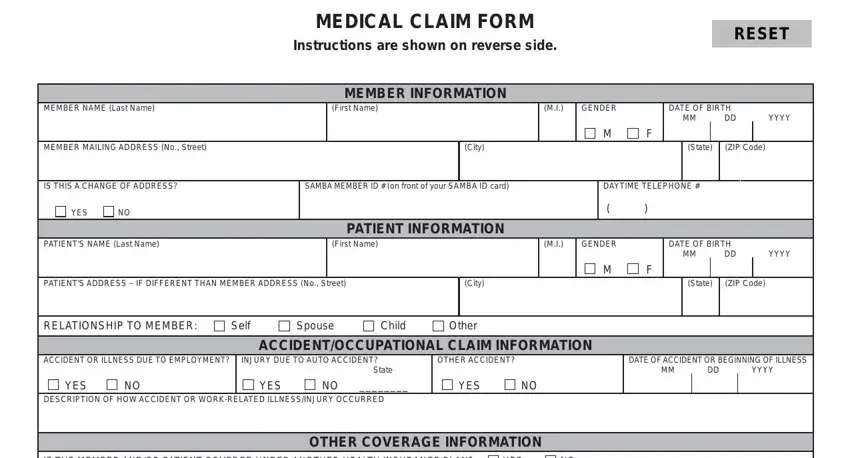 Remember to fill up the IS THE MEMBER ANDOR PATIENT, INSUREDS NAME Last Name First Name, INSURANCE PLAN NAME OR PROGRAM NAME, EMPLOYERS NAME, INSUREDS DATE OF BIRTH MM DD YYYY, GENDER, M F, IS THE PATIENT COVERED UNDER, If you answered YES to having, NOTICE, Any person who knowingly and with, PATIENTS OR AUTHORIZED PERSONS, I authorize the release of any, PATIENTS OR AUTHORIZED PERSONS, and AUTHORIZATION box with the expected details.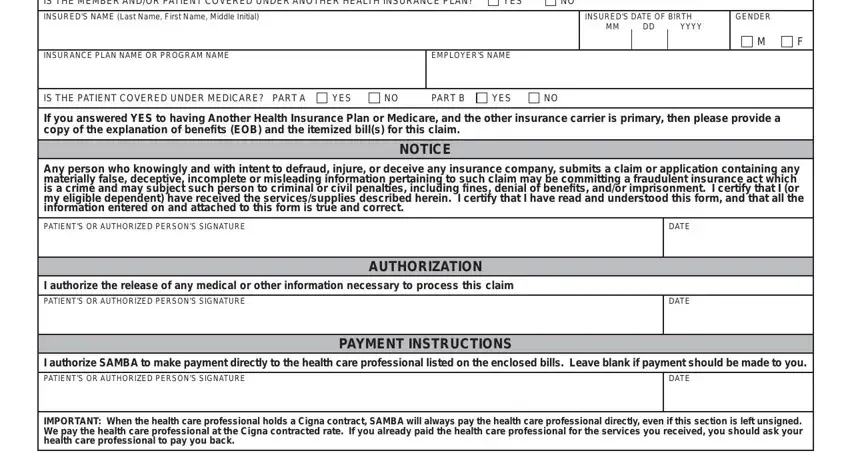 Step 3: Click "Done". It's now possible to upload your PDF form.
Step 4: Come up with a duplicate of every form. It may save you time and permit you to stay clear of worries later on. Keep in mind, your data isn't going to be shared or analyzed by us.