Quite a few things can be easier than filling in files making use of this PDF editor. There is not much you should do to manage the writ of habeas corpus family law document - only abide by these steps in the following order:
Step 1: Find the button "Get Form Here" on this website and hit it.
Step 2: You're now on the file editing page. You can edit, add content, highlight particular words or phrases, put crosses or checks, and include images.
Fill in the writ of habeas corpus family law PDF and enter the content for each part: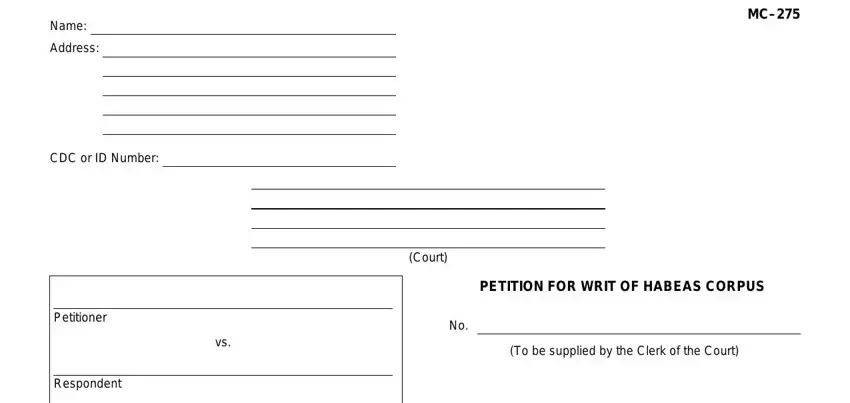 In the area This petition concerns, A conviction, A sentence, Parole, Credits, Jail or prison conditions, Prison discipline, Other specify, Your name, Where are you incarcerated, Why are you in custody, Criminal conviction, Civil commitment, Answer items a through i to the, and State reason for civil commitment provide the information that the system asks you to do.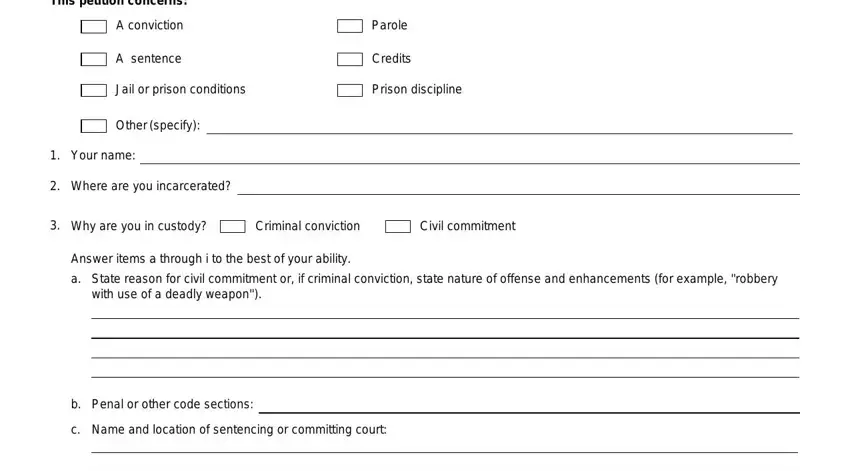 You can be requested for specific valuable data if you need to submit the Case number, Date convicted or committed, Date sentenced, Length of sentence, When do you expect to be released, Were you represented by counsel in, Yes, What was the LAST plea you entered, Not guilty, Guilty, Nolo contendere, Other, If you pleaded not guilty what, Jury, and Judge without a jury field.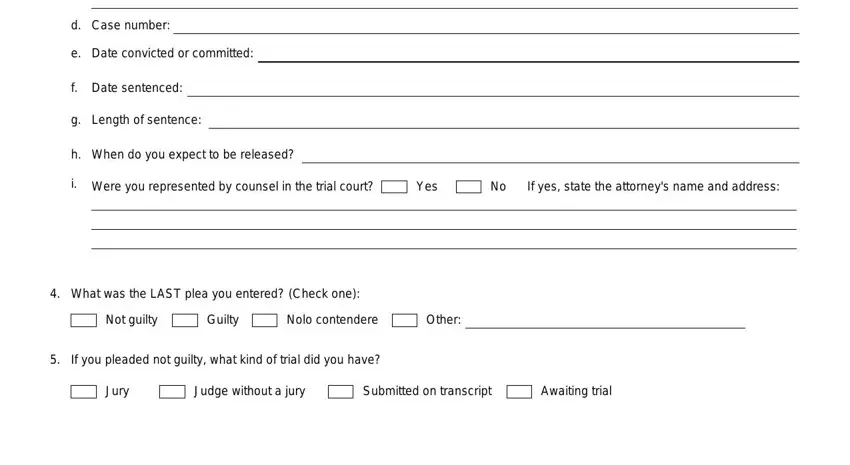 In the paragraph GROUNDS FOR RELIEF Ground State, and Supporting facts Tell your story, record the rights and responsibilities of the sides.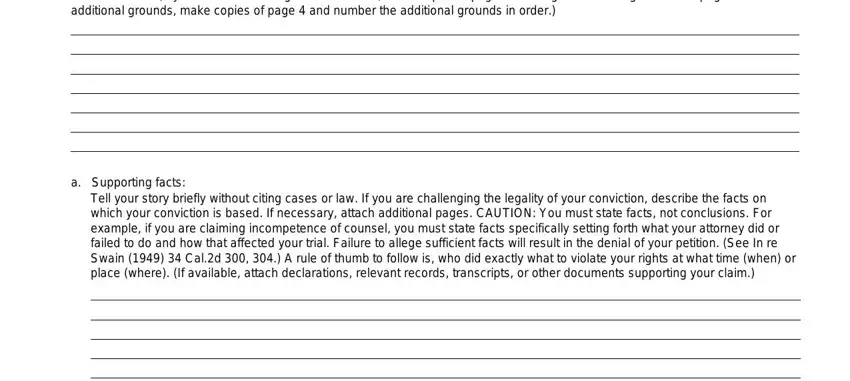 Finalize by reviewing the next sections and filling them out as required: Supporting cases rules or other, MC Rev January, PETITION FOR WRIT OF HABEAS CORPUS, and Page of.

Step 3: As soon as you hit the Done button, your ready document may be exported to all of your devices or to email specified by you.
Step 4: Make sure to avoid potential challenges by getting as much as 2 duplicates of your form.