We were building the PDF editor having the concept of making it as quick to apply as it can be. This is the reason the procedure of managing the Writ Of Certiorari Form will likely to be simple use these particular steps:
Step 1: You can click the orange "Get Form Now" button at the top of this website page.
Step 2: At this point, you're on the file editing page. You may add information, edit current details, highlight certain words or phrases, put crosses or checks, add images, sign the file, erase unwanted fields, etc.
The PDF file you plan to prepare will consist of the following parts: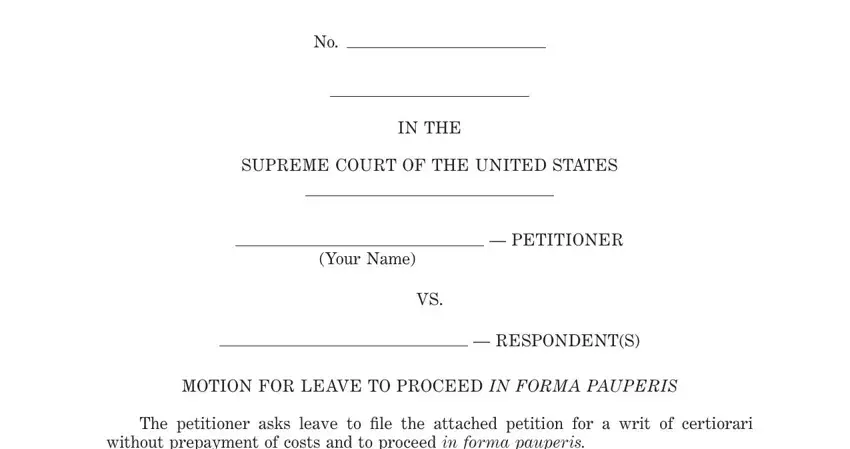 Within the field Petitioner has previously been, the following courts, Petitioner has not previously, pauperis in any other court, Petitioners affidavit or, Petitioners affidavit or, appointed counsel in the current, The appointment was made under, and a copy of the order of type in the information that the program asks you to do.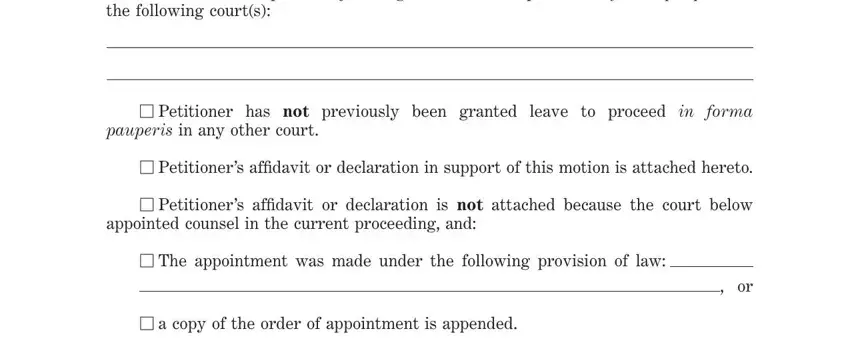 The application will require data to quickly prepare the box AFFIDAVIT OR DECLARATION IN, am the petitioner in the, For both you and your spouse, Income source, Average monthly amount during the, Amount expected next month, You, Spouse, You, Spouse, Employment, Selfemployment, and Income from real property such as.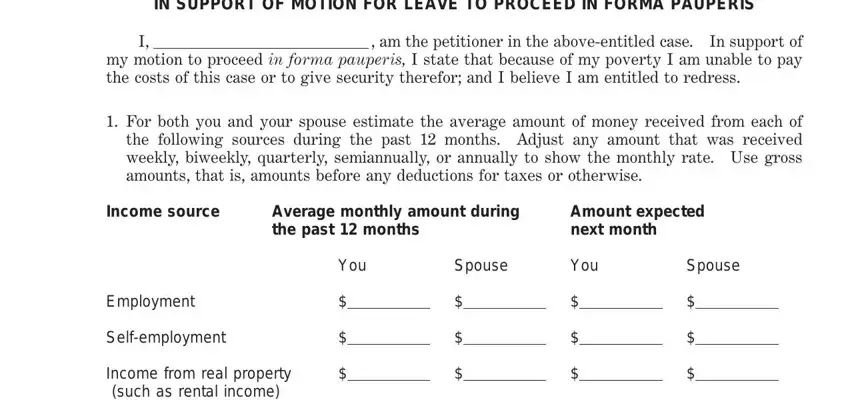 Through paragraph Interest and dividends, Gifts, Alimony, Child Support, Retirement such as social security, Disability such as social security, Unemployment payments, Publicassistance such as welfare, and Other specify, identify the rights and responsibilities.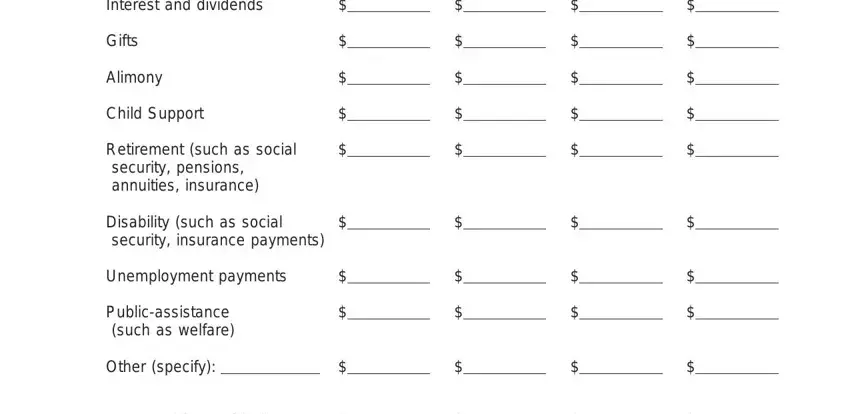 Finish by reviewing the following areas and completing the relevant particulars: Employer, Address, Dates of Employment, Gross monthly pay, List your spouses employment, Gross monthly pay is before taxes, Employer, Address, Dates of Employment, Gross monthly pay, How much cash do you and your, Below state any money you or your, Type of account eg checking or, and Amount you have Amount your spouse.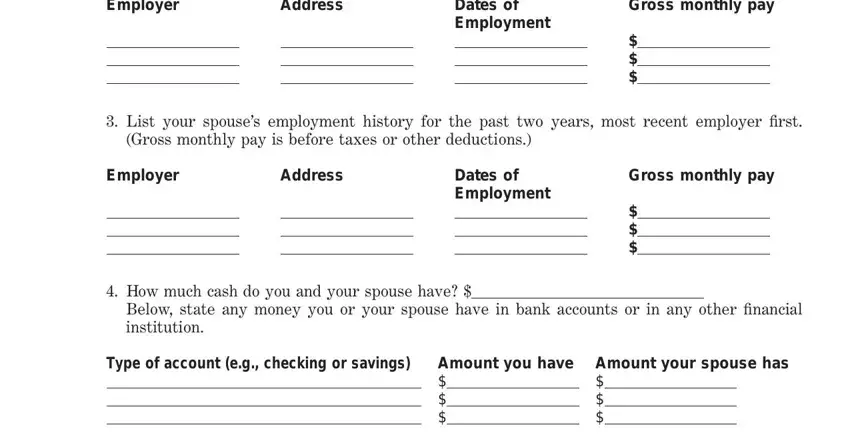 Step 3: Once you choose the Done button, your ready form can be exported to all of your gadgets or to electronic mail chosen by you.
Step 4: Get a duplicate of every document. It may save you some time and make it easier to keep clear of troubles in the future. Also, your data isn't revealed or viewed by us.