We've used the hard work of our best software engineers to develop the PDF editor you are about to use. The software will assist you to prepare the cosa occupational therapy file effortlessly and don't waste time. What you need to undertake is follow these particular straightforward rules.
Step 1: Press the orange button "Get Form Here" on the following page.
Step 2: So, you are on the file editing page. You can add content, edit current details, highlight particular words or phrases, put crosses or checks, insert images, sign the file, erase unwanted fields, etc.
The following sections are inside the PDF template you'll be completing.
Write down the essential details in the segment SAMPLE, Get, enough, sleep Have, enough, time, to, do things, I, like Take, care, of, my, things Get, around, from, one, place to, another Choose, things, that, I, want, to, do Keep, my, mind, on, what, I am, doing Do, things, with, my, family Do, things, with, my, friends Do, things, with, my, classmates Follow, classroom, rules and Finish, my, work, in, class, on, time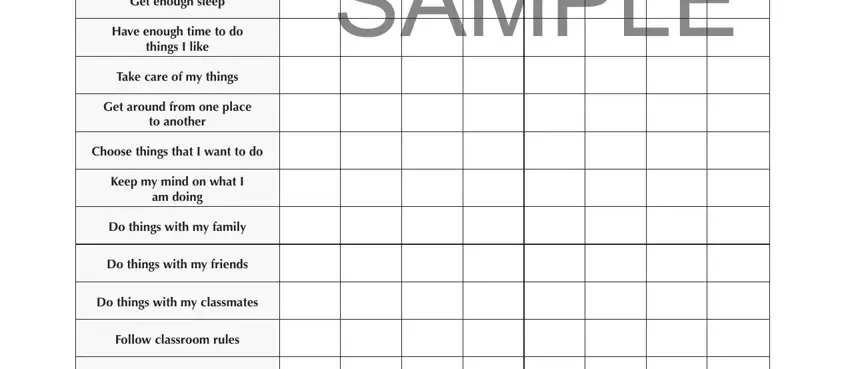 Write the fundamental details once you are within the maI, em, otl, la, fo Ask, my, teacher, questions when, I, need, to Make, others, understand my, ideas Think, of, ways, to, do, things, when, I have, a, problem Keep, working, on, som, thing, even when, it, gets, hard Calm, myself, down, when Iam, upset Make, my, body, do, what, I want, it, to, do and Use, my, hands, to, work, with, things box.

The field is the place where both parties can put their rights and responsibilities.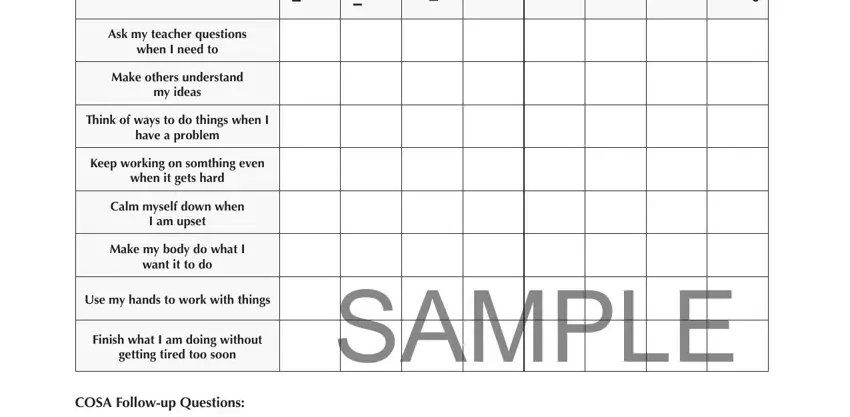 Step 3: Click the Done button to be sure that your completed form could be transferred to any type of electronic device you prefer or forwarded to an email you specify.
Step 4: Ensure you avoid forthcoming misunderstandings by having a minimum of two duplicates of your document.