It won't be hard to create what is an sf 1411 form taking advantage of our PDF editor. This is the way you will be able conveniently build your form.
Step 1: Choose the button "Get Form Here".
Step 2: So, you are able to alter the what is an sf 1411 form. The multifunctional toolbar makes it possible to include, eliminate, customize, highlight, as well as do other sorts of commands to the words and phrases and areas inside the form.
In order to create the template, enter the details the software will require you to for each of the appropriate areas: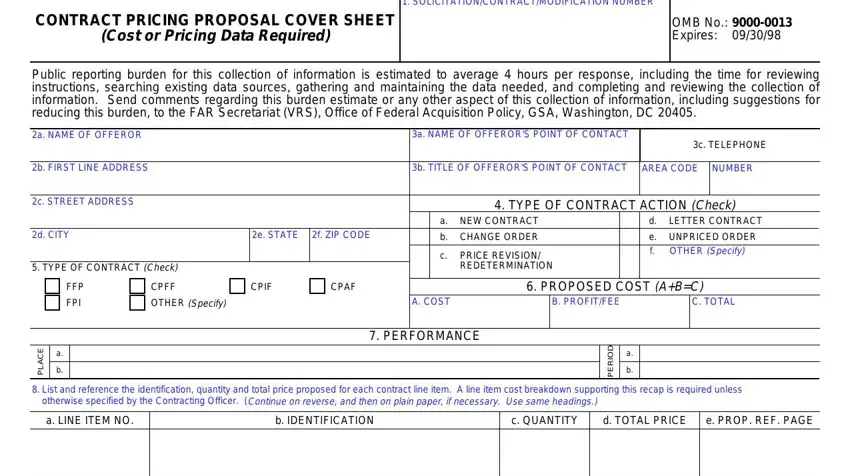 Within the segment NAME OF CONTRACT ADMINISTRATION, NAME OF AUDIT OFFICE, PROVIDE THE FOLLOWING If available, STREET ADDRESS, STREET ADDRESS, CITY, STATE, ZIP CODE, CITY, STATE, ZIP CODE, TELEPHONE, TELEPHONE, AREA CODE, and NUMBER note the data the software requires you to do.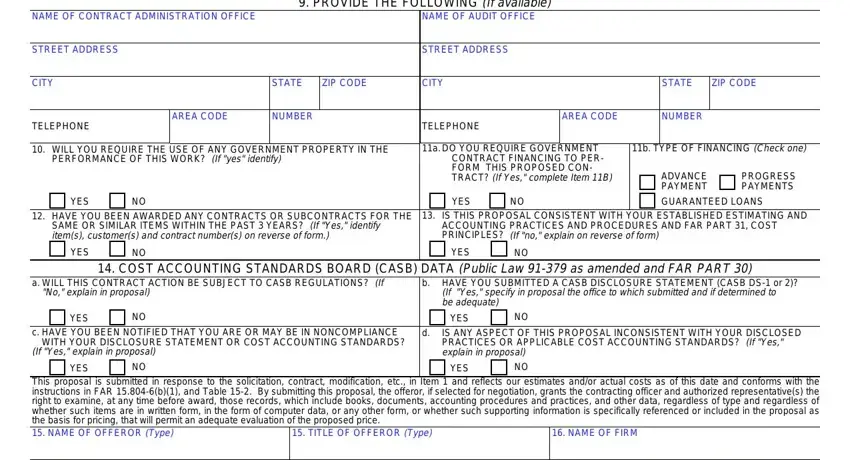 Determine the relevant data in the SIGNATURE, DATE OF SUBMISSION, AUTHORIZED FOR LOCAL REPRODUCTION, and STANDARD FORM REV Prescribed by area.

Step 3: The moment you hit the Done button, your finalized document is readily transferable to any kind of of your devices. Or alternatively, you can easily send it through mail.
Step 4: In order to prevent possible upcoming issues, be certain to get more than two or three duplicates of each and every file.