It is possible to prepare State Form 49585 easily with our PDFinity® editor. To have our tool on the forefront of efficiency, we aim to integrate user-driven capabilities and enhancements regularly. We're always grateful for any feedback - join us in revolutionizing PDF editing. In case you are seeking to begin, here's what you will need to do:
Step 1: Access the PDF form inside our tool by clicking on the "Get Form Button" in the top area of this page.
Step 2: After you launch the editor, you will notice the form made ready to be completed. Aside from filling out different blanks, you may also do various other things with the Document, particularly writing custom text, modifying the initial textual content, inserting illustrations or photos, putting your signature on the form, and more.
This PDF form requires specific info to be typed in, thus ensure that you take some time to enter precisely what is required:
1. Fill out your State Form 49585 with a group of necessary blank fields. Note all of the required information and make certain there's nothing omitted!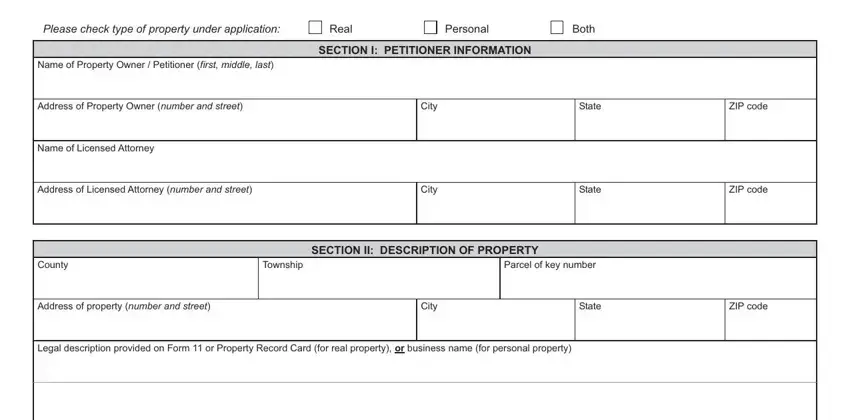 2. Once this array of blanks is filled out, go on to type in the relevant details in these: You are hereby notified that your, County Property Tax Board of, March assessment date, Exempt, Taxable, Total, Land, Improvements, Personal Property, THE COUNTY PROPERTY TAX ASSESSMENT, Date when notification was mailed, Signature of County Assessor, and Form page of.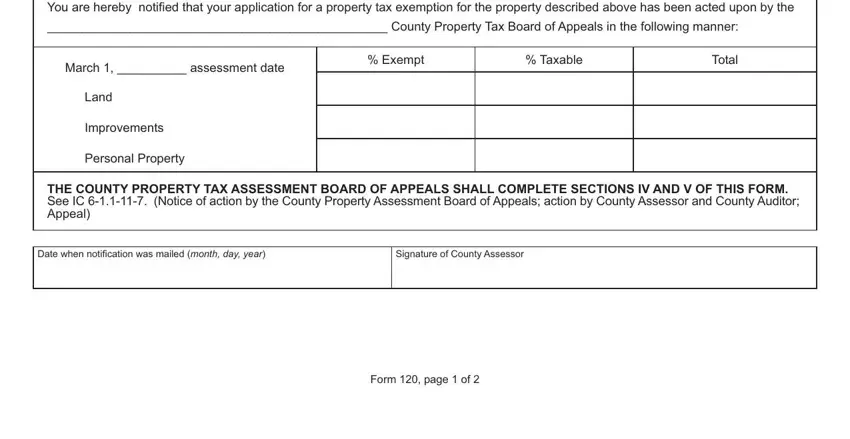 Be really mindful when completing Improvements and Taxable, since this is where many people make a few mistakes.
Step 3: Glance through the details you've typed into the blanks and then click the "Done" button. Download your State Form 49585 when you register at FormsPal for a 7-day free trial. Quickly access the document in your personal cabinet, along with any modifications and adjustments all kept! We don't sell or share the information that you use when filling out documents at our website.