When working in the online PDF tool by FormsPal, you can fill out or edit DOR-1062 right here and now. FormsPal expert team is continuously endeavoring to enhance the tool and help it become much better for people with its many functions. Bring your experience to a higher level with continually improving and amazing opportunities we offer! To get the process started, go through these easy steps:
Step 1: Click the "Get Form" button in the top area of this webpage to open our editor.
Step 2: After you open the tool, you'll notice the document prepared to be filled in. Besides filling out different blanks, it's also possible to perform many other actions with the Document, namely adding custom text, changing the original textual content, inserting graphics, affixing your signature to the form, and much more.
So as to finalize this PDF form, ensure you provide the required information in each and every blank:
1. For starters, when filling in the DOR-1062, begin with the section that has the subsequent fields: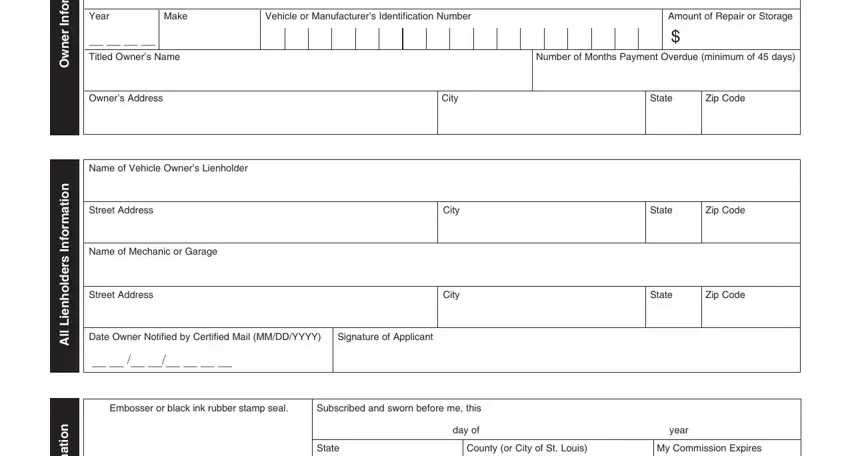 2. Just after completing this section, head on to the next part and fill in the necessary details in all these blank fields - n o i t a m r o f n, I y r a t o N, Notary Public Signature, Notary Public Name Typed or Printed, Have you included r Completed, r Completed affidavit r Signed, and Form Revised.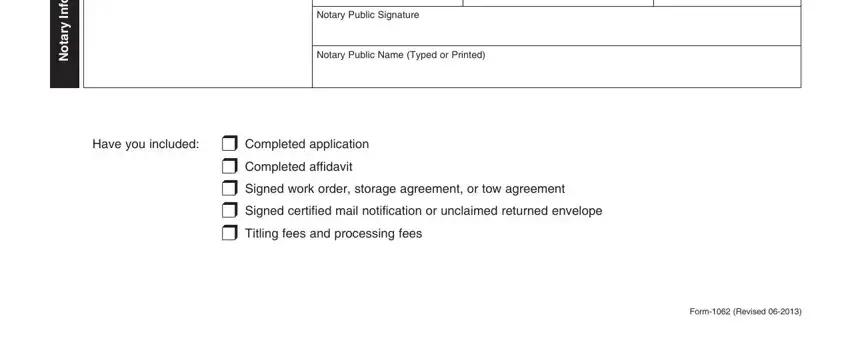 It is easy to make errors while completing the Notary Public Signature, therefore make sure you go through it again before you decide to send it in.
Step 3: Before moving on, it's a good idea to ensure that all form fields have been filled out properly. When you think it is all good, click on "Done." Grab the DOR-1062 the instant you register here for a free trial. Quickly get access to the pdf document inside your FormsPal cabinet, with any modifications and adjustments being all saved! FormsPal is committed to the confidentiality of all our users; we make sure that all personal data coming through our system remains protected.