We chose the top computer programmers to design our PDF editor. This app will permit you to fill in the subordination request letter sample document with no trouble and won't consume a lot of your time. This easy guide will assist you to start out.
Step 1: Select the orange "Get Form Now" button on the following page.
Step 2: Now you can change the subordination request letter sample. You can use our multifunctional toolbar to insert, erase, and modify the content of the document.
All of these parts are contained in the PDF file you will be filling in.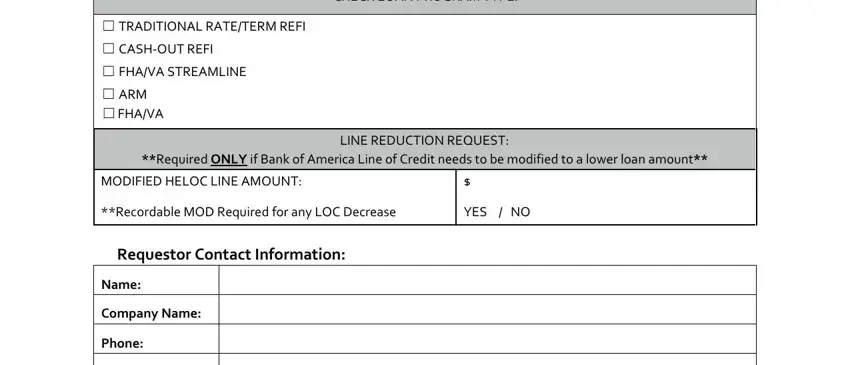 Provide the necessary data in the field Fax, Email, Bank of America Account Number, Customer Names, AMENDED VESTING, New Lender Information, Company Name, Address, CityStateZip, Contact, Phone, Bank of America should send, Company Name, Address, and Attention.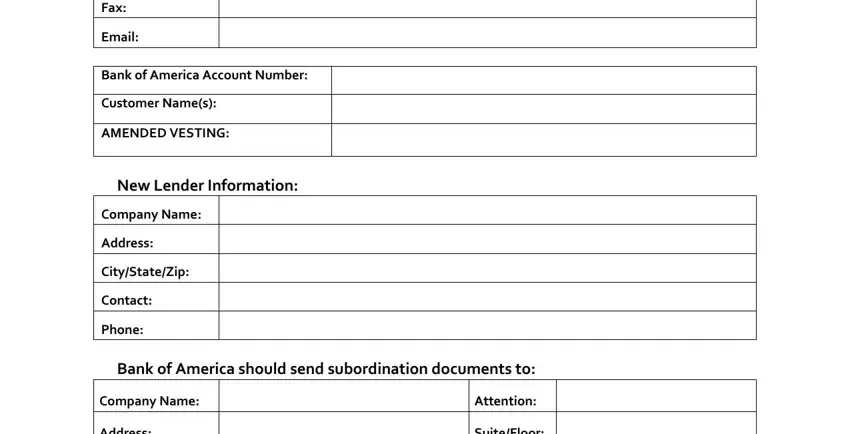 You will be requested for certain vital details if you want to submit the Address, CityStateZip, Contact, Email, SuiteFloor, Fax, Phone, and PROCEDURE AND FORM SUBJECT TO box.

Identify the rights and responsibilities of the sides in the part Subordination Request Information, Uniform Loan Application form, Uniform Underwriting and, day current Payoff Letter of, Current Property Valuation Report, Waivers are not permitted, Preliminary Title Report with, Closing Disclosure or Loan Estimate, and Computer generated label for.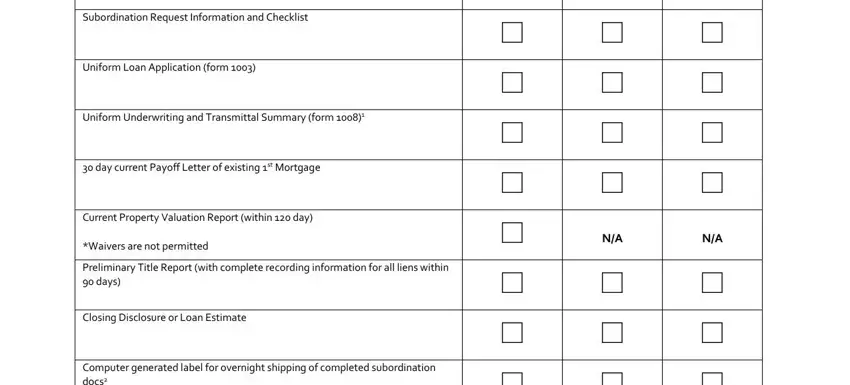 Finish by taking a look at these sections and preparing them correspondingly: Supporting documentation showing, VA IRRRL or VA Loan Analysis if, Borrowers Authorization to Release, Flood Hazard Determination for all, Flood Insurance Policy if property, Conditional Loan Approval Letter, Including occupancy of subject, and accepted.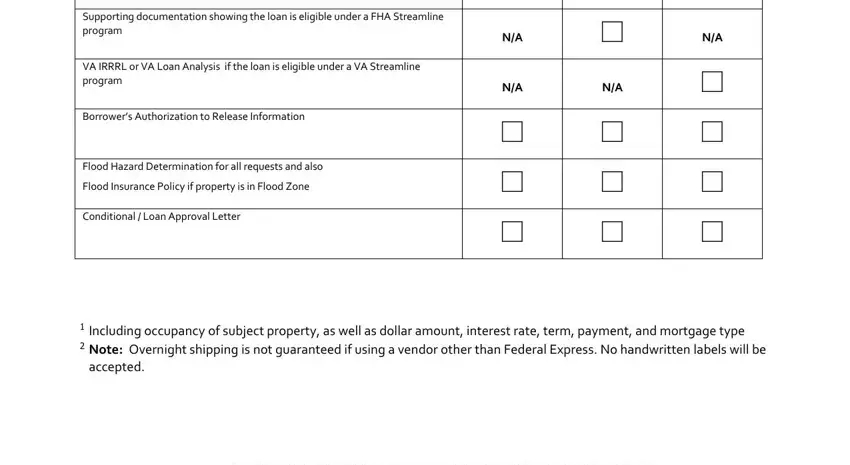 Step 3: The moment you select the Done button, the finalized file is simply transferable to any kind of of your gadgets. Or alternatively, you may deliver it using mail.
Step 4: You can create duplicates of the file torefrain from any kind of possible future concerns. Don't get worried, we cannot display or monitor your information.