This PDF editor makes it easy to prepare documents. You won't need to perform much to enhance application for tax clearance certificate pa instructions forms. Simply stick to these particular actions.
Step 1: The first step should be to press the orange "Get Form Now" button.
Step 2: After you've accessed the rev181 editing page you can notice every one of the actions you can perform about your document in the top menu.
If you want to complete the rev181 PDF, enter the content for all of the parts: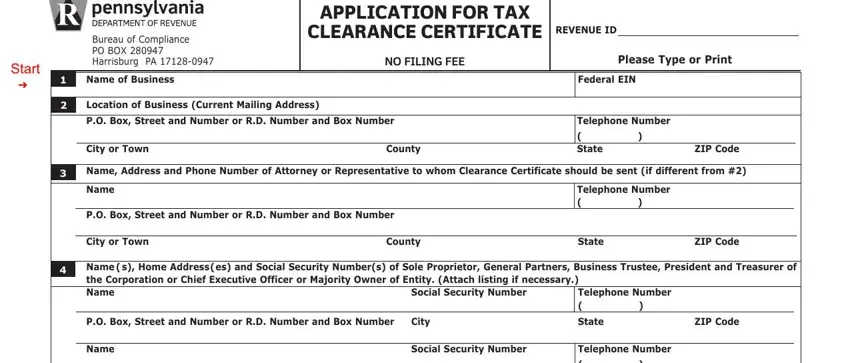 You have to submit the PO Box Street and number or Rd, Type of Business, dOMeSTiC CORPORATiOn incorporated, PARTneRSHiP, ASSOCiATiOn, LiMiTed LiABiLiTy PARTneRSHiP, FOReiGn CORPORATiOn not, nOnPROFiT CORPORATiOn Please, LiMiTed LiABiLiTy COMPAny, if domestic Corporation give, Registered Pennsylvania Address PO, City or Town County State ZiP Code, date business started in, describe the business activity in, and retail if sales or construction box with the essential data.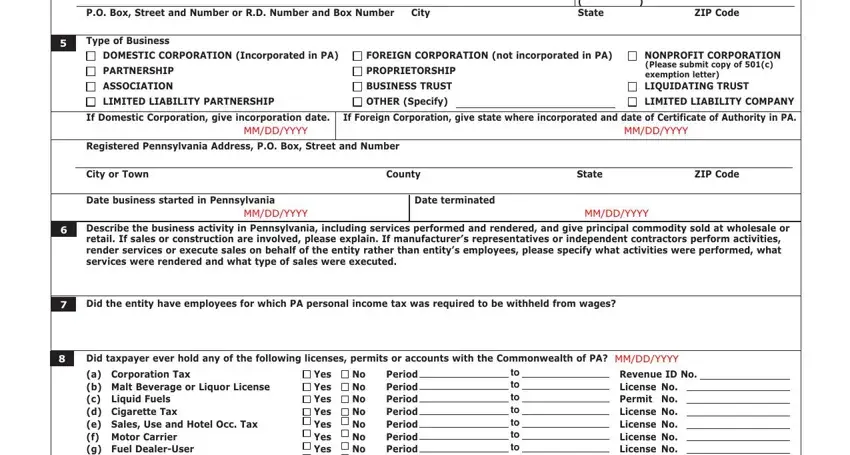 The system will request you to provide some necessary details to effortlessly submit the field a Corporation Tax b Malt Beverage, yes yes yes yes yes yes yes yes, and no Period Revenue id no to no.

The Were the assets or activities of, Yes, No If Yes give predecessors name, Name, PO Box Street and Number, Acquisition Date, City or Town, County, State, ZIP Code, Has the business held title to any, l If Yes complete Schedule A last, l If you currently hold title to, Will the assets or activities of, and If Yes complete box will be your place to put the rights and obligations of either side.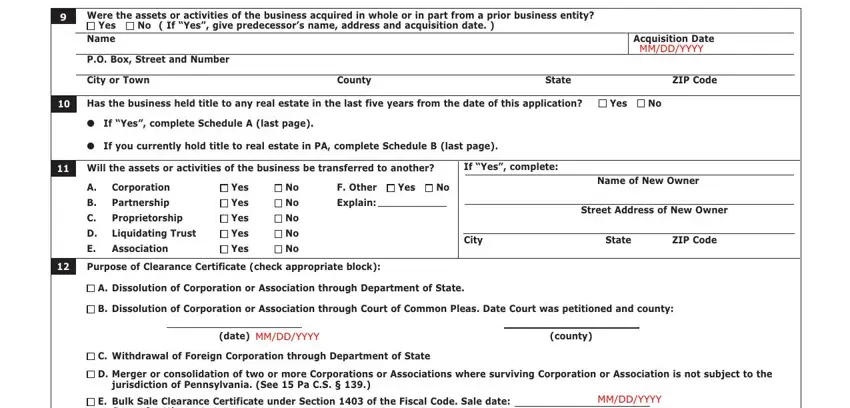 Prepare the template by taking a look at these areas: Copy of settlement statement, Corporation Tax Purposes, Employer Withholding Tax Purposes, Sales Use and Hotel Occupancy Tax, Unemployment Compensation Tax, STATEMENT OF AUTHORIZATION, I authorize the PA Department of, Authorized by, Title, Date, F Foreign Corporation Clearance, Location of business records, PO Box Street and Number, City, and State.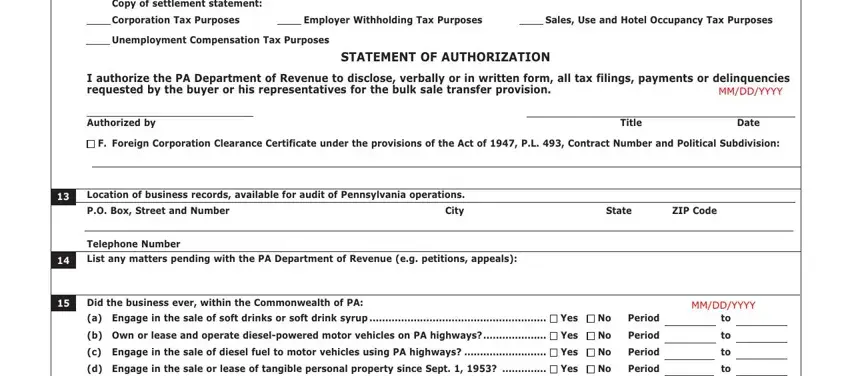 Step 3: When you hit the Done button, your prepared form can be easily transferred to any kind of your devices or to electronic mail indicated by you.
Step 4: Make minimally a few copies of the form to keep away from all of the forthcoming difficulties.