Our main programmers worked hard to obtain the PDF editor we are pleased to present to you. Our app lets you effortlessly complete responder and saves your time. You simply need to stick to the following guide.
Step 1: Click on the button "Get Form Here".
Step 2: As soon as you enter our responder editing page, you will see lots of the functions it is possible to undertake regarding your form in the upper menu.
Create the responder PDF and type in the material for every single segment: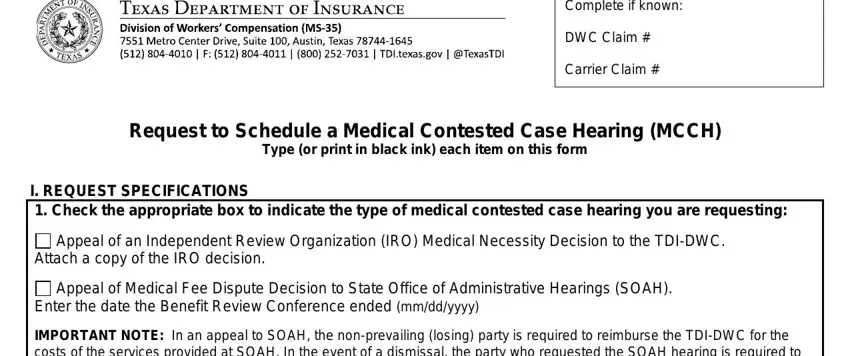 Fill in the Check the appropriate boxes for, Expedited MCCH specify reason, Special Accommodations specify, Does not include claim involving a, II INJURED EMPLOYEE CLAIM, Date of Injury mmddyyyy, Employees Physical Address Street, Insurance Carriers Name, Employers Business Name at the, Employers Business Address Street, and For TDIDWC Use Only areas with any data that will be required by the application.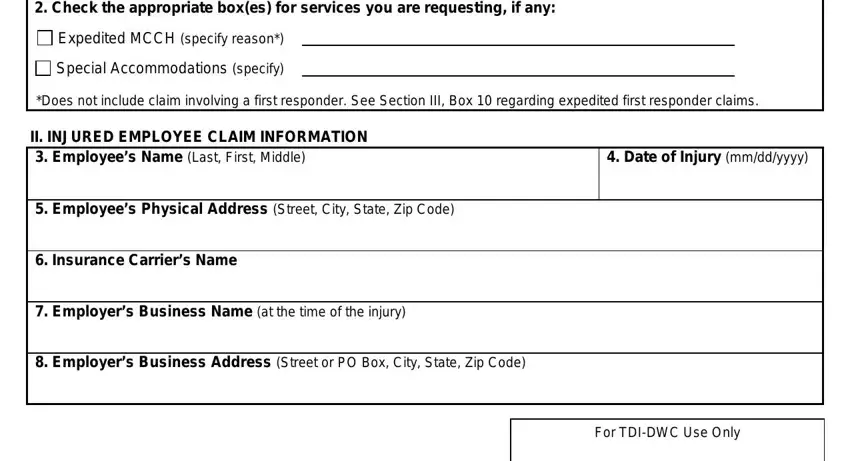 In the area discussing III REQUESTER INFORMATION Check, Injured Employee, Health Care Provider, Subclaimant, Pharmacy Processing Agent, Insurance Carrier, Attorney for, Provide the following information, Is the injured employee a first, If yes TDIDWC will expedite an, Medical Fee Dispute MCCH will be, bodily injury that creates a, Counsel OIEC, Yes, and Requesters Mailing Address Street, you have got to write down some required data.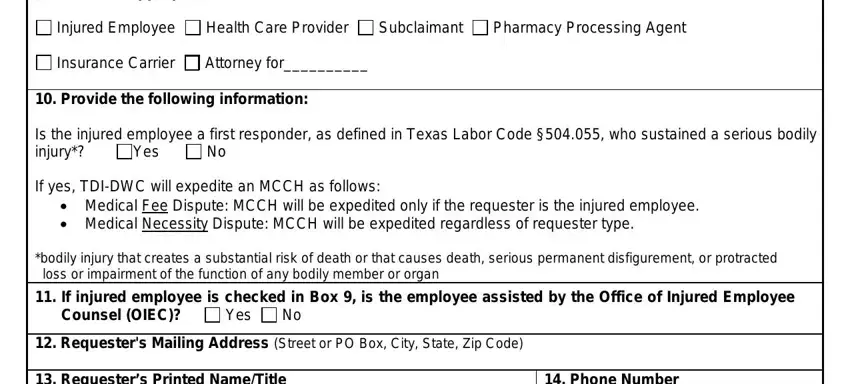 Please place the rights and responsibilities of the parties inside the Requesters Printed NameTitle, Phone Number, Requesters Signature, Date of Signature mmddyyyy, NOTE With few exceptions upon your, Employees Name, DWC Claim Number, and For TDIDWC Use Only section.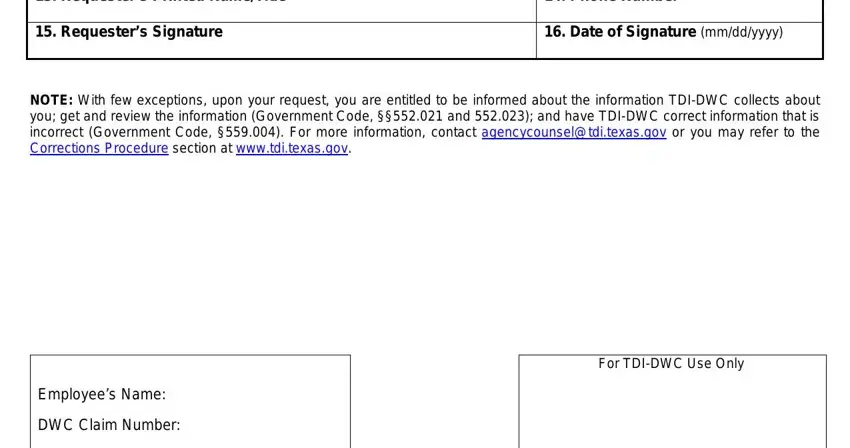 Step 3: Hit the button "Done". Your PDF file is available to be transferred. You may obtain it to your laptop or email it.
Step 4: Be sure to get as many copies of your form as you can to stay away from potential issues.