There's nothing complicated about preparing the custody form noterized when you launch our PDF tool. By taking these easy steps, you will have the ready document in the minimum time frame you can.
Step 1: On this page, click the orange "Get form now" button.
Step 2: The document editing page is currently open. Include information or edit current content.
The next parts will compose the PDF file that you'll be filling in:
Type in the essential information in the Jurisdiction, Children, Childs, name Sex, DateofBirth, Place, of, Birth Current, Address and Check, one box.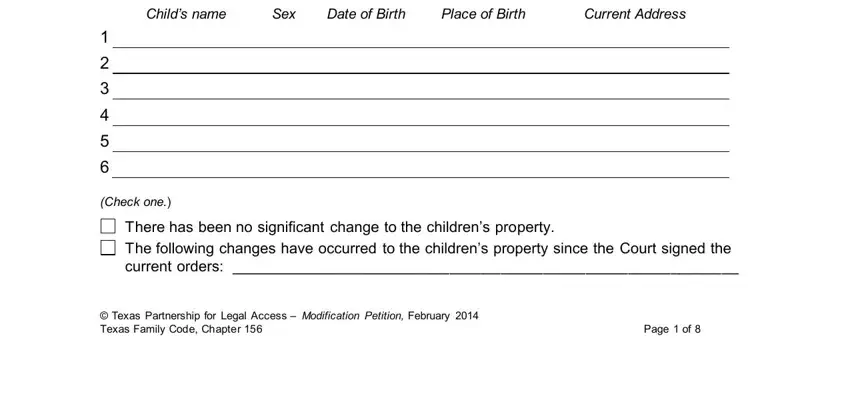 Note down the obligatory particulars when you are on the Parties, Petitioner, My, name, is, First, Middle, Last Ido, not, have, a, drivers, license, number Ido, not, have, a, social, security, number Sole, Managing, Conservator Joint, Managing, Conservator City, State, Zip Possessor, y, Conservator and I, have, standing, to, bring, this, suit part.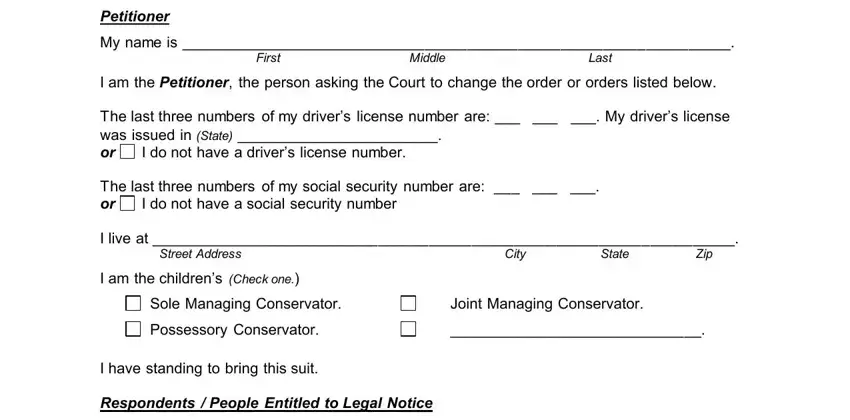 The area Respondent, A, Respondent, As, name, is PRINT, the, Respondent, As, full, name State, Zip City, Joint, Managing, Conservator Legal, Notice, to, Respondent, A, Check, one hereStreetAddressCityState, Zip and Page, of should be where you insert both parties, ' rights and obligations.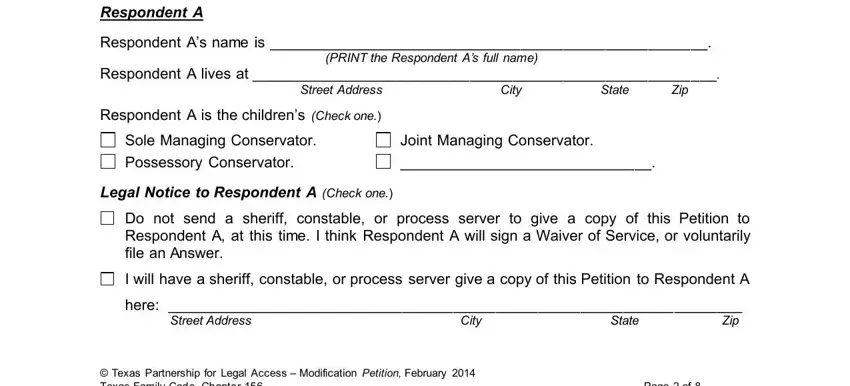 Finalize by reviewing all of these areas and completing the suitable information: If, this, is, a, work, address, name, of, business Respondent, B, Respondent, Bs, name, is Respondent, is, the, childrens, Check, one Joint, Managing, Conservator and Legal, Notice, to, Respondent, B, Check, one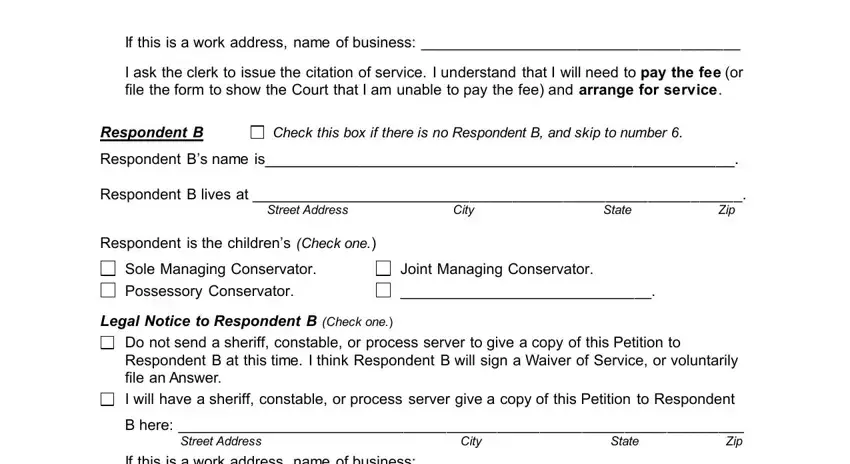 Step 3: Click the "Done" button. Now it's possible to upload the PDF form to your device. Additionally, you can forward it through electronic mail.
Step 4: Get a duplicate of every single file. It should save you some time and help you avoid difficulties later on. Also, the information you have isn't going to be shared or checked by us.