It really is a piece of cake to complete the towing receipt invoice. Our editor was intended to be allow you to complete any PDF efficiently. These are the basic steps to go through:
Step 1: Click the button "Get form here" to access it.
Step 2: When you have accessed the editing page towing receipt invoice, you'll be able to find all of the actions intended for your file inside the upper menu.
Type in the details requested by the program to fill out the form.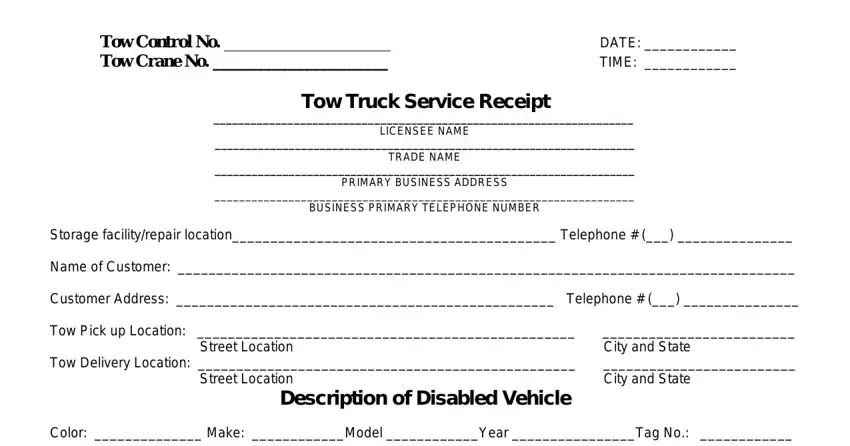 Enter the demanded particulars in Public Tow whether accident or, Minimum, Maximum, NonAccident, Minimum, Maximum, Total Towing Fees Due, Daily Storage Fees, Minimum, Maximum, Maximum rate per hour period or, OTHER CHARGESDESCRIPTIONS, Name of Tow Truck Operator Print, Signature, and Signature Disabled Vehicle field.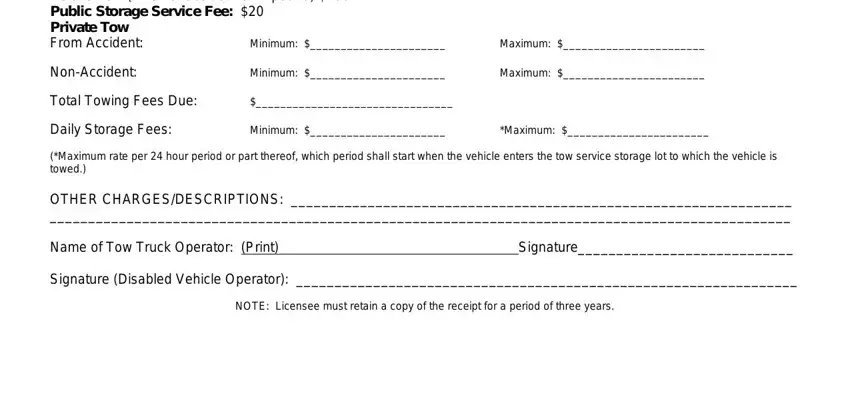 Step 3: Select the "Done" button. So now, you can transfer your PDF document - upload it to your electronic device or deliver it by using email.
Step 4: Prepare minimally two or three copies of the form to avoid any sort of forthcoming troubles.