It shouldn't be challenging to fill in blank ub 92 forms using our PDF editor. This is the way you can successfully develop your form.
Step 1: Pick the button "Get Form Here".
Step 2: You can see all the functions that it's possible to take on the file after you have accessed the blank ub 92 forms editing page.
These areas are what you will need to complete to get the ready PDF form.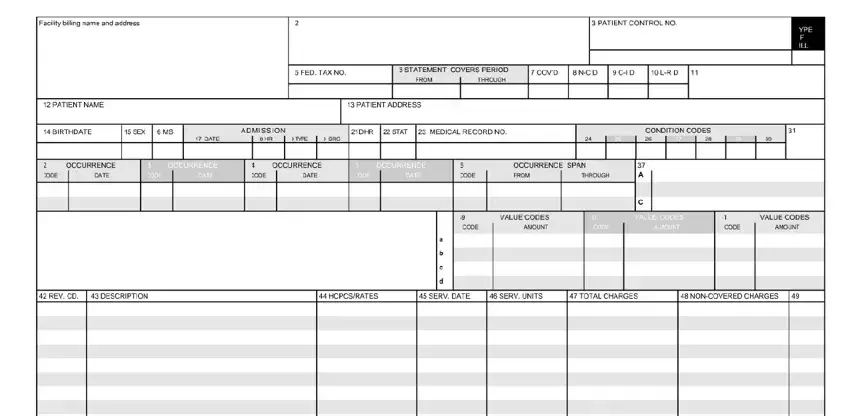 Note the requested information in segment.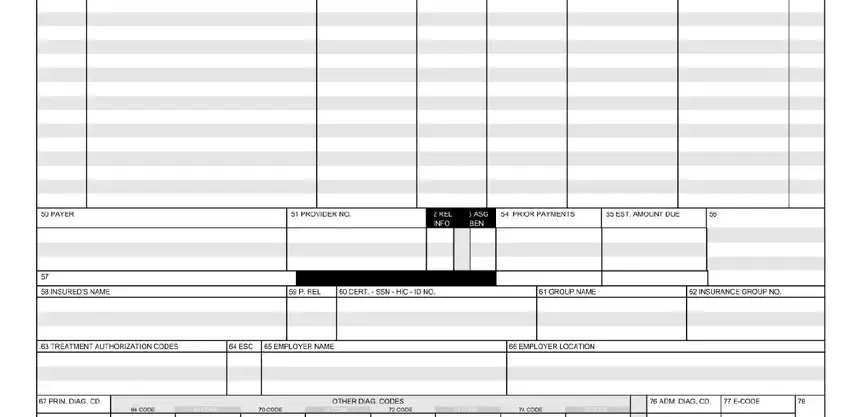 You will have to put down certain information inside the box .

Step 3: Press the "Done" button. Now it's easy to export the PDF file to your device. Additionally, you'll be able to forward it via electronic mail.
Step 4: Prepare duplicates of your form. It will protect you from potential future issues. We don't watch or distribute your information, therefore feel comfortable knowing it is protected.