Our PDF editor was made with the objective of making it as simple and intuitive as possible. The following actions can certainly make filling out the car sales receipt template quick and simple.
Step 1: To begin the process, choose the orange button "Get Form Now".
Step 2: When you have accessed the editing page car sales receipt template, you will be able to see each of the functions intended for the file inside the upper menu.
The following sections are included in the PDF form you will be creating.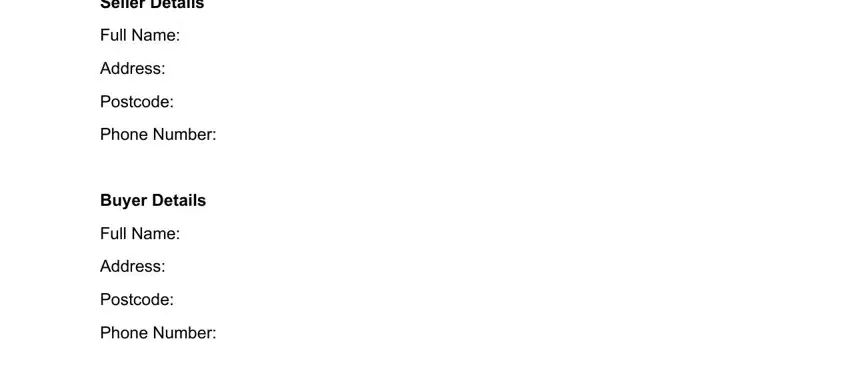 Provide the necessary details in Vehicle Details, Make, Model, Year, Colour, License Plate Number, Current Mileage Confirmed True by, VINChassis Number, The Vehicle Identification Number, Engine Number optional, Vehicle Sale Price, Amount Paid to Seller, and Page of part.
Inside the section dealing with I the seller hereby declare the, I am the legal owner of this, Hereby accept full and final, this vehicle by means of cleared, The vehicle is not stolen and has, At no stage has the vehicle been, and Have no affiliation with any car, make sure you write down some necessary data.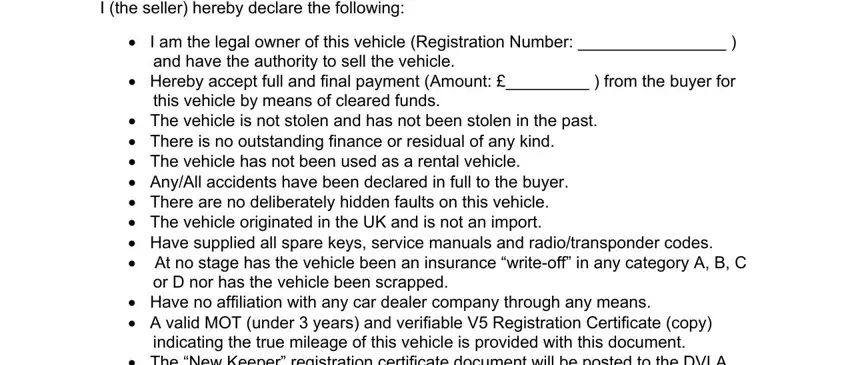 The Sellers Signature, Date, I the buyer hereby declare the, All personal details are lawfully, by cheque whether by bank deposit, There is no overpayment on the, I am not affiliated with a car, Buyers Signature, Date, and Page of section will be applied to put down the rights or obligations of both parties.
Step 3: As soon as you've selected the Done button, your document should be ready for transfer to each device or email address you identify.
Step 4: Ensure that you stay away from forthcoming difficulties by getting at least two duplicates of the form.