Our finest developers worked hard to build the PDF editor we're excited to present to you. This application allows you to effortlessly prepare printable car sale agreement template and can save valuable time. You only need to follow this procedure.
Step 1: Find the button "Get Form Here" and click it.
Step 2: At the moment, you can change your printable car sale agreement template. This multifunctional toolbar lets you insert, get rid of, customize, highlight, and do other commands to the content material and fields inside the form.
For each section, complete the information demanded by the platform.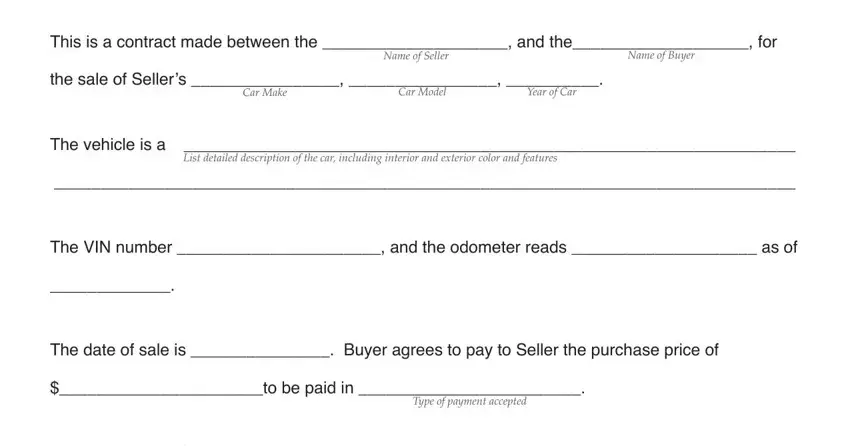 Provide the required information in the field Sellers, Signature Date, Print, Name, of, Seller Buyers, Signature Date, and Print, Name, of, Buyer
Step 3: As soon as you click the Done button, the final document is conveniently transferable to any type of of your devices. Or, you can easily send it by means of email.
Step 4: It's going to be safer to have copies of the file. You can rest assured that we will not reveal or view your details.