Our top web programmers worked hard to implement the PDF editor we are now excited to present to you. Our application can help you quickly prepare use and occupancy permit baltimore and saves your time. Simply comply with this particular procedure.
Step 1: This web page contains an orange button stating "Get Form Now". Press it.
Step 2: Right now, you can begin modifying the use and occupancy permit baltimore. Our multifunctional toolbar is available to you - add, remove, alter, highlight, and perform other commands with the content in the document.
Feel free to provide the following details to prepare the use and occupancy permit baltimore PDF: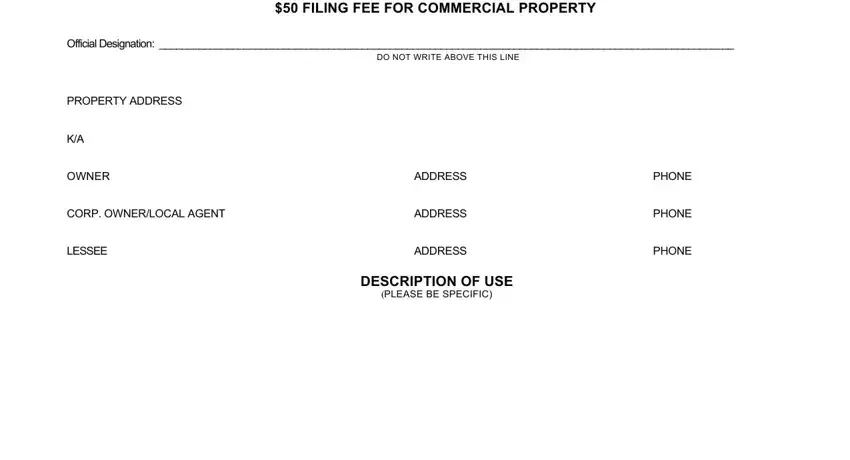 Please put down the data in the field the work to be done under it, All information given by me in, SIGNED DATE, Signature of Owner or Authorized, Print Name, ADDRESS, Print Number and Name of Street, City, and State Zip Code.

Within the area talking about EMAIL ADDRESS, DEPARTMENT, DATE, APPROVED BY, DISAPPROVED, AREAPLANNER OR NOTE, DEPT, PLANNI, FIRE, DEPAR, TMENT, COMMERCIAL REVITALIZATION, BALTIMORE DEVELOPMENT CORP, and HEALTH DEPARTMENT, it's essential to type in some vital details.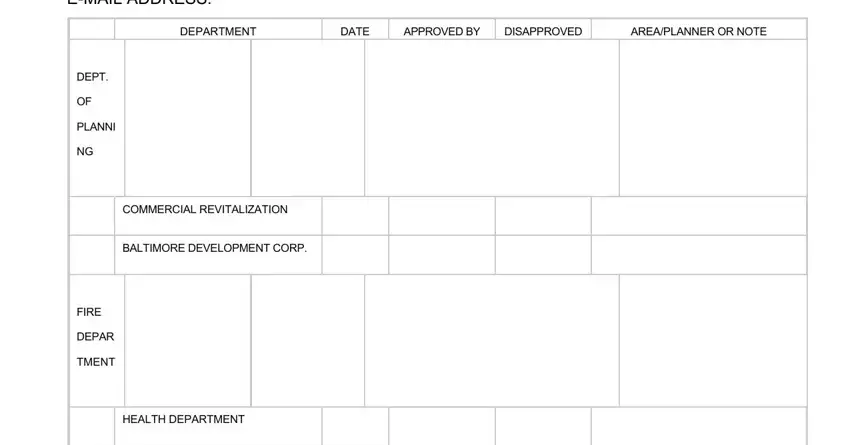 You should include the rights and obligations of the parties inside the HOUSING INSPECTION, PERMIT FEE, TAX, FILING FEE, TOTAL, and FEES section.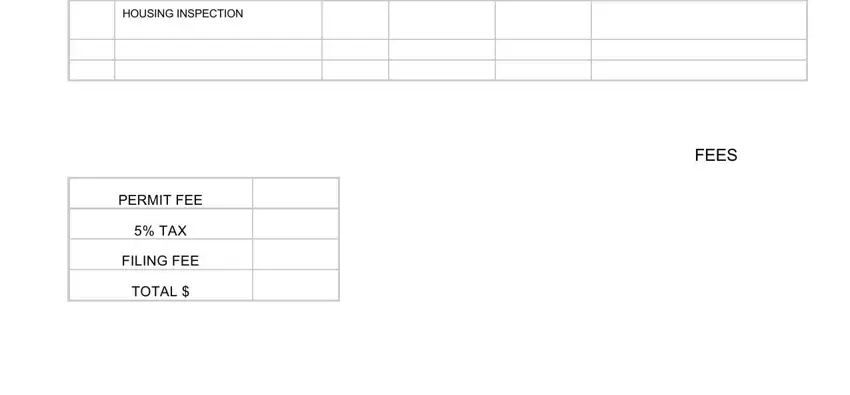 Step 3: Choose the button "Done". Your PDF form is available to be exported. You will be able upload it to your pc or send it by email.
Step 4: To prevent yourself from any specific complications in the future, you will need to make minimally a few copies of your document.