You can easily complete the form ps 3587 file with our PDF editor. The next steps can assist you to quickly prepare your document.
Step 1: Choose the orange "Get Form Now" button on this web page.
Step 2: Once you have accessed the form ps 3587 edit page, you'll discover all functions it is possible to take with regards to your document in the upper menu.
Prepare the form ps 3587 PDF by providing the data required for every area.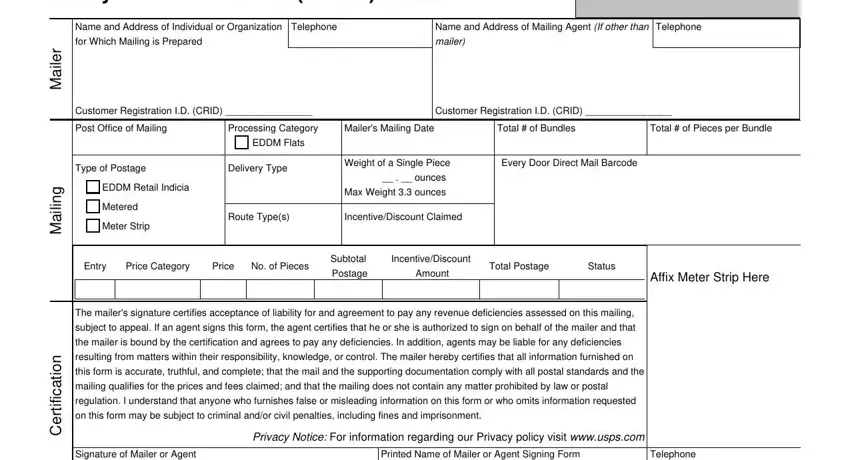 Type in the requested information in the field ec, nape, ccA aci, fire, V Signature, of, Mailer, or, Agent Telephone, Postmaster, Report, Total, Postage, i, nAIC Subtotal, Postage Incentive, Discount, Amount Weight, of, a, Single, Piece, ounces Total, Number, of, Pieces Total, Postage USPS, Acceptance, Employee, Signature USPS, Acceptance, Employee, Printed, Name Round, Date, Required Payment, Date and Number, of, Bundles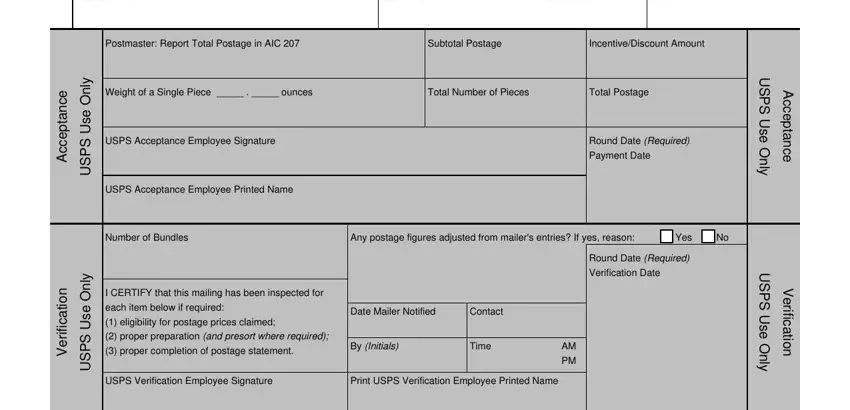 Within the segment discussing Digit, ZIP, Code Route, Number of, Mail, pieces Digit, ZIP, Code Route, Number and of, Mail, pieces it's essential to type in some required details.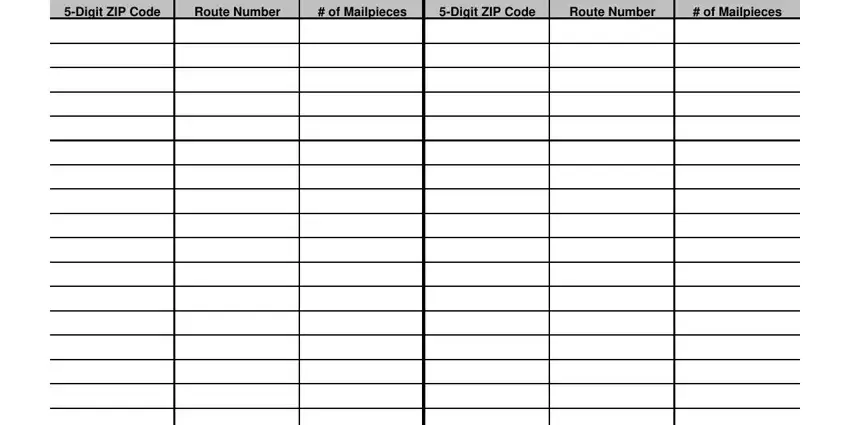 Please include the rights and obligations of the parties in the Sheet, of field.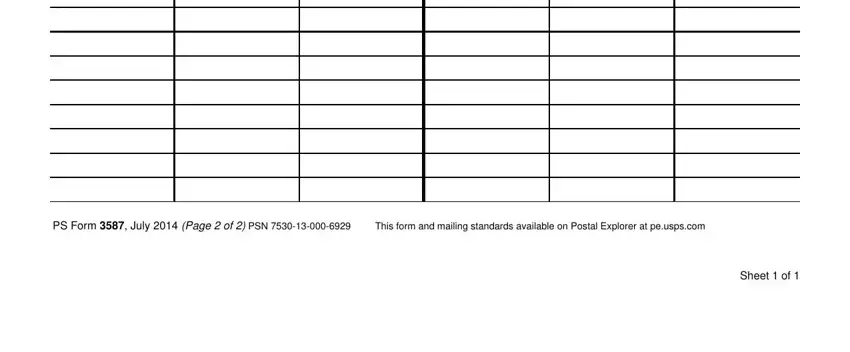 Step 3: The moment you click the Done button, the completed document is readily transferable to all of your devices. Alternatively, you can send it through email.
Step 4: Be sure to get as many duplicates of the form as possible to prevent future problems.