The PDF editor that you may begin using was developed by our main software engineers. One could fill in the Va Form 10 0103 form quickly and without problems with our software. Merely keep up with this guide to start out.
Step 1: The initial step would be to hit the orange "Get Form Now" button.
Step 2: So you should be on your document edit page. You can add, update, highlight, check, cross, insert or remove fields or phrases.
For each area, add the details demanded by the platform.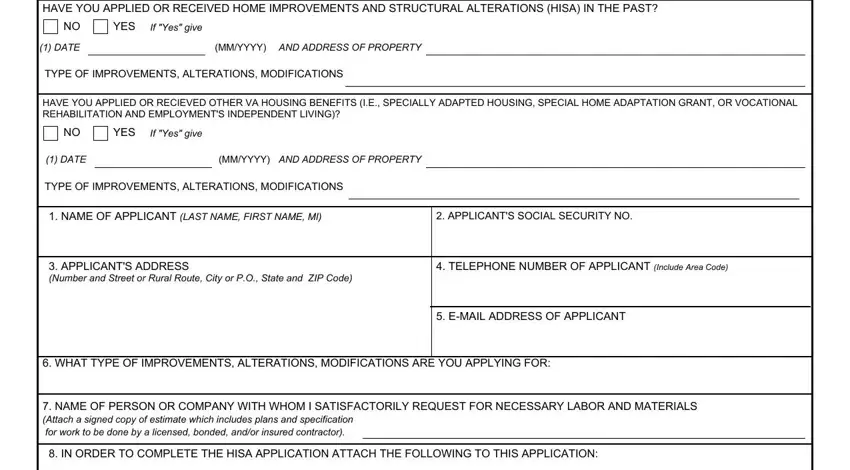 Complete the FOR NONHOME OWNERS A NOTORIZED, A WRITTEN ITEMIZED ESTIMATE OF, A COLORED PHOTOGRAPH OF THE, I am applying for assistance in, CERTIFICATION, I understand that there are, of the action taken on this, I understand that cost, terminates when the cost limit is, When the anticipated total cost, benefit I agree to pay the, I acknowledge that the VA assumes, assumes no product liability for, I understand that this benefit, and and the Commonwealth of Puerto Rico section with the details requested by the platform.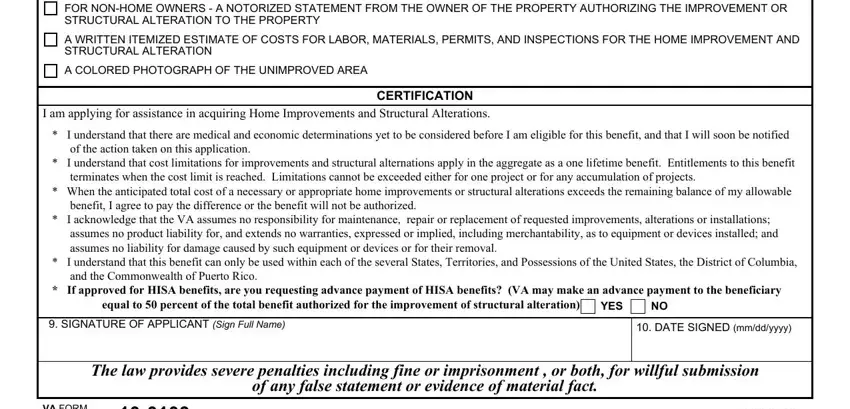 The system will ask you to put down specific necessary info to conveniently fill in the field HOME IMPROVEMENTS AND STRUCTURAL, TO ASSURE THE CONTINUATION OF, TO PROVIDE ACCESS TO THE HOME OR, A SERVICECONNECTED DISABILITY, A NONSERVICECONNECTED DISABILITY, COST LIMITATION, TOTAL LIFETIME BENEFIT, AMOUNT APPROVED, TOTAL PAID TO DATE, TOTAL REMAINING, ASSISTANCE IN THE AMOUNT OF, APPROVED, Letter of approval will state this, amendment for inclusion of, and ADVANCE PAYMENT IN THE AMOUNT OF.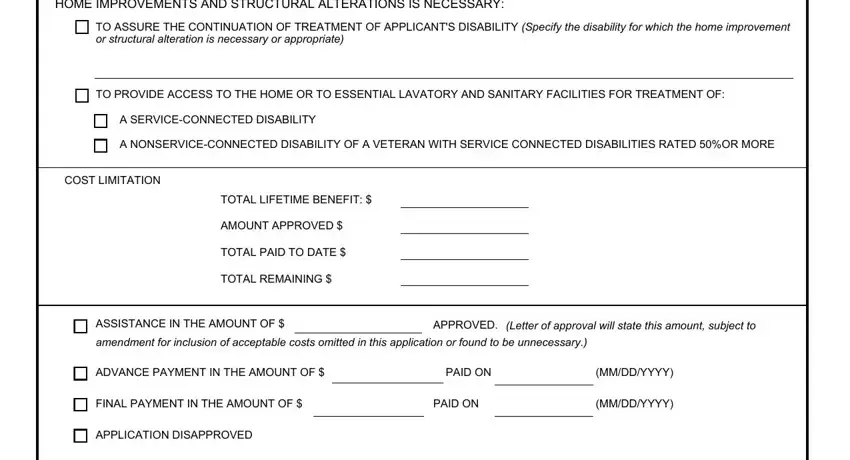 The space REMARKS, SIGNATURE OF APPROVING OFFICIAL, DATE mmddyyyy, PRIVACY ACT INFORMATION The, and The Paperwork Reduction Act of should be where to include all parties' rights and obligations.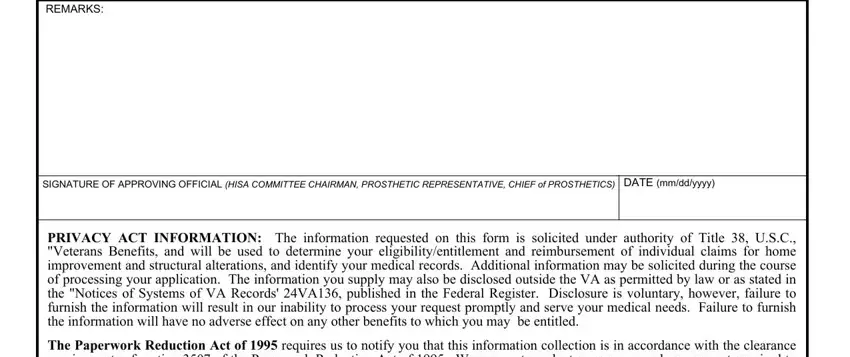 Step 3: Select the "Done" button. At that moment, you may export the PDF document - download it to your device or forward it through email.
Step 4: In order to avoid possible future difficulties, please be sure to have up to a few copies of each separate file.