This PDF editor was created with the purpose of making it as simple and intuitive as it can be. These steps can certainly make filling in the Va Form 22 1990 quick and easy.
Step 1: The first thing would be to press the orange "Get Form Now" button.
Step 2: At this point, you can alter the Va Form 22 1990. Our multifunctional toolbar permits you to add, eliminate, modify, highlight, and perform other commands to the content material and areas within the form.
In order to complete the form, enter the details the platform will request you to for each of the following sections: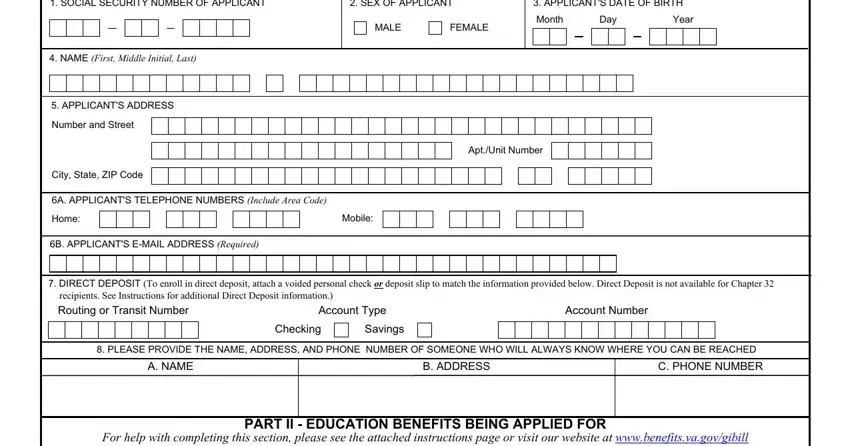 Within the field A, NAME B, ADDRESS C, PHONE, NUMBER Date, You, MUST, check, only, one, box, below VA, DATE, STAMP and Do, Not, Write, In, This, Space write down the details which the application requests you to do.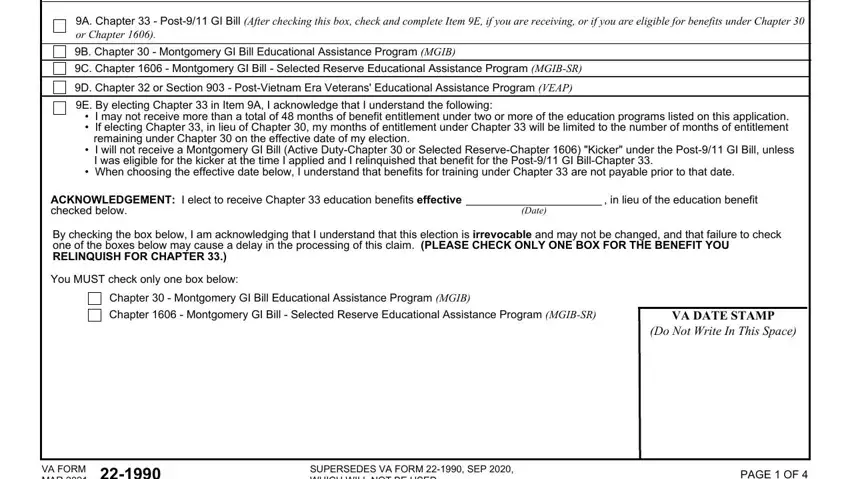 Outline the crucial information in the SOCIAL, SECURITY, NUMBER, OF, APPLICANT APPRENTICESHIP, OR, ON, THE, JOB VOCATIONAL, FLIGHT, TRAINING CORRESPONDENCE, NATIONAL, TEST, REIMBURSEMENTS, AT, CLE, P, ETC and TUITION, ASSISTANCE, TOP, UP, Chapter, only segment.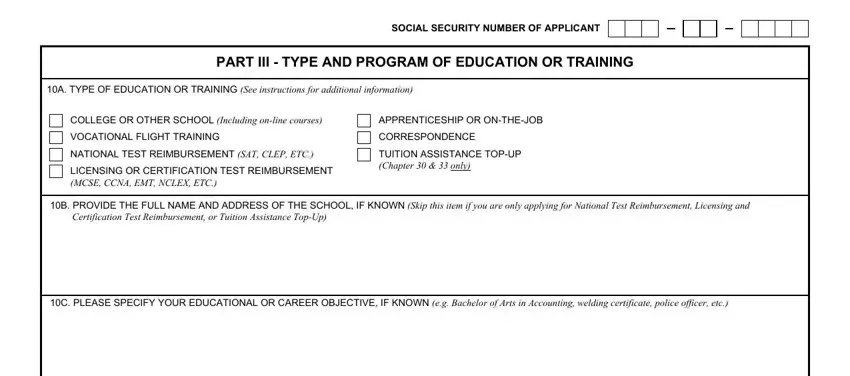 The YES, YES, A, DATE, ENTERED B, DATE, SEPARATED C, SERVICE, COMPONENT, USN D, SERVICE, STATUS, Active, duty E, WERE, YOU, INVOLUNTARILY, CALLED, TO USAF, USAR, ARN, Get, c drilling, reservist, I, RR, etc ACTIVE, DUTY, FOR, THIS, PERIOD USMC, US, MCR ACTIVE, DUTY DRILLING, NON, A and EXAMPLES area will be the place to insert the rights and obligations of either side.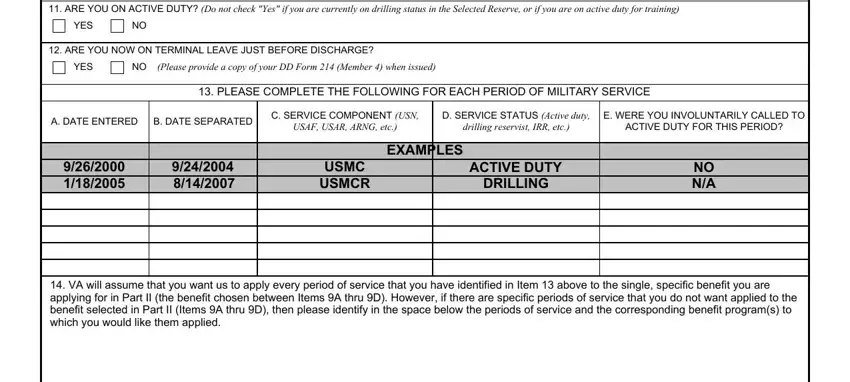 Finalize by reviewing the following sections and filling them out accordingly: DATE, certificate, in, Part, IX, Remarks, YES VA, FORM, MAR and PAGE, OF

Step 3: Press "Done". You can now upload the PDF document.
Step 4: In order to prevent any type of troubles down the road, you should prepare at the very least a few duplicates of the document.