It shouldn't be difficult to prepare 22-1995 va form through our PDF editor. This is how you will be able rapidly develop your template.
Step 1: On this page, click the orange "Get form now" button.
Step 2: So, you are able to update your 22-1995 va form. The multifunctional toolbar helps you insert, erase, adjust, highlight, and do many other commands to the content material and areas within the file.
Type in the details requested by the software to complete the document.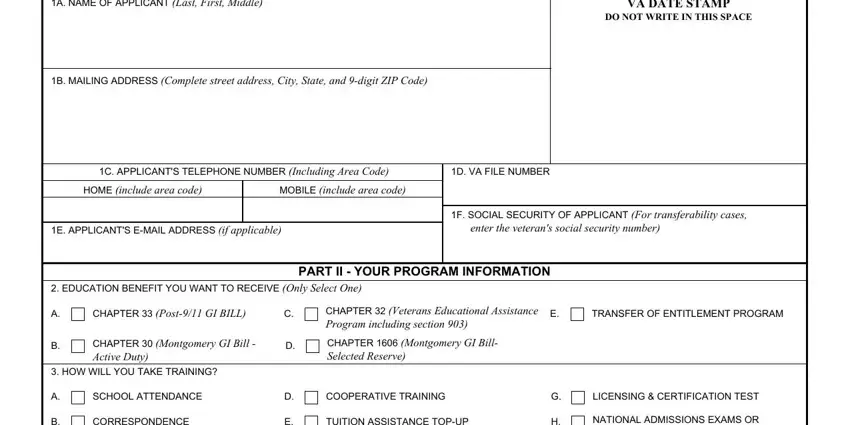 Fill in the CORRESPONDENCE, APPRENTICESHIP OR ONTHEJOB TRAINING, TUITION ASSISTANCE TOPUP Active, FLIGHT TRAINING, NATIONAL ADMISSIONS EXAMS OR, A WHAT EDUCATIONAL PROFESSIONAL OR, B WHAT IS THE NAME OF THE PROGRAM, C IF CHANGING SCHOOLS PROVIDE NAME, D PROVIDE NAME AND COMPLETE, and E TELL US WHEN AND WHY YOU STOPPED areas with any details that is required by the software.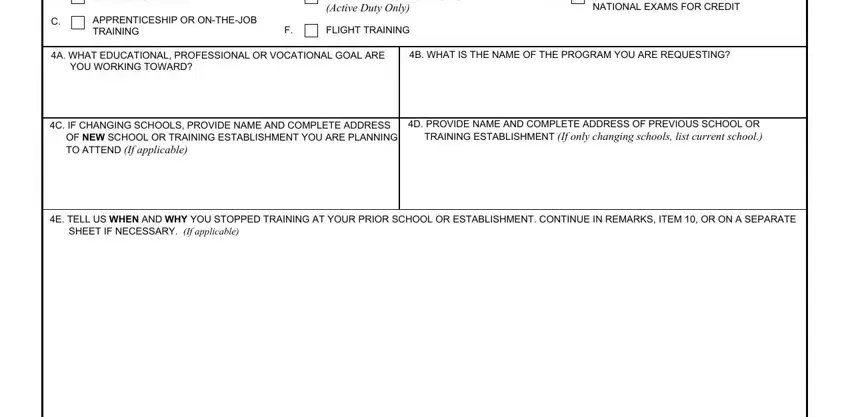 Identify the most significant data the NOTE To prevent possible delays in, STOP EFT, C DIGIT ROUTING OR TRANSIT NUMBER, ACCOUNT TYPE, ACCOUNT NUMBER, D NAME OF FINANCIAL INSTITUTION, CHECKING, SAVINGS, PART IV MISCELLANEOUS INFORMATION, YES, A ARE YOU CURRENTLY MARRIED, B DO YOU HAVE ANY CHILDREN WHO ARE, UNDER AGE OR, OVER BUT UNDER AGE NOT MARRIED, and OF ANY AGE PERMANENTLY HELPLESS segment.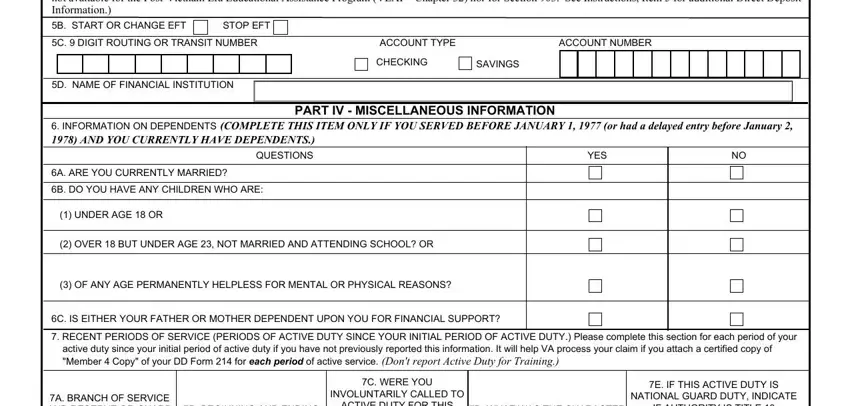 The YES, E IF THIS ACTIVE DUTY IS NATIONAL, NOTE DO NOT INCLUDE FULL TIME, DO YOU EXPECT TO RECEIVE, WILL RECEIVE VA EDUCATION BENEFITS, YES, ARE YOU RECEIVING OR DO YOU, YES, REMARKS, and PART V CERTIFICATION AND area has to be used to list the rights or responsibilities of both parties.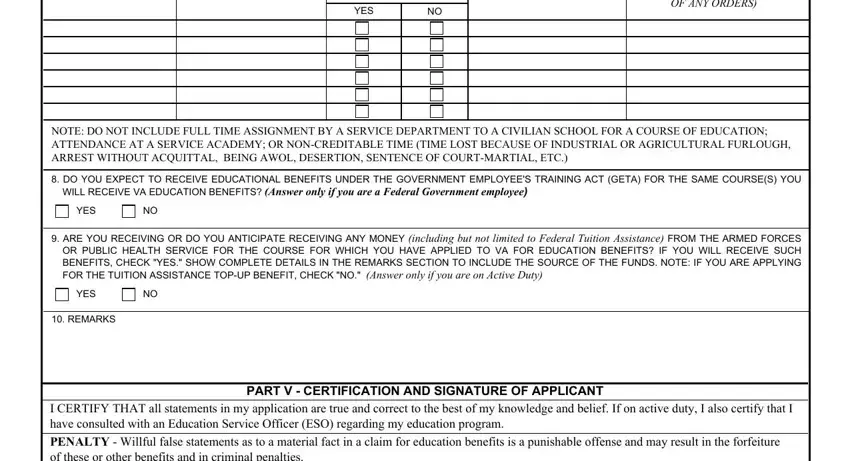 Finish the template by checking the next sections: PART V CERTIFICATION AND, A SIGNATURE OF APPLICANT DO NOT, B DATE SIGNED, SIGN HERE IN INK, VA FORM JUL, and Page.

Step 3: Once you choose the Done button, your ready file can be easily exported to all of your devices or to electronic mail indicated by you.
Step 4: Have a copy of every single form. It could save you time and permit you to stay away from difficulties as time goes on. Also, the information you have won't be shared or viewed by us.