It shouldn't be difficult to create vehicle incident online taking advantage of our PDF editor. This is how it is easy to rapidly make your template.
Step 1: The very first step will be to select the orange "Get Form Now" button.
Step 2: Now, you are on the document editing page. You may add content, edit current information, highlight specific words or phrases, put crosses or checks, insert images, sign the document, erase unneeded fields, etc.
If you want to prepare the document, provide the data the program will request you to for each of the following parts: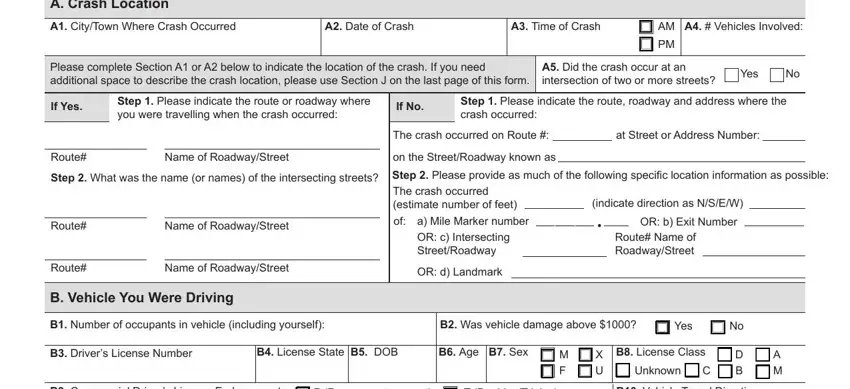 Fill in the Zip, Code Parked, Other, Unknown, Fourth B, Indicate, your, type, of, vehicle B, Street, Address State, Turning, right, Turning, left Making, U, turnOver, taking, passing, Backing What, happened, first Second, Third, j, hj, hj, h j, hj, hj, h NonCollisionj, hj, hj, h and B, Vehicle, Damaged, Area, checkup, to, three areas with any content which may be asked by the system.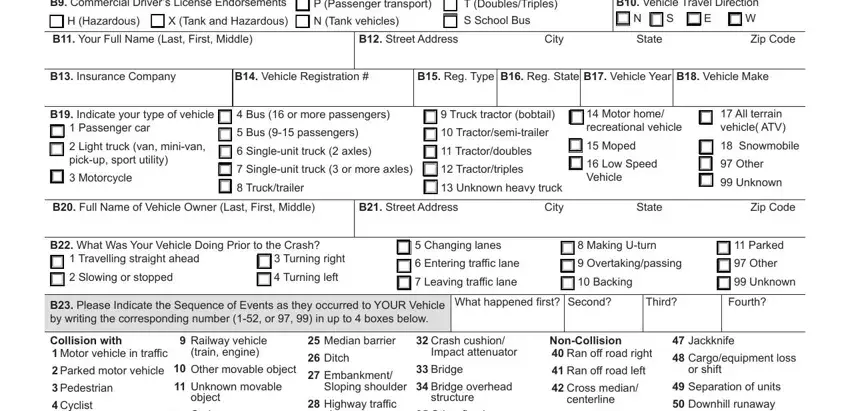 Jot down the crucial particulars in Yes, None, Undercarriage, Totaled Other, Unknown and CRASH part.

The C, Passenger, Last, First, Middle C, Address C, Passenger, Last, First, Middle C, Address C, Passenger, Last, First, Middle C, Address City, City, City, State, Zip, Code C, DOB C, Sex State, and Zip, Code space is where all sides can describe their rights and obligations.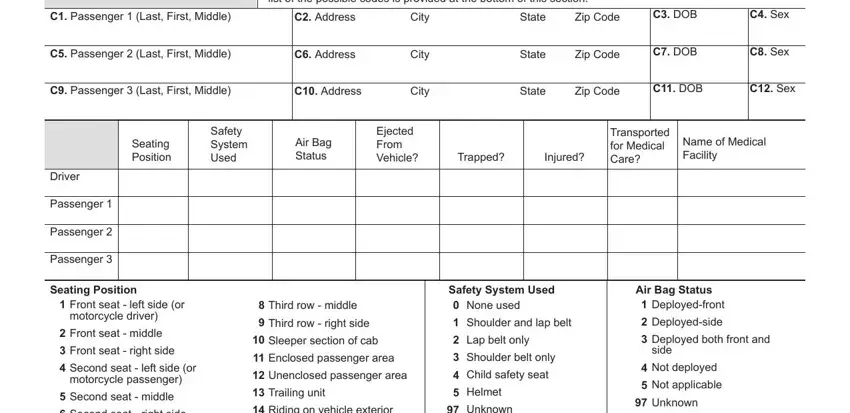 Look at the fields D, License, StateD, DOB D, Was, Vehicle, Damage, above Yes, D, Moped D, Hit, and, Run Yes, Yes, D, AgeD, Sex D, License, Class, C Unknown, H, Hazardous P, Passenger, transport, N, Tank, vehicles T, Double, sTrip, lesS, School, Bus D, Street, Address and City and next fill them in.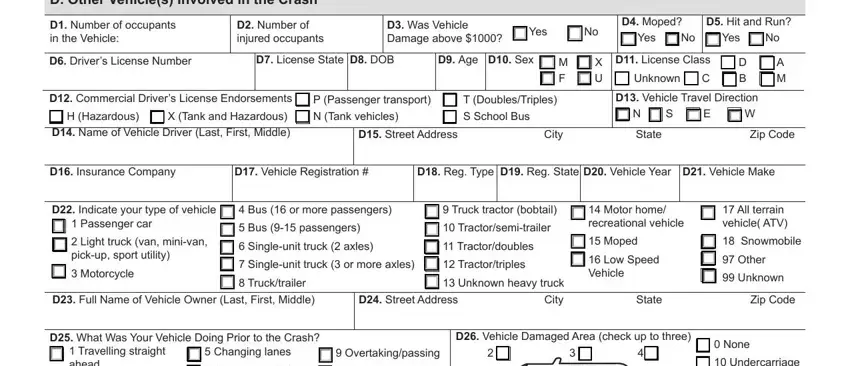 Step 3: Select the "Done" button. At that moment, it is possible to transfer the PDF document - download it to your electronic device or send it through electronic mail.
Step 4: You can generate copies of the file toavoid all of the potential problems. You should not worry, we don't distribute or watch your information.