The PDF editor was made with the intention of allowing it to be as simple and easy-to-use as it can be. The following actions will help make completing the homeowners assistance form wells fargo simple.
Step 1: Initially, choose the orange "Get form now" button.
Step 2: So, you can alter your homeowners assistance form wells fargo. This multifunctional toolbar will let you insert, remove, transform, highlight, and undertake several other commands to the content and fields within the form.
Provide the required material in each one section to create the PDF homeowners assistance form wells fargo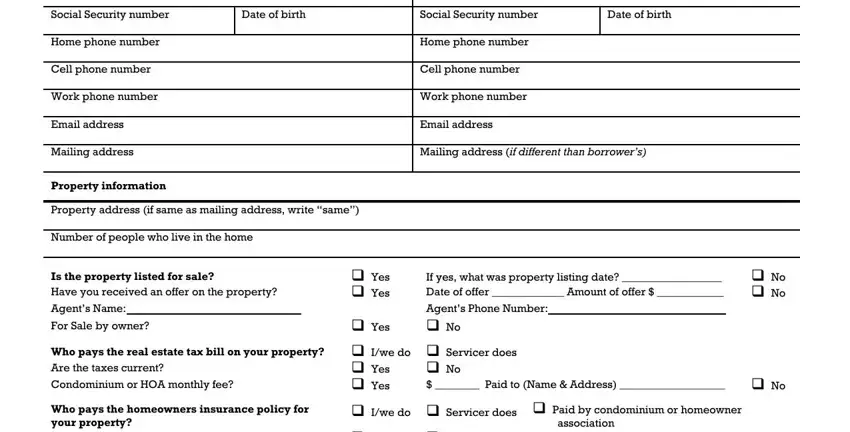 In the If there are additional, Lien holders nameservicer, Phone number Loan number Balance, Lien holders nameservicer, Phone number Loan number Balance, Borrowercoborrower situation, Have you contacted a, Yes, If yes complete counselor contact, Counselors name Counselors email, Counselors phone number, Yes, Have you filed for bankruptcy If, Chapter Chapter Chapter, and Yes box, note down your data.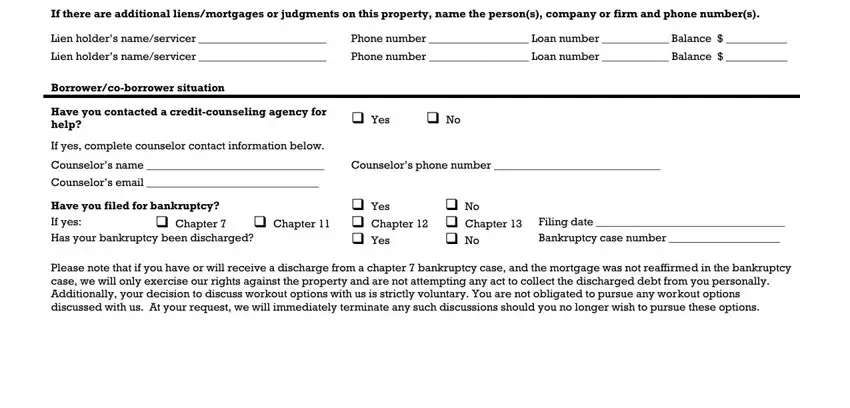 Jot down the crucial particulars in IWe amare requesting review of, Date hardship began is, I believe that myour situation is, Shortterm under months, Iwe amare having difficulty making, If your hardship is, Unemployment, Underemployment, Income reductions eg elimination, Divorce or legal separation, Separation of Borrowers unrelated, Then the required hardship, No hardship documentation required, No hardship documentation, and supports the income described in area.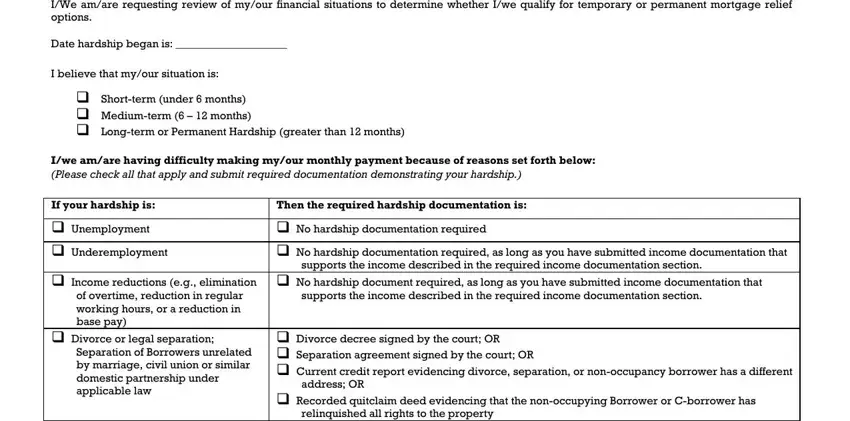 The Monthly Household Income, Borrower monthly gross wages, Borrower start date of employment, Coborrower overtime, Coborrower start date of, Monthly Household ExpensesDebt, Household Assets, Checking accounts, Second mortgage payment Homeowners, Property Taxes, Credit cards installment loans, Car payments including car lease, Savingsmoney market accounts, Certificates of deposit CDs, and Stocksbonds field will be the place to insert the rights and obligations of both parties.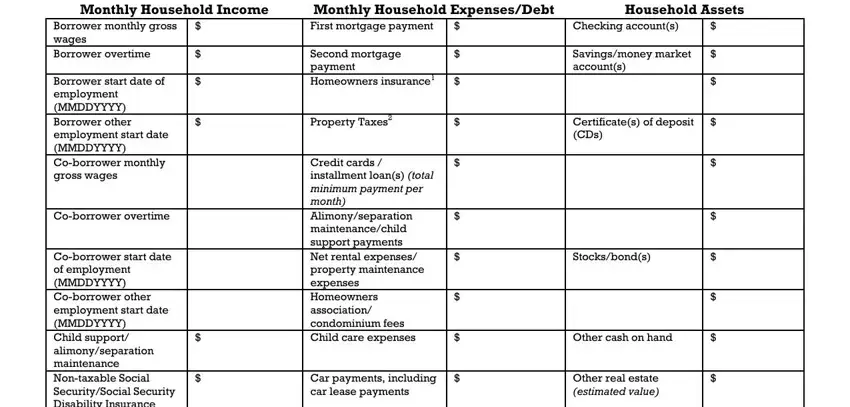 Finish by looking at the following fields and preparing them as required: Coborrower start date of, Other monthly income from pensions, Tips commissions and bonus income, Start date of unemployment, Boarder income, Food stampsWelfare, Other investment income royalties, Car insurancegas maintenance, Health insurance medical expenses, Life insurance premiums not, Watersewerutilities, Internetcablesatellite cell, Personal loanstuition, Tithesreligious contributions Other, and Total assets.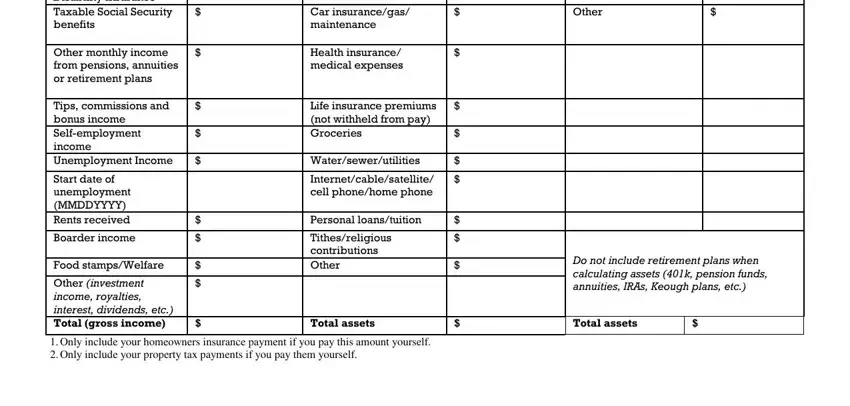 Step 3: After you have selected the Done button, your file will be accessible for export to any type of device or email address you specify.
Step 4: Just be sure to generate as many copies of your file as you can to remain away from potential complications.