Completing Workers Permit Maryland is easy. Our team developed our tool to make it simple to operate and assist you to complete any form online. Below are some steps you will want to take:
Step 1: Choose the "Get Form Here" button.
Step 2: You'll find each of the functions that you can take on the document after you've accessed the Workers Permit Maryland editing page.
All of the following areas are going to make up your PDF file: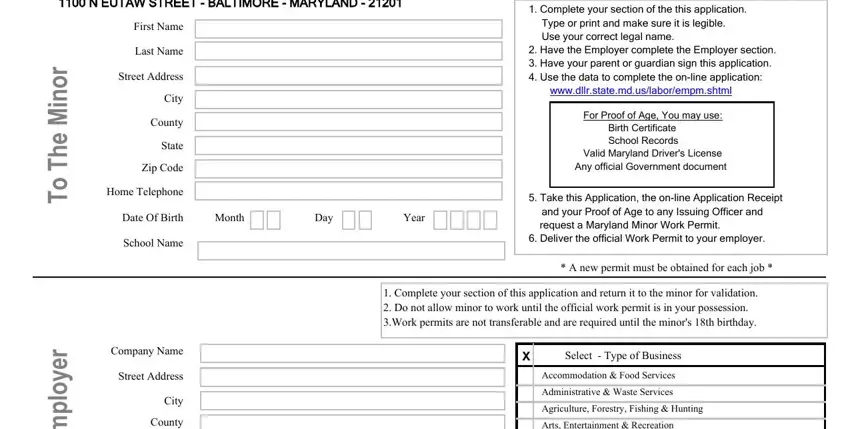 Fill in the Arts Entertainment Recreation, Construction, Educational Services, Finance Insurance, Health Care Social Assistance, Information, Management of Companies, Manufacturing, Mining, Other Services except Public, Professional Technical Services, Public Administration, Real Estate Renting Leasing, Retail Trade, and Transportation and Warehousing field with the particulars required by the program.
The software will require data to automatically submit the box Signature of Minor, Date, Do not accept an incomplete, Date of Issue, Control Number, and To The Issuing Officer.

Step 3: As soon as you are done, click the "Done" button to upload the PDF file.
Step 4: Prepare no less than a couple of copies of your file to stay away from any specific upcoming concerns.