The home insurance wind report inspection filling out procedure is simple. Our PDF tool lets you work with any PDF form.
Step 1: Look for the button "Get Form Here" and press it.
Step 2: You'll notice all of the functions that you can use on your template once you've got accessed the home insurance wind report inspection editing page.
The next few parts are what you will need to create to get your finished PDF form.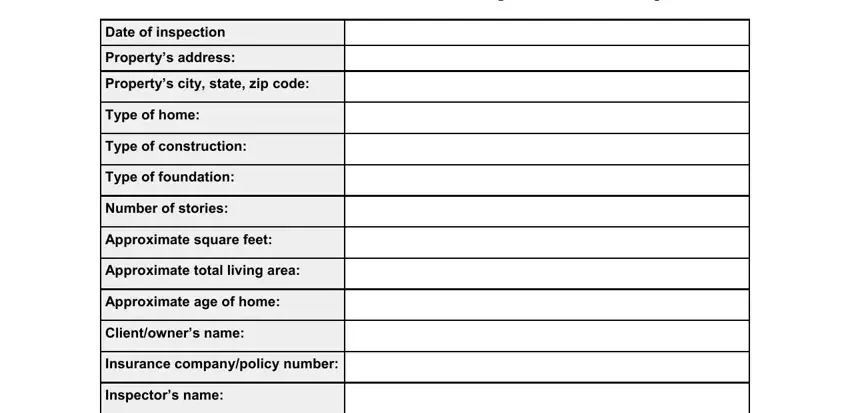 Complete the InterNACHI ID number, Inspectors signature, Inspectors company name, Inspectors address, Inspectors city state zip code, Inspectors email address, Inspectors phone number, Note A FourPoint Insurance, and A FourPoint Insurance Inspection area with the data asked by the application.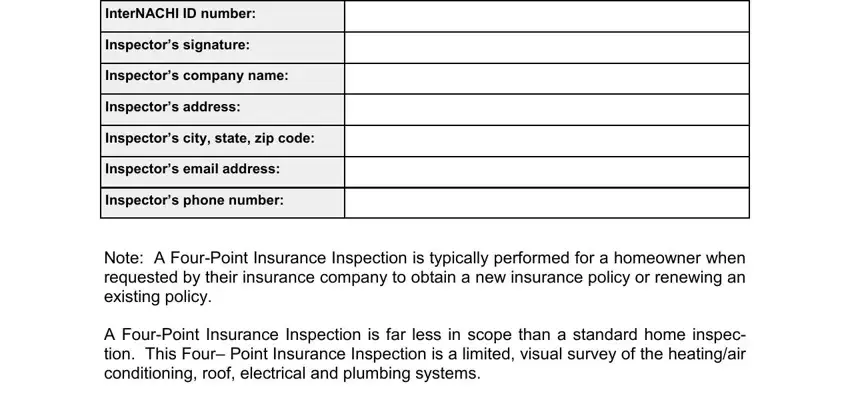 Focus on the main data the HeatingAir Conditioning Types of, Estimated age of heating systems, Heating systems upgraded Year, Condition of heating systems, Fuel tank located, Heating system comments, Types of cooling systems, Estimated age of cooling systems, Cooling systems upgraded, Condition of cooling systems, Cooling system comments, Plumbing Number of bathrooms, and Overall water pressure section.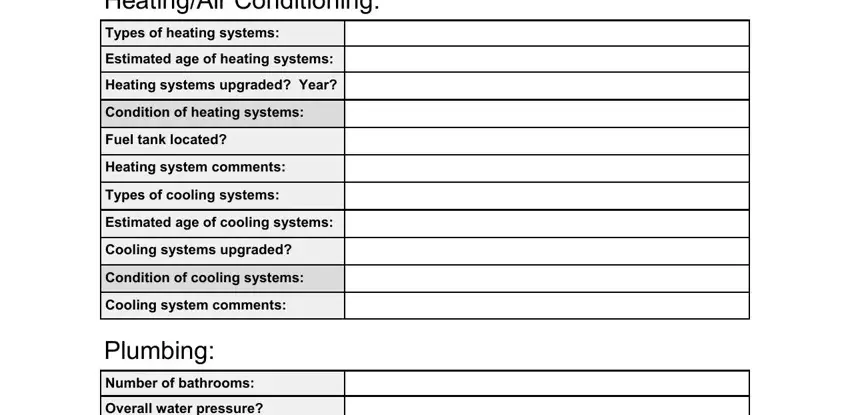 Please be sure to list the rights and responsibilities of the sides inside the Overall water pressure, Main supply line material, Main wastevent material, Fixture supply line material, Fixture drain line material, Shut off valves present, Water heater location, Water heater fuel type, Approximate age of water heater, TPR valve present, Fire sprinkler system present, Freeze hazards noticed, Polybutylene noticed, Plumbing leaks noticed, and Recent plumbing upgrades Year paragraph.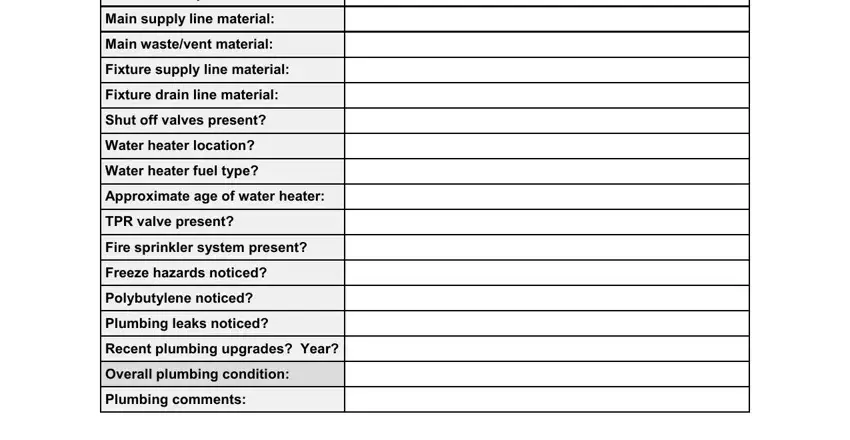 End by looking at the following fields and filling out the proper information: Roof Roof style, Type of roof covering, Estimated age of roof covering, Number of shingle layers, Type of sheathing, Flashing damage noticed, Missing shingles or covering, Truss or rafter damage noticed, Evidence of active leaks, Estimated life expectancy, Roof comments, and Electrical.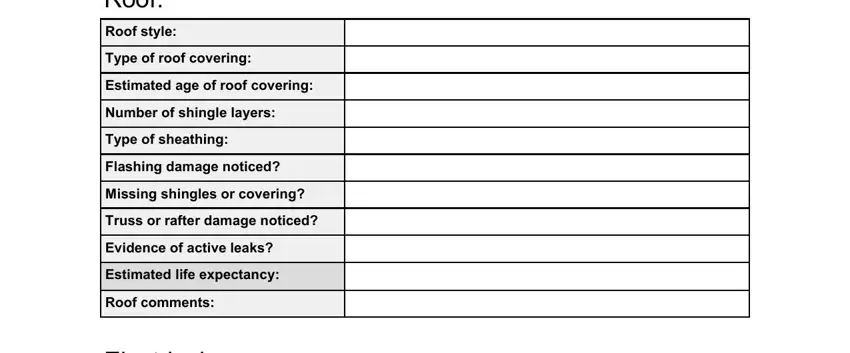 Step 3: Select the "Done" button. Now, you can transfer your PDF document - save it to your device or forward it through email.
Step 4: You can also make copies of your form tokeep clear of any kind of future worries. Don't be concerned, we do not distribute or monitor your data.