We've used the hard work of the best programmers to develop the PDF editor you can use. Our app will assist you to fill out the axa equitable withdrawal forms document with no trouble and don't waste time. All you have to do is adhere to these particular quick steps.
Step 1: Press the orange "Get Form Now" button on this web page.
Step 2: Now, it is possible to update your axa equitable withdrawal forms. The multifunctional toolbar allows you to include, delete, change, highlight, and perform several other commands to the text and areas inside the file.
These particular areas will make up the PDF form that you'll be filling in: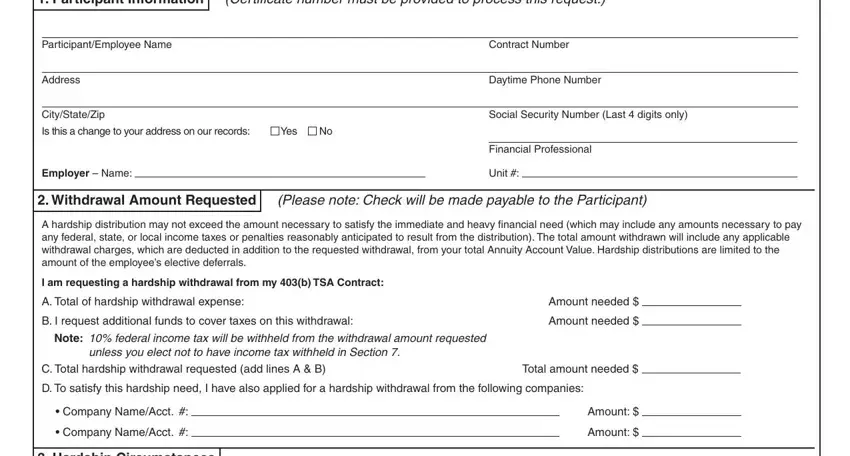 Provide the requested details in the field • Company Name, Acc, t • Company Name, Acc, t Amount: $, Amount: $, In this list, Medical care expenses previously, Hardship Withdrawal Request, X, 02105, core, f Page 1 of 7, and Cat # 141050 07, 12

In the Please provide a description of, • How did you arrive at the amount, • Did you consider all other, Yes, If ''No'', 1) I can alleviate this hardship, Yes Yes Yes Yes, and No No No No section, point out the important data.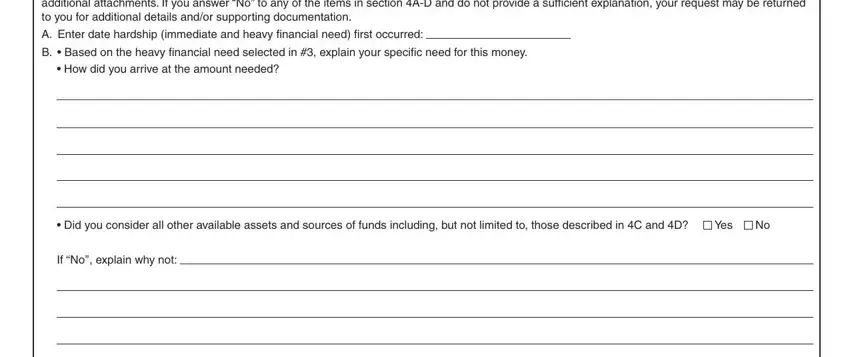 The 1) I can alleviate this hardship, participation, • I have taken all available, Yes, If ''No'', • I have taken all available, Yes, If ''No'', • I have taken all available, Yes, and If ''No'' field should be used to put down the rights or obligations of both sides.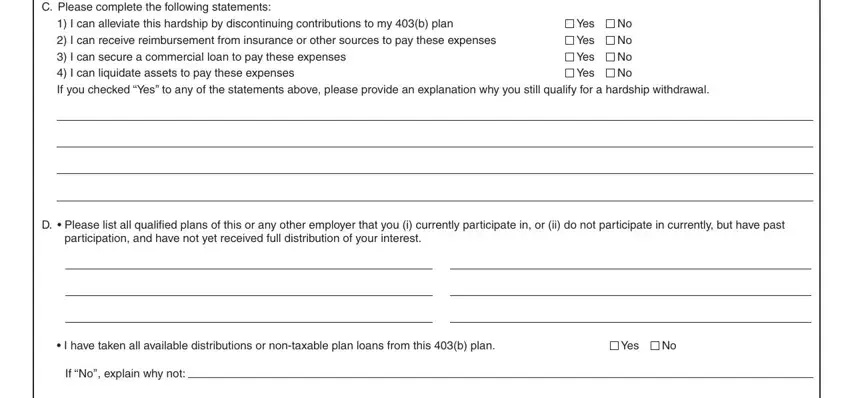 Review the sections Please withdraw the total amount, Asset Allocation AXA Allocation, AXA Aggressive Allocation (18*), Target Allocation, Target 2015 Allocation 6, G Other Asset Allocation, Bonds $ $ $, All Asset Growth – Alt 20 7, H EQ, Core Bond Index (96*) EQ, Global EQ, Intermediate Government Bond, EQ, MFS International Growth (26*), Invesco V, MFS® International Value 8, A, 5 Large Cap Stocks, and AXA Tactical Manager 500 7, M and next complete them.

Step 3: Select "Done". It's now possible to transfer the PDF document.
Step 4: In order to prevent any sort of troubles in the foreseeable future, try to make at least a few duplicates of the file.