There isn't anything complex concerning filling in the 37a if you use our PDF editor. By following these clear steps, you can receive the fully filled out file within the least time period you can.
Step 1: Select the orange "Get Form Now" button on the following page.
Step 2: As soon as you've entered the editing page 37a, you should be able to notice each of the options intended for your file at the top menu.
The PDF form you are going to fill out will consist of the next areas: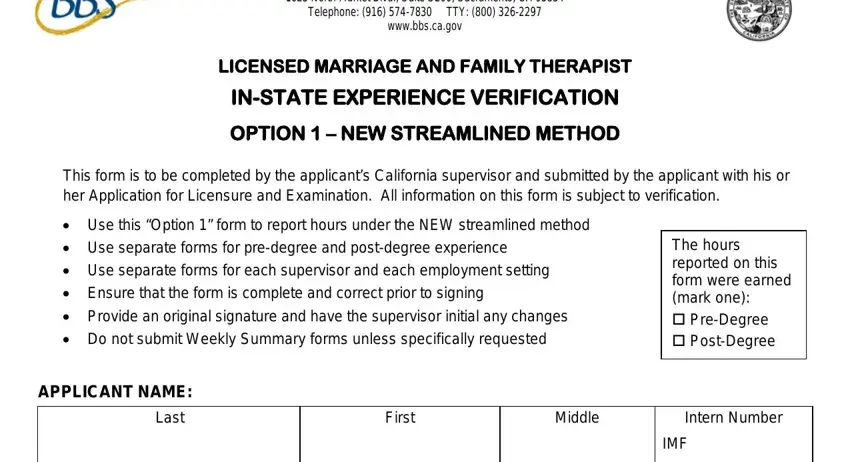 Put the necessary information in the If a Physician, supervision, N/A, Yes: Date Board Certified:, If a LPCC, California law, N/A, Yes: Date you met the, APPLICANT'S EMPLOYER INFORMATION:, Name of Applicant's Employer, Business Phone, Address, Number and Street, City, State, Zip Code, Yes, and psychotherapy area.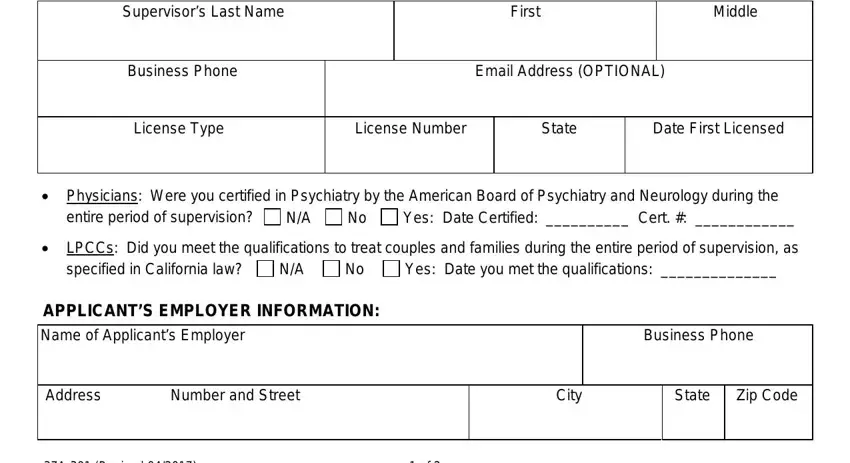 The system will demand for additional info to be able to instantly fill out the area Applicant:, Last, First, Middle, EMPLOYER INFORMATION (continued):, If YES, Yes, N/A (pre-degree experience), EXPERIENCE INFORMATION:, From: _____________________, To: _______________________, mm/dd/yyyy, and mm/dd/yyyy.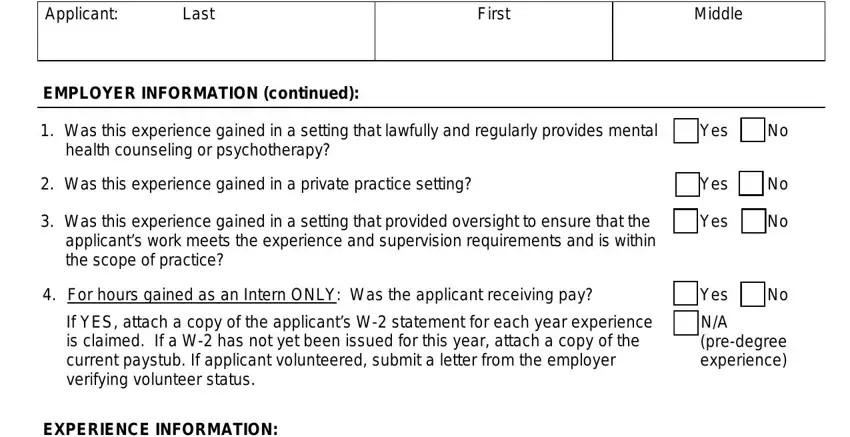 The Logged Hours, Individual Psychotherapy (No, • Of the hours recorded on line, couples and family therapy, child counseling*** (maximum 250, For "f" and "g" below, 2012 & Later, progress or process notes, Units per week****, and Logged Hours box can be used to indicate the rights and responsibilities of both sides.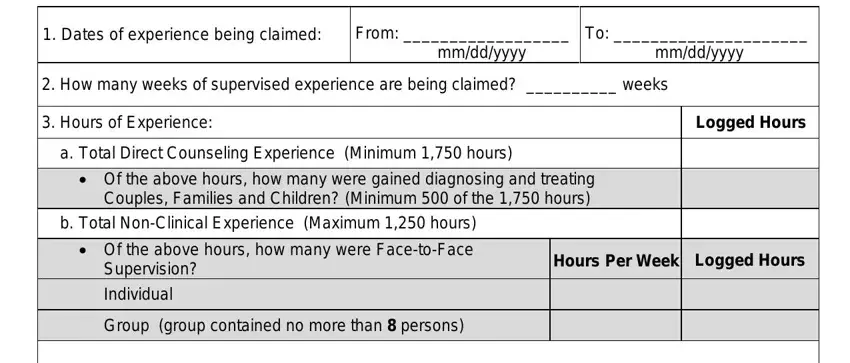 Finish the document by analyzing the following sections: Units per week****, NOTE: Knowingly providing false, Signature of Supervisor:, *Do not submit your Weekly Summary, **Up to 150 hours treating couples, ***These categories when combined, and ****One "unit" of supervision is.

Step 3: After you choose the Done button, your ready form can be exported to all of your devices or to electronic mail chosen by you.
Step 4: Come up with a duplicate of each file. It would save you some time and enable you to refrain from troubles later on. Keep in mind, your data isn't going to be revealed or viewed by us.