It's super easy to prepare the experience verification 37a. Our PDF editor was created to be assist you to prepare any form efficiently. These are the steps to follow:
Step 1: On this web page, hit the orange "Get form now" button.
Step 2: It's now possible to modify your experience verification 37a. This multifunctional toolbar will allow you to add, erase, adapt, and highlight content as well as carry out other sorts of commands.
Create the following parts to create the template: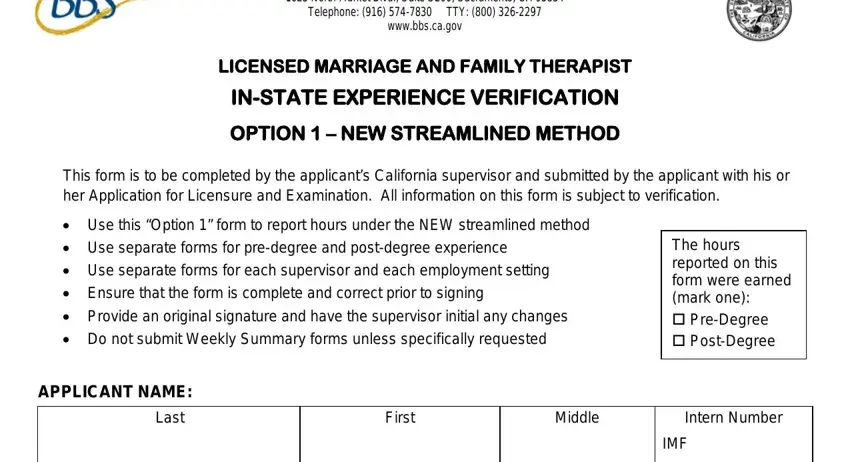 Fill in the APPLICANT, NAME, Last First, Middle, Intern, Number, IMF First, Middle, Business, Phone Email, Address, OPTIONAL License, Type License, Number State, Date, First, Licensed entire, period, of, supervision Yes, Date, you, met, the, qualifications and specified, in, California, law fields with any information that is required by the system.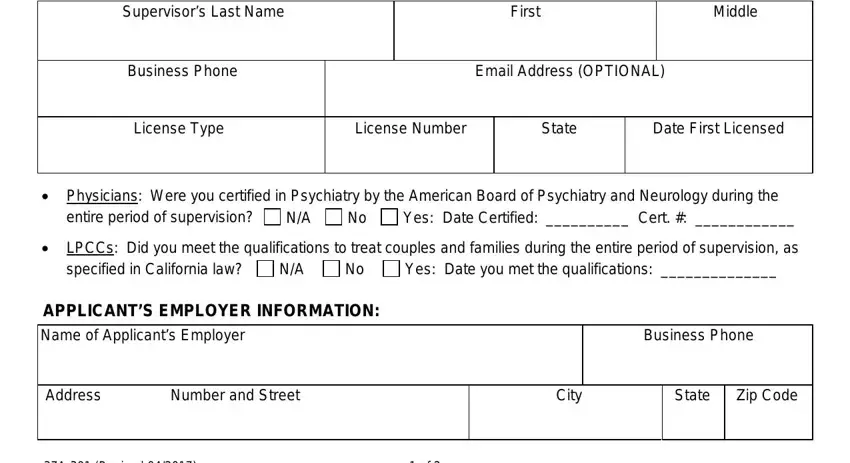 You will be required to enter the details to let the software prepare the box Business, Phone Address, Number, and, Street City, State, Zip, Code and A, Revised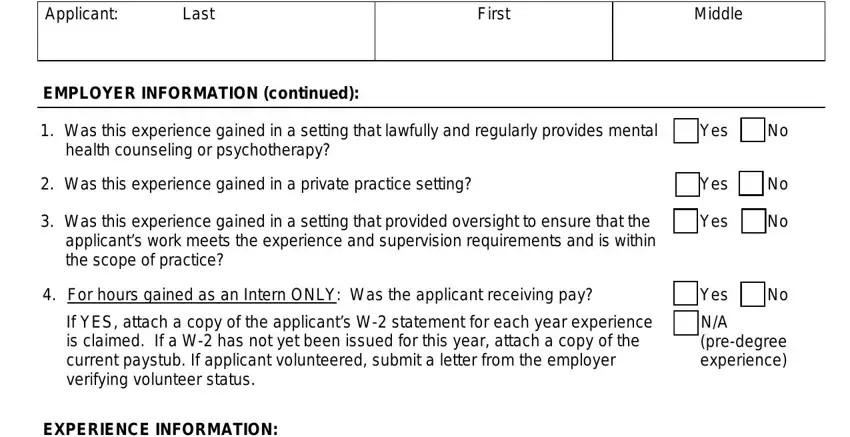 For field Applicant, Last, First, Middle, EMPLOYER, INFORMATION, continued health, counseling, or, psychotherapy Yes, Yes, Yes, DYes, DNA, pre, degree, experience and EXPERIENCE, INFORMATION indicate the rights and obligations.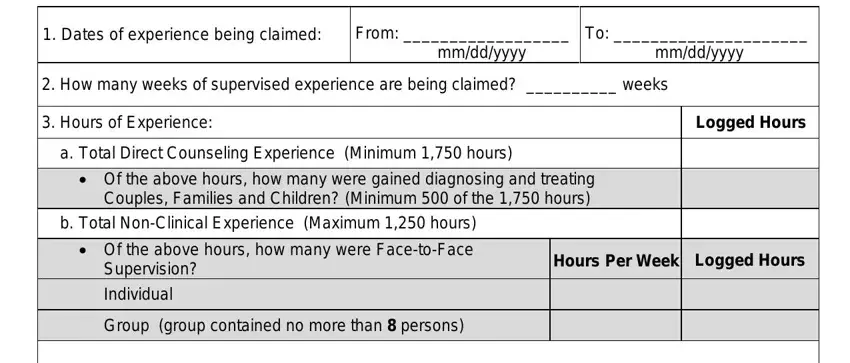 Finalize by reading these sections and filling them out correspondingly: EXPERIENCE, INFORMATION Dates, of, experience, being, claimed From, mm, dd, yyyy mm, dd, yyyy Hours, of, Experience Logged, Hours and Hours, Per, Week, Logged, Hours

Step 3: Click the "Done" button. Now it's possible to export your PDF document to your electronic device. As well as that, it is possible to deliver it via electronic mail.
Step 4: It is better to create copies of the file. You can rest assured that we won't distribute or view your particulars.