Abstract Sheet Form can be filled in online with ease. Simply open FormsPal PDF editor to perform the job without delay. In order to make our tool better and easier to utilize, we constantly implement new features, with our users' suggestions in mind. If you're looking to get going, here is what it's going to take:
Step 1: Firstly, access the tool by clicking the "Get Form Button" in the top section of this page.
Step 2: As you start the online editor, you will notice the form ready to be completed. Besides filling out various fields, you might also do other sorts of things with the PDF, specifically putting on any text, modifying the original text, adding illustrations or photos, signing the PDF, and much more.
This PDF form will need particular details to be typed in, so ensure you take some time to fill in what's expected:
1. It is critical to complete the Abstract Sheet Form correctly, so be mindful when working with the parts that contain all of these fields: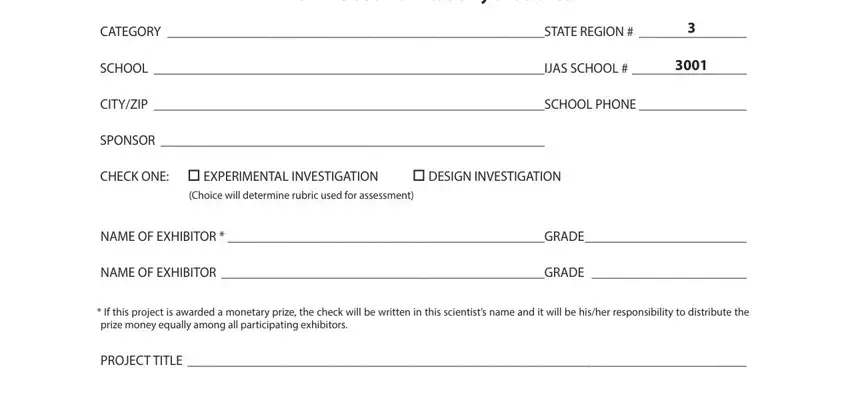 Step 3: Before finishing this file, it's a good idea to ensure that all blank fields have been filled in right. When you verify that it's correct, press "Done." Right after setting up afree trial account with us, it will be possible to download Abstract Sheet Form or send it via email immediately. The PDF form will also be readily available in your personal cabinet with all your adjustments. FormsPal is focused on the privacy of our users; we always make sure that all information entered into our system is kept confidential.