You may prepare 5088 tc form effectively by using our PDFinity® PDF editor. Our expert team is relentlessly working to improve the tool and ensure it is even easier for people with its multiple features. Take your experience to the next level with continuously improving and interesting options we provide! All it requires is just a few basic steps:
Step 1: Click on the "Get Form" button above. It'll open our editor so that you can begin completing your form.
Step 2: With the help of our handy PDF editing tool, you may do more than just fill out forms. Edit away and make your docs look perfect with customized text incorporated, or modify the original input to excellence - all that comes with the capability to insert your own photos and sign the file off.
To be able to complete this document, be sure you enter the information you need in each area:
1. You will want to complete the 5088 tc form correctly, so be careful when filling out the areas that contain these fields: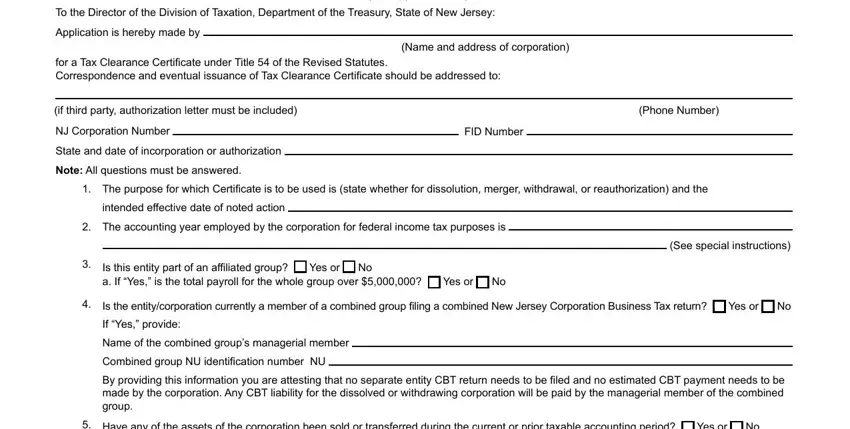 2. Once your current task is complete, take the next step – fill out all of these fields - Have any of the assets of the, If Yes enter a Date sold b Sales, Have any of the assets of the, Yes or, No If Yes give names dates and, Has the corporation or its, Yes or, No If Yes state the full, Have any dividends been declared, Yes or, If Yes give amounts dates and, If all the assets have not been, Who will continue the business, and Enclosed is remittance in the sum with their corresponding information. Make sure to double check that everything has been entered correctly before continuing!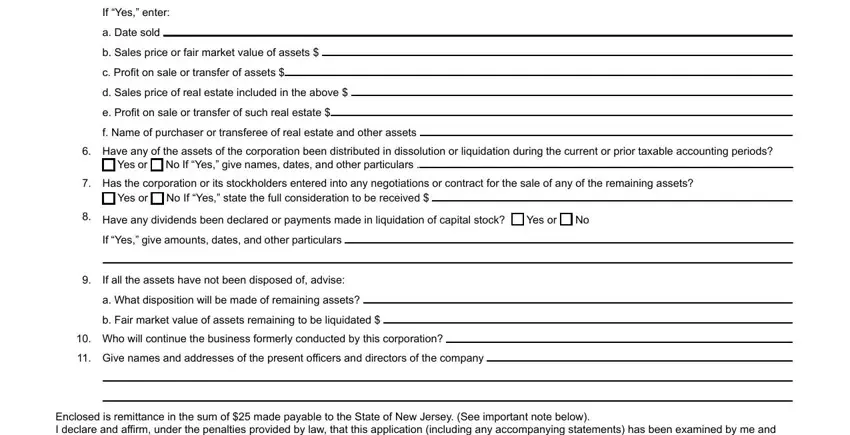 3. In this particular part, take a look at Enclosed is remittance in the sum, Date, IMPORTANT NOTE Corporations, President Vice President Secretary, and Signature of Officer. Each one of these are required to be filled in with greatest accuracy.

People generally make errors while filling in President Vice President Secretary in this area. Be sure to revise what you enter here.
Step 3: Prior to moving on, make certain that all blank fields were filled in the right way. When you think it is all fine, click "Done." Sign up with us now and easily gain access to 5088 tc form, prepared for downloading. All changes made by you are saved , which means you can change the form later if needed. We do not share or sell the details you type in when dealing with documents at our site.