With the help of the online PDF editor by FormsPal, you're able to complete or change masshealth non custodial parent here and now. The tool is constantly maintained by our team, receiving new functions and turning out to be a lot more versatile. Here is what you will want to do to get going:
Step 1: Click on the "Get Form" button in the top part of this webpage to get into our tool.
Step 2: As you access the file editor, you will get the form all set to be filled out. Aside from filling out different fields, it's also possible to perform various other things with the Document, such as putting on custom text, editing the original textual content, inserting images, signing the document, and much more.
This PDF will require specific info to be filled in, so you should definitely take your time to enter what is asked:
1. While filling in the masshealth non custodial parent, make sure to complete all of the needed fields in its corresponding form section. This will help to expedite the work, which allows your details to be handled fast and appropriately.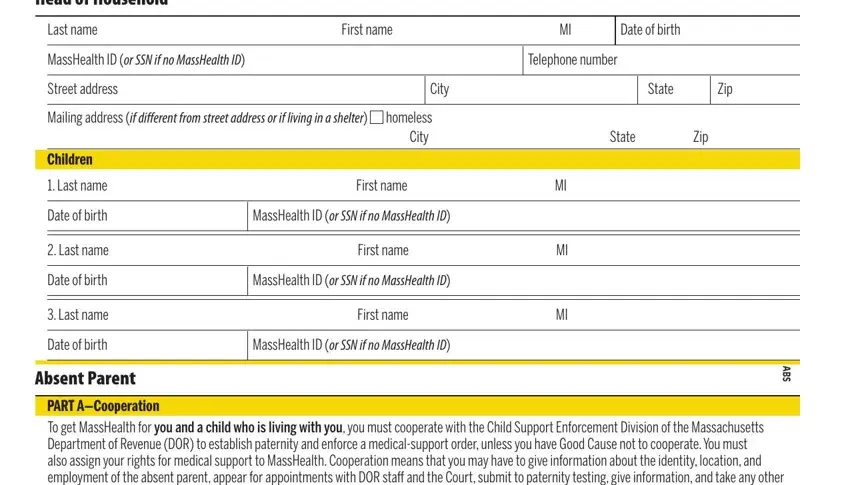 2. When this part is completed, proceed to enter the applicable information in all these: AP Rev , and Over.

3. The following segment is about Please list the names of the child, Name Name, If all of the children in the, PART CGood Cause, Is there any reason Good Cause not, yes, If yes list the names of the child, If no fi ll out Part DAbsentParent, Names, Cooperation could result in, Names, Cooperation could result in, PART DAbsentParent Information if, Name Social security number Date, and Address - type in every one of these blank fields.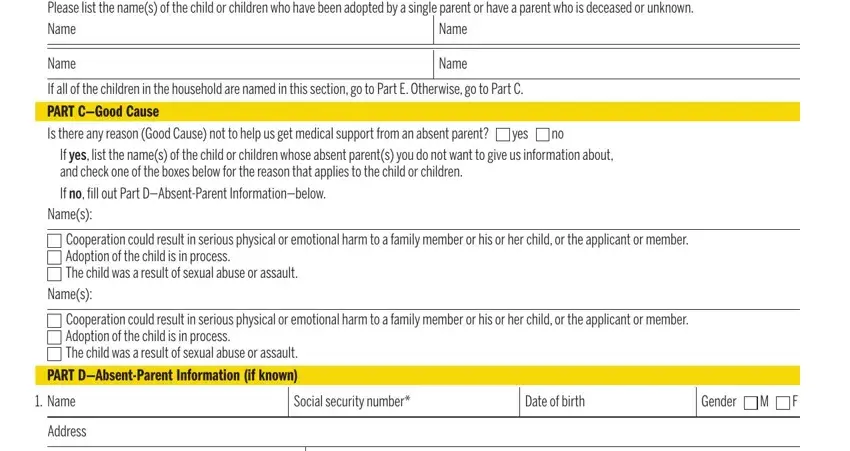 4. The following subsection will require your involvement in the following parts: Telephone number Is there a, yes, Relationship to child, mother, father, other Drivers license number, Names of children of this absent, Name and address of absent parents, Name Social security number Date, Address, Telephone number Is there a, yes, Relationship to child, mother, and father. Make certain you provide all of the requested information to move further.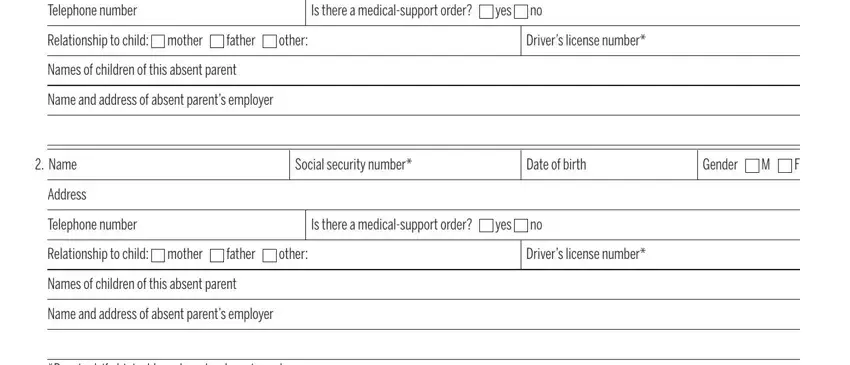 5. As you get close to the finalization of your form, you'll find several extra things to complete. Mainly, I am the parent with whom the, X Signature of custodial parent or, Print name, and Date must all be filled out.

People who work with this PDF often make some errors while completing X Signature of custodial parent or in this part. You should definitely revise what you enter right here.
Step 3: Just after looking through your fields and details, press "Done" and you are good to go! Right after creating afree trial account at FormsPal, it will be possible to download masshealth non custodial parent or send it through email right off. The form will also be available via your personal account with all of your modifications. We don't share the details that you use when completing forms at our website.