It's easy to prepare the documents netspend document using this PDF editor. The next actions will enable you to quickly prepare your document.
Step 1: Press the "Get Form Now" button to get going.
Step 2: The form editing page is now open. It's possible to add information or change present details.
You need to enter the next information so you can fill out the document: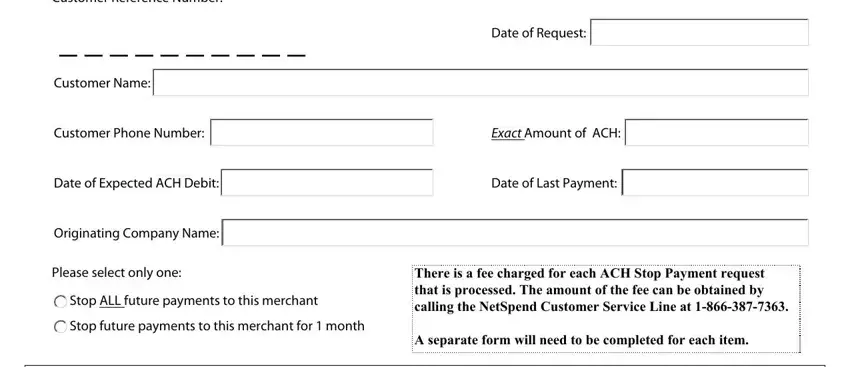 Inside the field You are requesting Net, spend If you wish to release the, NOTICE, The Stop, Payment Order above, Customer Signature Date , Release should bear same, Received By: Date: Processed By:, Fee Charged By: Date: Audited, and Internal Use Only enter the particulars which the program requests you to do.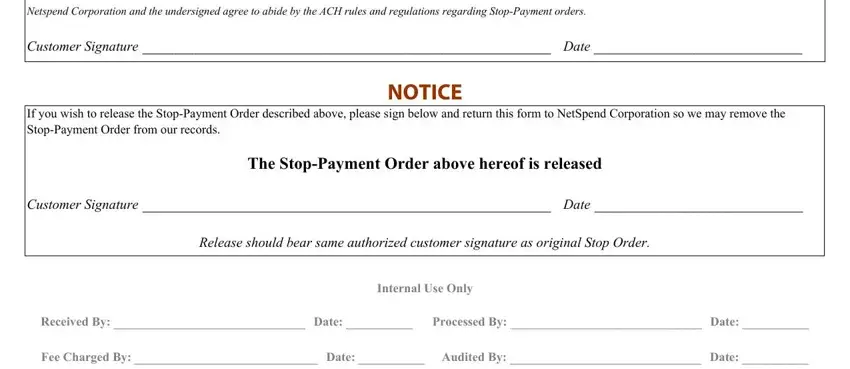 Step 3: As soon as you are done, select the "Done" button to export your PDF form.
Step 4: It may be easier to prepare copies of your form. There is no doubt that we are not going to distribute or check out your information.