Our PDF editor allows you to complete forms. You don't have to perform much to edit income driven repayment idr plan request form documents. Only check out the following actions.
Step 1: Click the orange "Get Form Now" button on the webpage.
Step 2: The file editing page is now open. You can include text or manage existing content.
These particular areas will frame the PDF template that you'll be completing: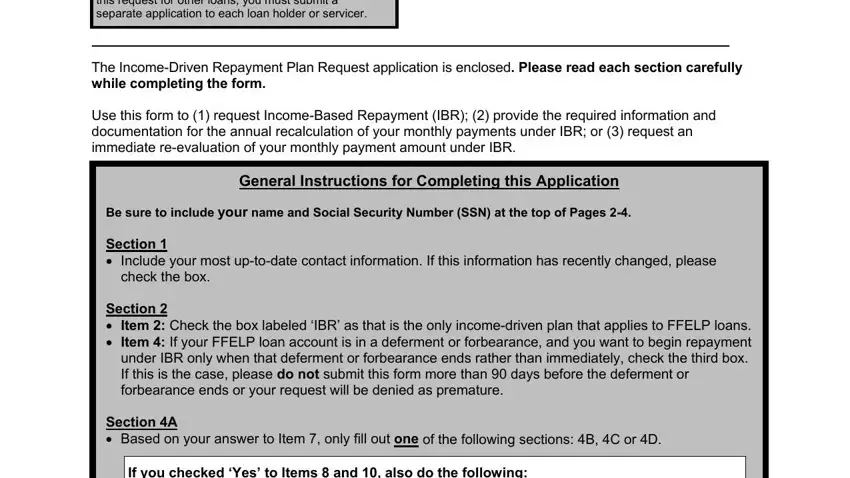 Type in the appropriate details in the area Please enter or correct the, Check this box if any of your, SSN, Name, Address, City, Telephone Primary, Telephone Alternate, Email Optional, State, Zip Code, SECTION REPAYMENT PLAN OR, Its faster and easier to complete, Select the reason you are, and Do you have multiple loan holders.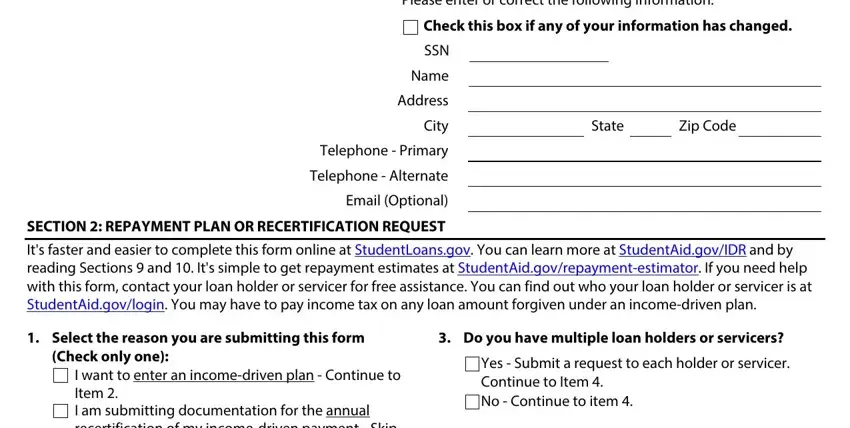 The system will ask you for details to instantly complete the segment I want to enter an incomedriven, Choose a plan and then continue, Recommended I want the, IBR, PAYE, ICR, SECTION FAMILY SIZE INFORMATION, Are you currently in deferment or, After answering continue to Item, Yes but I want to start making, Note If you have FFEL Program, How many children including unborn, How many other people excluding, children are in your family and, and spouse and children live with you.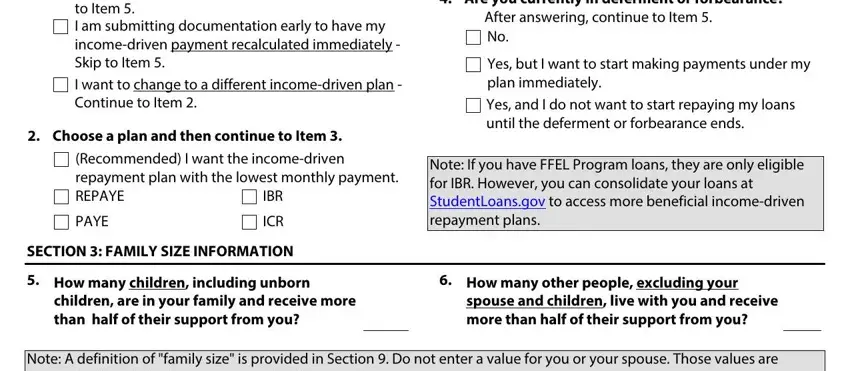 Inside the field Borrower Name, Borrower SSN, SECTION A MARITAL STATUS, What is your marital status, Single Skip to Item Married, Does your spouse have federal, Yes Continue to Item No Skip to, Provide the following information, spouse and then continue to Item, a Spouses SSN, b Spouses Name, c Spouses Date of Birth, When you filed your last federal, did you file jointly with your, and Yes Continue to Item No Skip to, write down the rights and responsibilities of the sides.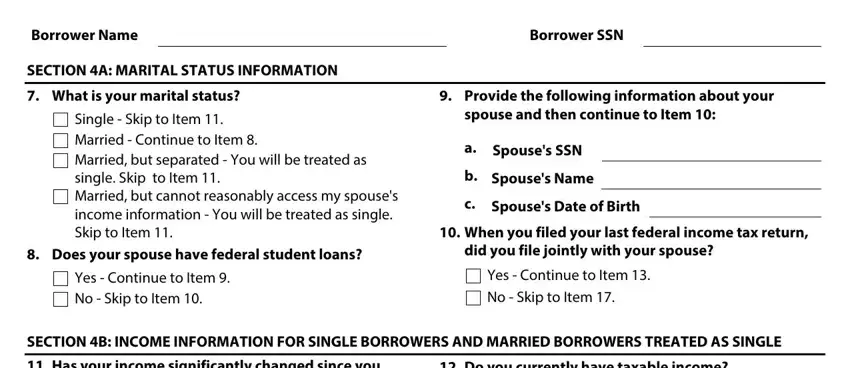 Finish by reading the following areas and filling out the proper data: For example have you lost your job, only untaxed income, drop in income or gotten divorced, Yes Continue to Item No Provide, Yes Provide documentation of your, Note Remember any person who, SECTION C INCOME INFORMATION FOR, Has your income significantly, Do you currently have taxable, filed your last federal income tax, Check No if you have no taxable, For example have you lost your job, only untaxed income, drop in income, and Yes Skip to Item No Continue to.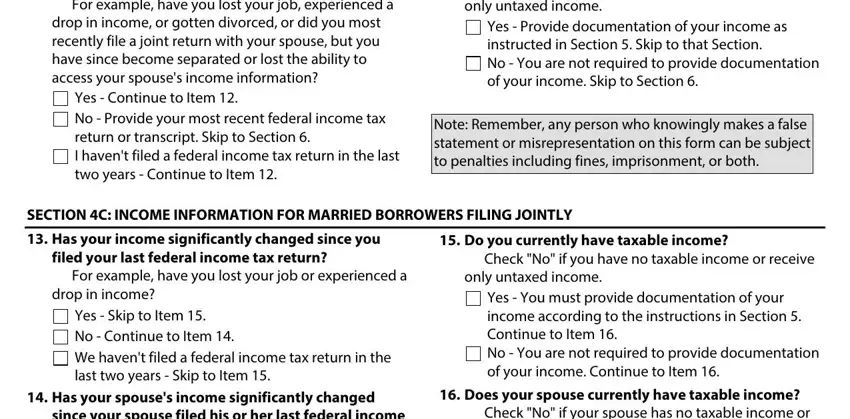 Step 3: Choose the button "Done". The PDF file is available to be exported. You may save it to your device or send it by email.
Step 4: Be sure to stay away from future challenges by preparing as much as a couple of duplicates of the file.