We were developing the PDF editor with the prospect of allowing it to be as quick to use as it can be. That's why the procedure of filling out the aetna catalog 2021 is going to be smooth follow these steps:
Step 1: Hit the button "Get form here" to open it.
Step 2: It's now possible to modify the aetna catalog 2021. Our multifunctional toolbar helps you include, erase, transform, and highlight text or perhaps carry out other commands.
Prepare all of the following segments to complete the form: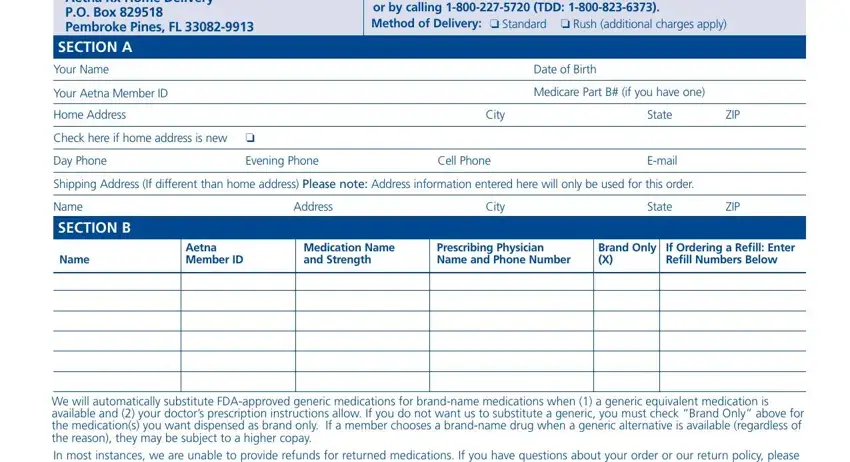 Fill in the I Providing a credit or debit card, MC/VISA/AmEx/Discover or debit, FSA/HSA debit card number, Cardholder Name, Signature, Expiration Date, Expiration Date, and The credit and/or debit cards used fields with any details that may be required by the system.

Jot down the required information when you are on the * d e r r e f e r p h s i n a p S, FAMILY MEMBER NAME, ( r e d n e G, O e t a D, r e b i r c s b u S o t p h s n o, e s u o p ) S (, i l l i c i n e P, e n o N, n i r i p s A, a f l u S, d o r y h T, s e t e b a D, s n o i t i d n o C t r a e H, a m o c u a G, e r u s s e r P d o o B h g H, r e c l U, p E, FAMILY MEMBER NAME, Other allergies or health, and If you or a family member has box.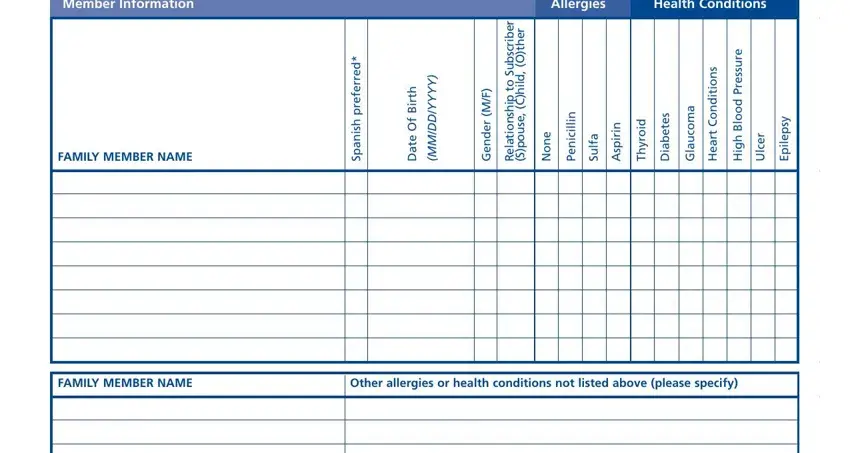 As part of part Name, Monitor, Lancets, Test Strips, Number of tests per day, If you have secondary insurance, Please note: By submitting this, Aetna Rx Home Delivery now offers, When you provide a check as, and Please note Aetna Rx Home, identify the rights and obligations.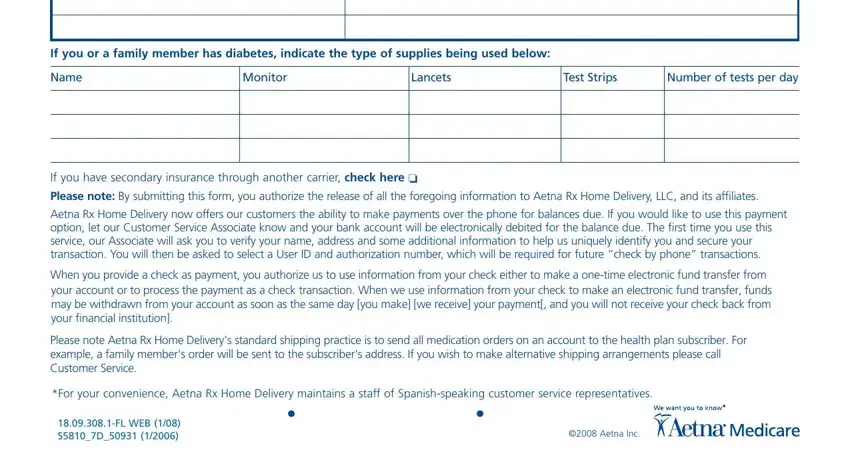 Step 3: Select the button "Done". Your PDF form may be transferred. You can easily upload it to your laptop or send it by email.
Step 4: To stay away from potential upcoming challenges, you need to have more than a couple of duplicates of every file.