Managing the denial of paternity texas form is not hard with this PDF editor. Try out these actions to get the document ready straight away.
Step 1: Choose the orange "Get Form Now" button on this website page.
Step 2: At the moment you're on the document editing page. You can edit and add content to the form, highlight words and phrases, cross or check specific words, insert images, insert a signature on it, erase unneeded fields, or eliminate them completely.
The next sections will compose the PDF file that you will be filling out: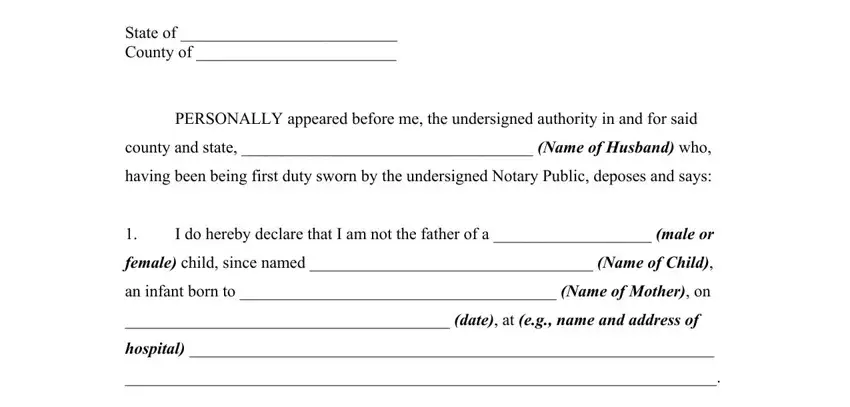 Fill out the an infant born to, hospital), At the time of the birth of, of Child), and married to one another areas with any details that may be requested by the system.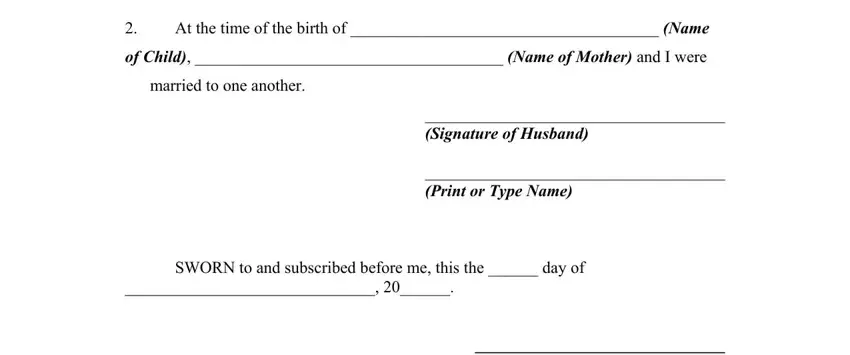 Inside the field dealing with SWORN to and subscribed before me, My Commission Expires:, and ______________________________, it's essential to note down some appropriate data.

Step 3: Choose the "Done" button. So now, you may transfer the PDF document - download it to your electronic device or deliver it through electronic mail.
Step 4: Come up with at least two or three copies of your document to keep away from all of the future concerns.