It really is very easy to complete the repossession paperwork. Our PDF tool was developed to be easy-to-use and enable you to prepare any form fast. These are the basic steps to follow:
Step 1: The webpage includes an orange button that says "Get Form Now". Select it.
Step 2: You can now update your repossession paperwork. The multifunctional toolbar helps you insert, delete, transform, and highlight content or perhaps undertake similar commands.
Make sure you enter the next details to prepare the repossession paperwork PDF: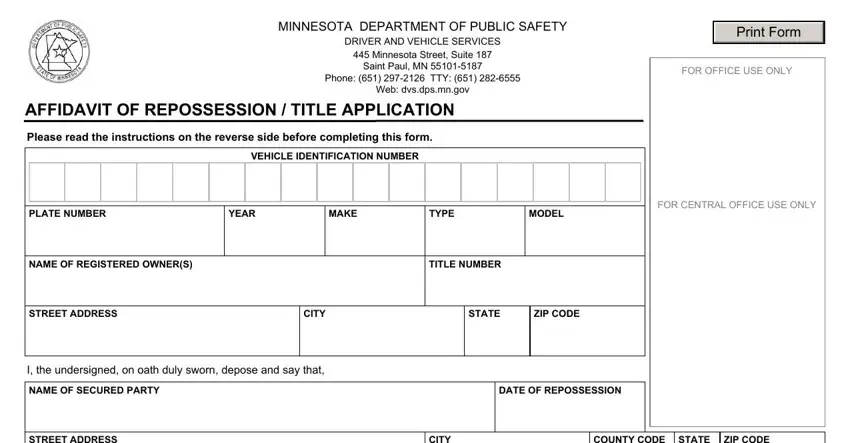 Complete the DATE, OF, REPOSSESSION STREET, ADDRESS CITY, COUNTY, CODE STATE, ZIP, CODE AUTO, INSURANCE, COMPANY POLICY, NUMBER EXP, DATE no, tenths, Miles TITLE, FEE and PSV, FEE space with all the information requested by the system.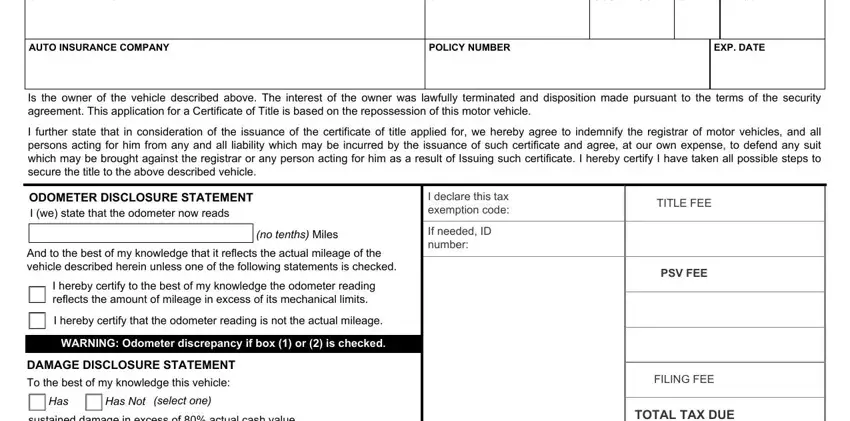 Write down the required information as you are within the Has, Has, Not select, one FILING, FEE TOTAL, TAX, DUE X, Signature, of, Secured, Party SUBSCRIBED, AND, SWORN, BEFORE, ME, THIS MY, COMMISSION, EXPIRES NOTARY, PUBLIC, SIGNATURE PS, Rev DAY, OF COUNTY, OVER, and NOTARY, STAMP segment.

Step 3: After you hit the Done button, your final file is simply exportable to every of your gadgets. Or alternatively, you will be able to deliver it through email.
Step 4: In avoiding possible forthcoming complications, you should always get at least several copies of each form.