We were creating this PDF editor having the notion of allowing it to be as easy to apply as possible. That's the reason the actual procedure of creating the 27 point inspection checklist will likely to be effortless perform all of these steps:
Step 1: Hit the "Get Form Now" button to start out.
Step 2: Now you should be within the document edit page. It's possible to add, alter, highlight, check, cross, include or delete areas or phrases.
Enter the information requested by the program to get the document.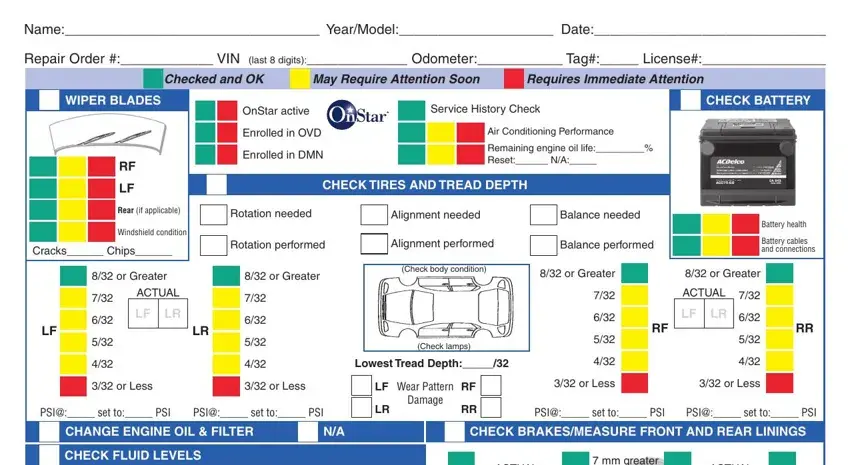 Within the part FILLED, Engine oil, Brake fl uid reservoir, REQUIRES ATTENTION, ACTUAL, LF RF, Transmission if equipped wdipstick, Coolant recovery reservoir, Power steering, Windshield washer, ACTUAL, LR RR, mm greater, mmless, and mmless write down the information which the software requests you to do.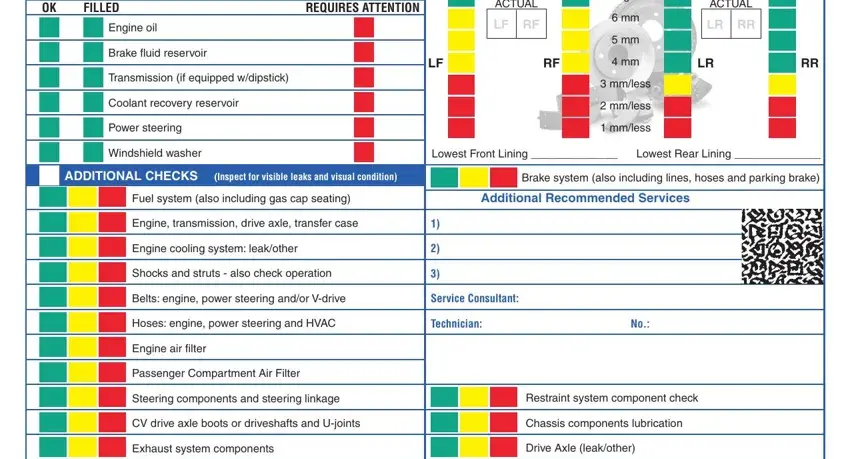 You could be requested for specific key particulars if you need to fill out the Body components lubrication, Evaporative control system, GMFM Copyright all rights reserved, and CUSTOMER COPY field.

Feel free to write down the rights and responsibilities of the sides inside the Engine oil level check, Engine coolant level check, Windshield washer fluid level check, Tire inflation check, Tire wear inspection, and ONCE A MONTH section.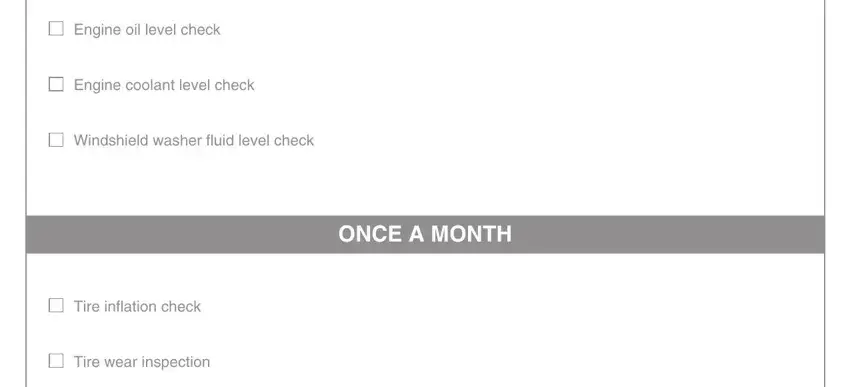 Complete the document by analyzing all of these sections: Name YearModel Date, Repair Order VIN last digits, Checked and OK, May Require Attention Soon, Requires Immediate Attention, WIPER BLADES, XWIPY, XWIPR, XWIPY XWIPR, OnStar active, Enrolled in OVD, Enrolled in DMN, Service History Check, XACY, and XACR.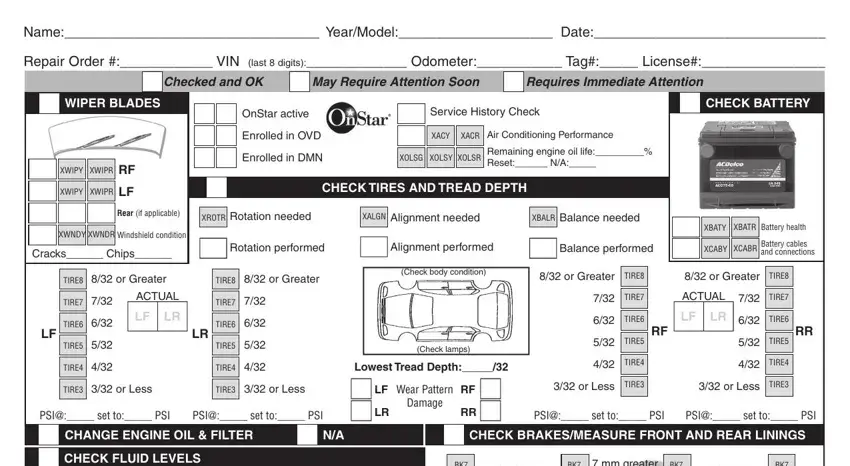 Step 3: Click the button "Done". Your PDF file can be transferred. You will be able download it to your device or send it by email.
Step 4: You can make duplicates of the document tokeep clear of all of the possible issues. Don't worry, we don't distribute or record your information.